Equipment downtime can have a serious impact on operational efficiency as well as the profits of your company. So, it is necessary that proper preventive maintenance strategies are adopted to make sure unexpected failures do not occur which will lead to expensive maintenance works. Thus, it is imperative that every business, big or small, needs an efficient maintenance management strategy and department to prevent this from happening.
Business needs differ from company to company and your maintenance strategies should be adopted to align with the specific needs of your company. Even so, some general tips and tricks can be incorporated into your maintenance management strategy to get the maximum out of your maintenance plans. Here are a few ways for you to improve the performance of your maintenance management department.
Recommended: How Software Improvements Are Simplifying Business Management?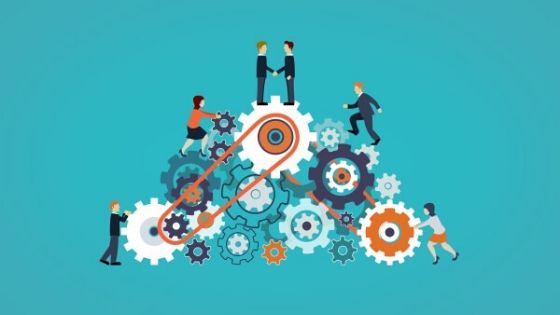 Have a maintenance plan
Having a good maintenance plan will help you to keep all your assets in great condition and also prevent the occurrence of any unexpected breakdowns. It will also set goals and objectives based on the needs of the company which will direct the maintenance management department in the right direction. Make sure that your maintenance team knows the basics of maintenance like an MTBF formula.
Establish standards
This is a simple yet important point to keep in mind while developing your maintenance strategy. Make sure that your maintenance management department implements procedures that align with some pre-specified standards for measuring the performance and efficiency of your maintenance plans. One way to set good standards and follow them is by keeping up with the latest trends and making changes to your existing plans to keep up with those trends as and when required.
Track your assets well
If you are unclear about the assets being used in your company, then your maintenance strategies are not going to work well. To help facility managers and technicians get the necessary information regarding the assets they are working with, you need an asset tracking and management system. This will help you locate assets easily and provide the right maintenance whenever necessary.
Make use of the latest technologies
Adopting the latest technologies into your maintenance plans can improve the performance of your maintenance management department. Maintenance solutions like CMMS software can easily replace your traditional maintenance system with a more automated computerized one. Thus, always keep up with technology and incorporate them into your ways to get the best possible outcome.
Provide real-time access to the necessary details
Maintenance technicians and facility managers can perform their tasks better if they have real-time access to asset details. This access can be provided with the help of a mobile CMMS. It will largely improve the productivity of maintenance management department.
Outsource when needed
Last but not least – be open to outsourcing some of the maintenance tasks and operations to experts. By outsourcing advanced maintenance tasks to a reliable company, you will save a lot in terms of both money as well as time. For instance, maintenance tasks that require expensive tools can be outsourced to save you the cost of having to invest a lot of money in a tool that you will rarely use.
Final thoughts
A maintenance strategy is a must for all companies, big or small. Having an efficient maintenance management department will ensure that the strategy is implemented seamlessly. By incorporating the above tips into your maintenance strategy, you can easily get the most out of your maintenance management department.
Related Post: