"Tips to improve work productivity" is among the most searched phrases on the internet. This is no surprise because in the competitive world we live in today, it is really important to work smarter rather than working harder.
There are several modern technologies that anyone can use to improve their productivity while at work. In today's article, we are here with a list of ways you can improve productivity at work.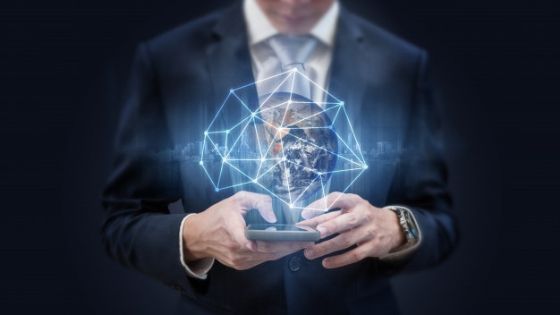 8 Awesome Tech Solutions to Increase Your Work Productivity
Use Productivity Apps on your Smartphone
Almost all of us own a smartphone these days. There are lots of productivity apps available for both iOS and Android that allow users to automate and manage a lot of official tasks efficiently without any hassles.
As most of the productivity apps are free and come with desktop as well as web-based clients, you can enjoy the apps and its features on any device you use.
Use Cloud-Based Services
Cloud-based services are the best way to ensure that all the important data you need at work are readily available no matter where you are. Services such as Dropbox allows you to store any data of your choice within their cloud servers so that you can access them anytime, anywhere.
There are also cloud-based productivity tools that allow you to create documents, spreadsheets, etc. on the go and access them anywhere you want.
Utilize Scheduling Tools
Employee Scheduling is very important for anyone who wishes to increase their productivity at work. By using a scheduling tool, you know exactly what to do at any given moment and do not have to waste any time in deciding the next action.
Moreover, scheduling also makes sure that you do not miss or overlap any important events in your work life. If you are planning for a team, then make sure to make all the team members part of the scheduling process so that no event or assignment is left out and everyone knows the planned schedule in detail.
Make Use of Collaboration Tools
Communication is key in any type of work. If there is a lack of proper communication between colleagues or team members in a work atmosphere, then no task can be completed in an efficient manner within deadlines.
There are several tools available that encourage collaboration among teams by incorporating text messages, voice and video calling, etc., which makes communication easier and effective.
Install a Time Tracking Tool
All of us work better when we have to meet a deadline. Most of us delay work and work inefficiently when there is no deadline or track of time.
There are several tools that allow you to track the time spent on each task. This way you will be able to know the exact time taken to complete each task and you will also get the motivation to complete the task within the desired time limit.
Use Automation Tools
Nowadays there are several automation tools that let you automate most of the mundane tasks at work. IFTTT is a great example of an automation tool. If This Then That (IFTTT) lets you set triggers and actions.
Whenever any trigger condition is met, the action that is associated with it is automatically executed. One of the best advantages of IFTTT is that it supports all the main productivity apps as well as social media platforms thus allowing users to automate many regular tasks at work.
Use Project Management Tools
It is essential to constantly measure the progress of a project to make sure that it can be completed within the deadline. Keeping track of a project's progress is also very much necessary when multiple employees are working on a single project to clear any type of confusion.
By using a project management tool, all the involved parties can always stay updated about its progress and provide input and feedback wherever necessary.
Add Extensions to your Browser
Most online tasks can be done efficiently using a web browser. However, you can install third-party extensions to your web browser to add more functionalities to the browser. By adding extensions, you will not have to access specific websites or applications each time you wish to complete a task.
All you need to do is install the extension associated with the task you wish to complete and then you will be able to complete the task associated with the extension with just a few clicks of your mouse.
Final Words
By implementing the latest technologies into the work culture, people can now complete tasks easily and efficiently. Even though not all tools can work equally for all types of work, there are enough varieties of productivity technologies out there that suit different kinds of work.
In this article, we have tried to include the latest technologies that can help people increase productivity while doing most tasks. We hope you found the technologies mentioned above interesting and helpful. If you have any specific technology recommendations to increase productivity, do leave a comment below about your favorite tool to improve work productivity.