Is your mail late? If Yes! Then you are not alone because there are so many people who are facing the same problem.
So many complaints have been registered regarding the same problem. USPS is trying to recover it, but it's too hard for it because there is not enough employee who can deliver the packages or mail on time.
United States Postal Service is serving the people of the United States for a very long time, but for a few years it seems that it's going down. It is unable to fulfil the needs of the customers. The customers simply want the on-time delivery for which they are paying extra. Most of the customers ask that does USPS deliver on Saturday or does USPS deliver on Sunday only because they want their packages early and for that, they are ready to pay extra charge.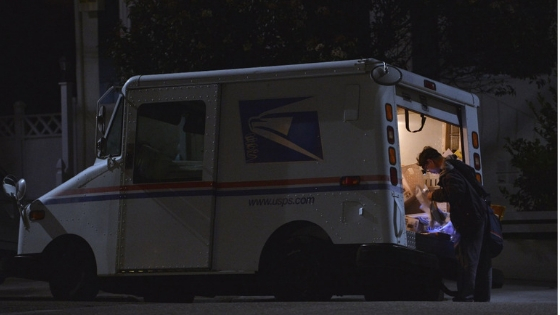 A Wake County USPS worker said that USPS doesn't have enough employees to deliver the customers' mail or packages on time. Customers are frustrated. They are complaining that what about the extra fee they are paying for the overnight delivery or premium services.
Recommended: Getting Your Ecommerce Business Off Of The Ground: Details To Take Keep In Mind
The worker also included that all this late delivery started since the USPS took on the Amazon Delivery. Those who don't know, let us tell them that according to a deal signed by both in 2013, USPS and Amazon, USPS started delivering Amazon packages to New York and Los Angeles and later that was expanded, and USPS started delivering Amazon packages across the country.
Now, this delivery of Amazon Packages by USPS is known as USPS Sunday Delivery because on Sundays, USPS only delivers the Amazon Packages. Workers use to say that on Sundays they only deliver the priority mail, first class mail, and Amazon packages, but according to that anonymous worker, the postal service put the priority mail and first-class mail on the back burner and is only dedicated to deliver Amazon packages.
Recommended: Amazon Customer Care Number | Amazon Customer Help Line Phone Number
People are not getting their bills, first-class letters or mail on time. Not only people but Amazon is also getting gypped because most of the packages get left behind and don't get delivered until two days later too.
The delivery is getting late and late. Sometimes, the workers deliver packages even after the working hours until 11:00 at night. It needs more employees only then it could make the delivery on time. The anonymous worker also said that he is also a customer and if he wants the packages to be delivered on time, then he would go to United Parcel Service (UPS) or Federal Express (FedEx).
Not its delivery is getting poor but its other services too. People are facing problems while tracking, forwarding packages or doing any other important task.
When people try to track their packages using the tracking service, they find that their tracking report hasn't updated for a long time. They don't get the latest update of the packages.
And when people forward their mail using the USPS mail forwarding service, they find that their mail has been lost and they are not able to locate it. They simply forward their all mail items or a single piece of mail using the methods or options given by USPS but their mail items remain unforwarded.
You can see that there are so many problems people are going through. Let's see what USPS does to solve out all these problems.
Related Post: