Before we delve into the discussion for the most beneficial internet connection, let's first look at what home security implies. Moreover, do we really need security systems or can life go on without one? The word "Secure" means freedom and relief from anxiety. It is a state of no troubles and no worries. According to definition, a security system is specially designed to check on intrusions and intruders, an unauthorized entry into a building/place, which has certain protocols.
Nowadays, most buildings have some sort of security system installed to keep the premises safe. Such buildings can include residential units, commercial hubs, industrial areas, or military property, etc. These security systems are so good that they ring loud alarms to alert the relevant authorities. If stealth is required then some use a quiet signal which travels to the nearest law enforcement agency.
Among a plethora of companies offering various home and commercial security gadgets, it isn't easy to make the right choice for the long run. It is why many people get confused. If we talk about home security, you will definitely need an internet connection to run all the necessary devices. If you are living in an urban city, you may have access to many types of networks, including terrestrial and satellite.
However, if you're a rural area resident, you can only access satellite internet, and HughesNet is a satellite internet provider that offers reliable bandwidth at affordable rates. They offer a 25 Mbps download speed, which is enough for all kinds of internet usage. The data limits are not set in stone. They don't terminate your service if you exceed those. They will only reduce the speed to 1 – 3 Mbps.
Various gadgets can enhance the security of your home. The basic alarms used in households include smart locks on entrances. While these devices add the extra security required for protection, you cannot forget the importance of personal practices. They include ensuring that all entrances are sealed and locked, all the alarms reactivated at the end of the day.
Recommended: How to Make Your Home Smart Using IoT Systems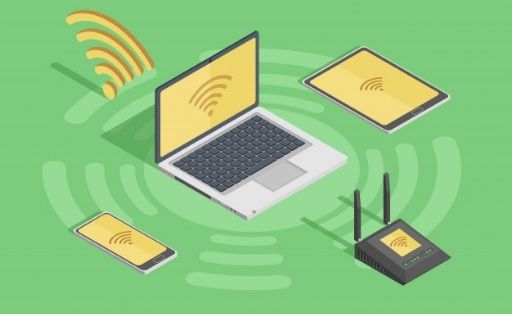 HughesNet plans
HughesNet internet offers four plans that come with various data limits. These plans are simple, and there are no hidden charges. The high-speed data that is available with each internet plan has soft limits. Following are the four HughesNet internet plans:
The 10 GB plan offers 10 GB data with two years of the contract. Customers get a 25 Mbps download speed, and 3 Mbps upload speed with this plan. It costs $59.99 per month. You get 50 GB additional data available for free between 2 and 8 am, also known as the Bonus Zone data.
The 20 GB plan offers 20 GB of data with two years of the contract. The download and the upload speed remain the same as the 10 GB plan. It costs $69.99 per month, and customers can access the free Bonus Zone data with this one as well.
The 30 GB plan offers 30 GB of data with two years of the contract. The speed remains the same, and so does the additional Bonus Zone data. It costs $99.99 per month.
The 50 GB plan offers 50 GB of high-speed data. It costs $149.99 per month. The download and upload speeds remain consistent over all the internet plans. The same goes for the Bonus Zone data.
HughesNet's advantages include consistency and reliability. There are promotions, which include a $10 discount with every data plan. The Wi-Fi modem/router costs $14.99 per month if you lease it. There is free standard installation included with all the renting customers. You can buy it for $449 with an additional activation fee of $99.
HughesNet is an excellent choice for homeowners as well as businessmen. Their internet plans are good enough for all kinds of online activity. There are some high-intensity games, which will not work with satellite connections because the data available has soft data caps,
Recommended: How Does IoT Based Smart Home Automation System Work
Why install a home security system
We all need to keep our families secure. It is of utmost importance to us to secure their existence as much as we possibly can. Their safety comes first, and to ensure that we would go to any distance. The ground reality is that there is a surge in crimes all around the world. Our country is going through the same issues. The bitter reality is that every city and state is facing troubles concerning security.
You cannot just hope for things to stay alright. We need to take practical measures to ensure that the lives of those who matter the most to us remain unharmed. Better practices should be implemented when it comes to the citizens of any country. However, one cannot ignore the situation at hand. If a loss occurs, no matter how small, it can become a devastating event for all members involved. Then there are losses and troubles, which are not recoverable at all.
Benefits of installing a home security system
Home security systems have gone through innovations in recent years. We now have IoTs, which allow us an umbrella of connectivity. All of your smart devices can now stay in touch with each other as well as you. All you need is an internet connection that is stable enough in terms of bandwidth and service. It can keep these devices communicating with each other.
There are AI systems capable of controlling all your home devices, including thermostats, lighting fixtures, doorbells, alarms, cameras, and internal access through the doors and windows.
You can keep yourself safe by investing in a home security system from intruders.
You can stay safe from fires/arson.
You can keep all the valuables protected at home.
You get to monitor your house even when you are far away. A Wi-Fi connection is all that you need. Just connect your smartphone, and you are ready to go.
Rural areas are bereft of the most advanced tech solutions as the infrastructure is not there. Residents of these areas require the same services and facilities as their urban counterparts. They may feel that the services available to them are more costly. The Government needs to step up and ensure that the remote locations are not left behind in any way.