Many companies worldwide and millions of their employees are currently using Microsoft 365 to make their work and life more easily manageable. But most people are not aware of the hidden features of Microsoft 365.
Businesses often start using the program in order to get the professional email service that comes bundled with it. But as telecommuting is now more popular than ever, Microsoft Teams is gaining interest for its remote communications and collaboration capabilities.
However, many users do not realize that the most popular features of Microsoft 365 are some less obvious features and tricks that are seriously underused. From workflow automation to data visualization, are just examples of PowerApps that are embedded into Microsoft 365 making it a great power tool.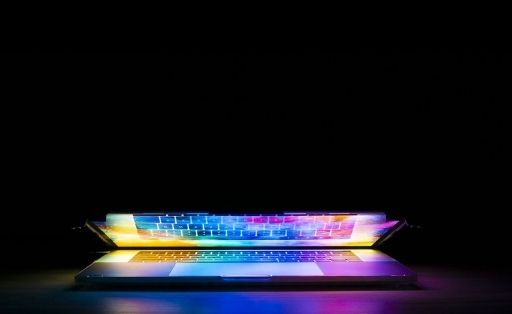 10 Hidden Features of Microsoft 365
These "hidden" features are designed to make using Microsoft 365 simpler and more efficient. Here are the top 10 hidden features of Microsoft 365 to ease your life:
1. Co-Author in Real-Time
One of the significant changes during 2020 is the number of people now working remotely. However, when you use the real-time co-authorship feature in PowerPoint, Word, and Excel, you can make life much easier.
Microsoft 365 lets you work online with your team and view real-time edits to documents and files using constantly updated cloud capabilities.
2. Stop Forwarding Entire Files and Start Inserting Links
Did you know that you are wasting time sending emails? Microsoft 365 is created to save you time, and with the ability to load your file into the cloud storage that comes with Office 365, you can share documents much more quickly.
3. Polish Your Presentations
Sometimes, it pays to be a professional when presenting PowerPoint. You can make your presentations look even more polished and precise by turning your mouse into a laser pointer using Ctrl + P.
4. Office Chat Just Got Easier
With the integration of Skype applications into Microsoft 365, you can now communicate with collaborators via video, audio, and screen sharing. You are able to stay in your application and let it run in the background, giving you the perfect unified platform to eliminate distractions and streamline collaboration.
5. Turn Data Into Maps
If you switch to Excel, you can use Power Map to create visual representations of the data. You can change regular data rows into an interactive 3D map that adds an easy-to-understand graphical illustration to your standard data presentation.
6. Read Out Loud
This feature can help you concentrate when reading or allow you to listen to the text while performing multiple tasks. A few more features of Word that are useful to us are seeing the pronunciation of a word and translating words directly into the program.
7. PDF Conversion Made Simple
When finished with editing a document in any of the Microsoft 365 applications, you can instantly convert it to PDF simply by selecting "Save as PDF".
8. Automate Workflows
By using Microsoft Power Automate, you can automate your workflow across all applications. Flow connects to IM alerts, emails, synchronizes files, copies files from one location to another, and shares collected data between applications to create a truly unified platform.
9. Pick Up Where You Left Off with Resume Reading
When using Word, a "Continue reading" option allows you to open a document and automatically navigate to where you've opened it the last time.
10. Communicate with Shortcuts in Teams
Did you know that Teams come with hidden scissor commands that unlock different features for just a few keyboards? You can alter your status, send a message or make a call with these simple commands to improve Office 365 workflow.
In continuation, I will highlight the top 3 tips to improve Office 365 workflow:
1. Revert to Older Document Versions in Word
Whether you have spent hours reviewing contracts or have carefully considered marketing copy, you can lose everything by making a simple mistake, for instance – deleting content.
Such errors can waste a lot of time and cause inconveniences, but Office 365 users who save their SharePoint and OneDrive files for business have a secret weapon.
They can go back to previous versions of their documents to regain their brilliant and creative thoughts and continue their work.
Remember that you can access older versions of files by right-clicking the context menu in the OneDrive Business web interface, with up to 25 versions of your documents available, coupled with details such as the:
Date of the revisions
Names of the authors made
You will also find that you can revert to older versions of other Office formats, including Excel and PowerPoint. You can also access the Recycle Bin in the lower-left corner of the web interface to recover deleted files.
2. Create a Publication from a Template
Choose a pre-designed Publisher template to start a new publication quickly. The templates available to you can be found on the homepage of the application—page view when the Publisher opens, when you do not select to open an existing file.
While working in Publisher, you can access the Start page from the New menu under the File option on the toolbar.
Use the Selected option to look for templates. The built-in option indicates template categories, such as greeting cards or brochures. If you can't find a proper template for you, you have to use the search box to find templates on the Microsoft Office website.
For example, you wanted to make a greeting card. Click the tab, select a design, and then click Create, then other formats. Next, click on Page Design. Then click Change the Template.
Managing templates is easy. Moreover, you can create a template from any publication you saved by saving it as another using the Save As dialog. You can also change templates.
3. Backup All Your Office 365 Data
Businesses worldwide embrace software as a service because of the convenience and flexibility provided by the cloud. Office 365 and other applications such as Google Apps and Salesforce provide powerful features at affordable prices. Businesses are paying for the services they use, so they can quickly scale their IT to demand.
Despite its attractiveness, Microsoft 365 users have accepted the risks involved in working without backups. Fortunately, in today's market, there are multiple backup options available as a service.
Meanwhile, employees can operate remotely using SaaS applications, opening the door to a distributed workforce and flexible work settlements.
When an employee decides to leave, you will want to reduce or remove entirely their cloud-based services, but this causes you to lose access to the data kept in those accounts. It would help if you also had data backups to protect yourself from data loss from viruses, service errors, or malware.
Similarly, several businesses have legal and regulatory requirements that force them to keep backup copies of all information related to their business. It is because they are aware that backing up Office 365 is a crucial factor in being productive.
So, be precautious when it comes to crucial Office 365 data since Microsoft will not backup Office 365. You should consider a third-party provider for Office 365 backup to be secured!