Imagine a flat that does everything for you. It opens doors after recognizing your fingerprints, turns on lights, heats up meals to make them ready by the time of your arrival, ventilate a bedroom, records your pets' activity, and more, and more. Yeah, it's possible today because of smart homes and the Internet of Things. This guide will show how to fill your own accommodation with various modern devices that simplify and automate daily life.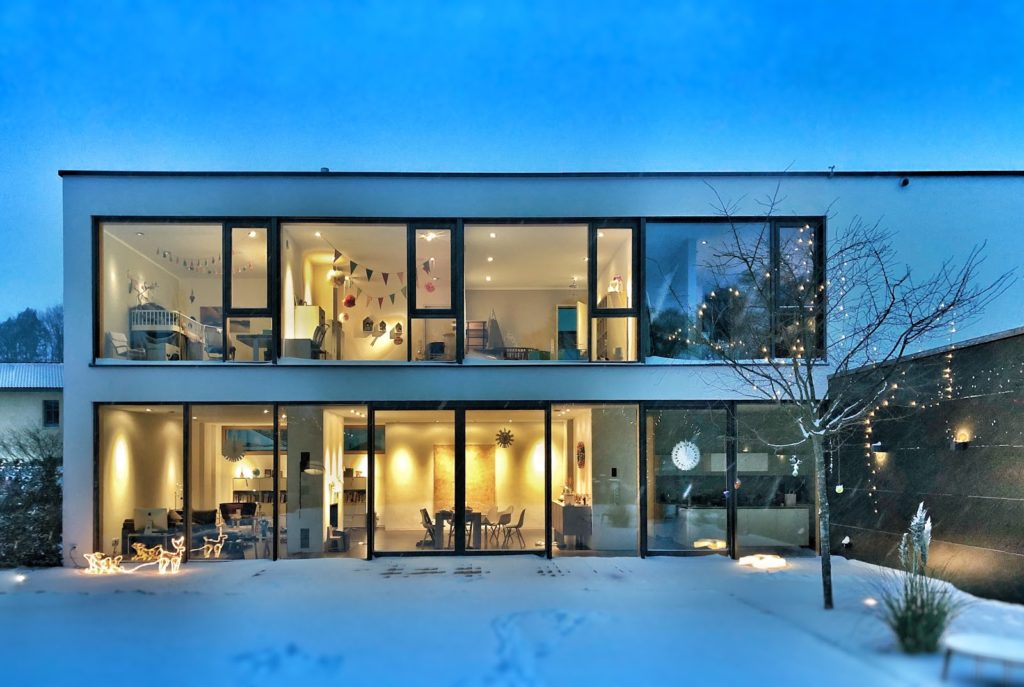 Basic Ideas to Remember
General concepts are the first things to learn to understand how smart systems work. There are different names for them but the basement is always the same: IoT gadgets. They make it possible to interconnect various home subsystems into a single network, then connect it to the Internet, and enable communication protocols.
But what does IoT mean at all? And what is a smart home, actually? Let's find out.
Internet of Things
Put simply, IoT is a concept that provides for the ecosystem of devices and gadgets that are connected with each other and with the Internet. Thus, they can communicate with other systems and respond to users' requests. Additionally, these hardware pieces can gather information, process it, and make decisions based on the surroundings.
Among the industries in which IoT ideas are used, there are:
Automotive.
Education.
Healthcare.
Logistics.
Manufacturing.
But the most famous approach relates to smart houses which are filled with dozens of connected sensors.
Smart Homes
Basically, smart accommodation stands for a regular room or house with several traditional parts replaced with more advanced and innovative systems. For example, common you can use smart lighting instead of common bulbs, install lockers with a smartphone compatibility instead of physical alternatives, use cameras, and smart appliances.
Long story short, the most valuable benefits of this idea are as follows:
Automation. Get dishes cooked and bath drawn by the time you are at home.
Control. Turn on lights, open doors, activate vacuum cleaners, etc.
Information. Check temperature, electricity usage, and camera records.
According to Statista, there are more than 26 billion IoT devices right now and this number will increase to 75 billion by 2025. Most of them are actively used in smart homes. This technology is popular and simple enough to be cheap. Nowadays, almost every middle-class family can afford at least one smart device.
If you have money, time, and passion to begin working on your own smart system, just follow these five simple steps.
Step #1: Choose Your Assistant
Personal assistants act as main hubs for other gadgets. Usually, they come as speakers with a native application that allows to control and tune all the connected devices and sensors. Thus, you can manage your smart home from one place instead of getting tons of extra apps. As well, assistants support voice control so you even don't have to type text or tap buttons.
While there are more than three options, we will list only the most famous smart helpers. Feel free to explore other programs or even create your own. If you want to get a unique assistant but don't have enough dev skills, we suggest looking at the best countries to outsource software development to find out the most suitable partner.
Now, let's explore three famous helpers. Further, remember to check if any of the chosen smart home gadgets are compatible with the installed assistant.
Alexa
Created by Amazon, Alexa is the best choice for customers who want to start setting up their smart home quickly. Native controlling devices support thousands of third-party connections so you can easily integrate various smart products. Plus, the speaker called Echo Dot is the cheapest smart home hub at the market. And you can use both iOS and Android.
Still, Alexa has some drawbacks. For example, both software and hardware developed by Amazon are pretty mediocre when it comes to quality and user experience. Remember that you can't talk to Alexa using apps because it accepts only voice commands focused on the speaker. Finally, external devices and apps can collect and steal your data.
Hardware for Alexa:
Echo Dot.
Echo.
Echo Show.
Google Assistant
Here's the best choice for Google/Android adepts. The artificial intelligence developed by this corporation is smarter than opponents from Amazon and Apple so you can talk with this assistant and get better responses. The main hub Google Home is also pretty affordable as it comes at a price of $130.
Talking about disadvantages, Google has a fewer number of connections than Amazon. Means, you will be able to create a smart home but your choice will be limited with native products. Again, the quality of audio and speakers isn't the best. And it's not as clear which data Google collects from your devices.
Hardware for Google Assistant:
Google Home.
Android smartphones.
Siri
The third option is for Apple users only. Known for its closed ecosystem, Apple focuses on compatibility and smooth user experience so if you will have no issues if you use only native gadgets. Unlike two rivals, Siri is much more secure choice. Apple guarantees that all the data transferred between sensors and control systems is encrypted.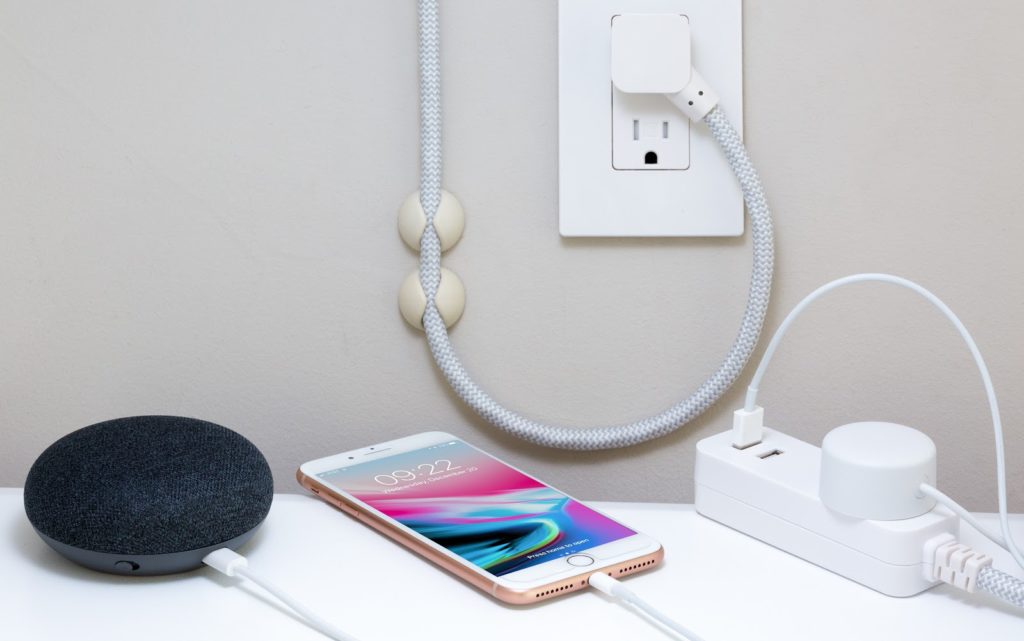 Advantages for one users are drawbacks for others. Siri is compatible with Apple products exclusively so you will not be able to use other smartphones or tablets. Respectively, the choice of smart devices is limited, too. Finally, the overall quality of AI isn't perfect so there may be certain problems with communication with Siri. Check a Siri alternative.
Hardware for Siri:
iPhones.
iPads.
Apple Watches.
Step #2: Control Lighting
Fine, it's time to begin real work after you have chosen, purchased, and installed the main controller (a speaker + an app for it). The lighting system is a good first step. For example, you can find a single smart bulb, install it instead of any regular bulb, connect via Wi-Fi or Bluetooth, and voila, you can control it using a smartphone. It's also possible to get several lightbulbs with a smart switcher/dimmer to get more options like lining modes and schedules.
Pros: save energy, delivers convenient controls, automate lighting schemes.
Concerns: smart bulbs may become dumb without smart switchers.
Step #3: Add Sound and Media
Powerful single-room or multi-room speakers combined with smart TVs are wonderful for entertainment and, sometimes, for work. For example, you can place speakers where you want, mount one or several displays, and watch favorite movies. To control this system, it's enough to get a native application or connect devices to the installed hub.
Pros: 360-degree audio-visual experience, simple controls.
Concerns: systems are pretty expensive.
Step #4: Think About Security
All the mounted smart products will be useless if a robber steals them or fire destroys your home. For this, we highly suggest installing smart security/safety systems to always be aware of the house's protection. These devices allow owners to look at guests, check what's happening inside the home, and control doors remotely.
There are different security gadgets so check the most useful of them:
Cameras. Can be installed inside the accommodation, near the entry door or in the yard. Help to know what's going on when you are away or sleep.
Doorbells. Send alerts upon approaching a visitor. Combined with cameras, they also send live video and audio information.
Locks. Provide for opening/closing doors with applications, biometrics or electronic keys. Thus, you even can let guests enter by just sending them a code.
Sensors. Send alerts when detect motion, water, fire, heat, and so on. The smartest gadgets can automatically shut off the water in the case of pipe bursting.
Pros: remote monitoring, info about visitors, high-end protection.
Concerns: systems require more time and knowledge to be mounted.
Step #5: Upgrade Appliances
There are two ways in which you can make the home really smart. Firstly, install smart plugs – small helpers that can work with all the traditional appliances. After connecting an oven or a washing machine to this plug, you will be able to control it remotely with a smartphone.
Another option is slightly more expensive. It involves purchasing separate smart appliances, e.g. vacuum cleaners, washers or even trash cans. They don't require plugs and have wider innovative options. Plus, you will essentially have your very own home robots! If you do purchase any new appliances, you may also wish to consider taking out a home warranty. Investing in a home warranty from a warranty company like First American Home Warranty can help you to protect your new purchases and save you from having to pay for an expensive professional repair, should something go wrong with them in the future.
Pros: automate cleaning, washing, and cooking.
Concerns: smart plugs don't automate everything while smart gadgets are costly.
Bonus: Building a Hub-Free Smart Home
For those of you who don't want to invest thousands in the top-notch home ecosystem full of smart devices, there's a simpler way. It's possible to start with only a few essential products that cover the majority of advantages. In this case, you even don't have to purchase a voice assistant that usually acts as the main control core.
To begin with the simplest possible smart home, focus on three points:
Bulbs. Provide for smooth remote lighting control.
Locks. Feature next-gen safety level with app-based control.
Plugs. Turn your dumb appliances into smart ones.
Further, you can add more stuff such as security cameras, irrigation systems, and multimedia platforms. When you feel that basic products aren't enough, just return to previous parts of the guide and improve the existing IoT ecosystem with extra gadgets. As an alternative to physical hubs, you can use IFTTT – a simple cloud-based controlling system.
Overall, it's not a big deal to start making your own smart home. With dozens of options from different companies, you can begin with simple gadgets and interfaces to get the idea. Later, it will be easy to upgrade these systems. Be smart, it's cool!