Ideally, social media and email marketing go hand in hand. It all depends on how you integrate your email marketing efforts with your social media account, especially Instagram. Yes, you can use these both as your standalone marketing strategy but if you want to do good business, combine these two.
When you leverage these two in conjunction, it will help you accomplish even more benefits such as:
Extending the reach of your campaigns
Recognizing the stalwarts of the industry and
Getting more subscribers on your email list.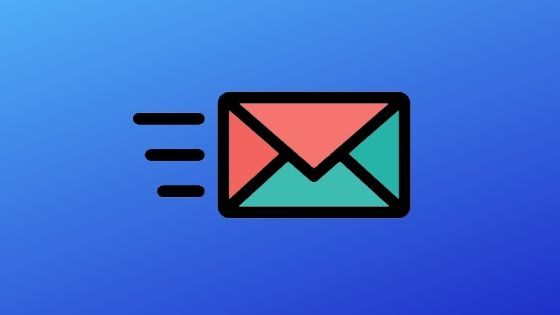 Instagram And Email Marketing Integration
Modern marketers have started to understand that an effective marketing strategy does not mean social media and email marketing as a distinct strategy but in fact, it is the combination of these two that will provide more structured and better results. Such a combination will help you to:
Reinvent your marketing opportunities
Take your business to a new height and
Create more sales prospects and business revenue.
In fact, email marketing still remains the most valuable tool for customer acquisition and for generating and nurturing more leads. Therefore, when it is combined with Instagram it becomes all the more powerful to gain more followers for Instagram.
Reason to integrate the two
Ideally, there are six basic reasons to integrate social media and email marketing though there are several others that are equally good ones.
It will enhance the marketing metrics: When you apply the principles of social media marketing in your emails it will allow your readers to share the emails more easily. It will also improve the chances of getting a better open rate and click-throughs. These improved marketing metrics will turn to enhance the conversion rate of your email marketing campaigns.
It will help you to get more subscribers on your email list: Such integration will make people talk about your posts as well as your emails on social media. This will, in turn, augment the word-of-mouth publicity for your product as well as our brand. Since more and more people will get a chance to know about your emails, it will significantly raise the chances of growing your email subscription list.
It will help you to recognize the pre-eminent influencers: Depending on the volume and type of information regained from the email service providers, this will help you to determine the email openers and conversions that are consistent. Using this data, you can harness the power of those subscribers more easily and send exclusive email campaigns to them. This will make them feel special and valued. In turn, this will increase their trust in your brand and increase the chances of gaining more followers.
It will provide you with a new platform for subscriber interaction: When you use two diverse platforms in tandem it will offer you new opportunities so that you can reach out more easily to your prospects and customers. It will also help you to engage with them in a far better way. As for the subscribers, they will be able to know that you are active on social media. You can ask them to follow you to have the latest information about the updates, product launches, discount offers, events, and contests.
It will also give more options to your email subscribers: Ideally, your potential subscribers may not be active in the email channel. It is also likely that they are more active on social media than email. Therefore, it will be unwise on your part of you make email as your only marketing channel. With such integration of the two channels, you will provide your subscribers with an option to choose their preferred platform to interact with you in which they are more comfortable using.
It will enhance the potential reach of your message: When you integrate Instagram into your email marketing, you will augment the chances of reaching to more people given that fact that Instagram has nearly a billion active monthly users. If you use different social media channels you can then extend your reach even further.
With so many good reasons, it will be sheer madness if you do not integrate email marketing with Instagram, if you have not already.
How to get it right
Now that you know about the reasons and advantages of integrating email marketing with Instagram, you must now delve deeper to know how you can do this right.
The first step to follow is to upload your list of your subscribers to social networks such as Facebook, Twitter, or LinkedIn. This will help you to associate a name and a face to an email address. If you follow your subscribers on social networks you will be better off and get a clear idea of their needs and preferences. If your content is engaging and appealing enough, then you stand a high chance to attract new followers which will, in turn, help you to get in touch with quality prospects.
The next important thing to do is to invite your Instagram followers to subscribe to your email list. With the newsfeed algorithms keeps on evolving, it is now an increasingly tough challenge to reach and engage new prospects on social media, especially Instagram. As a result, you will be consistently losing followers and even find it difficult to reconnect with your existing ones later. When you encourage your Instagram followers to become your email subscribers it will strengthen your relationship and rapport with the social media community. This is largely because email messages will allow you to create more personalized communication that will be tailor-made for different subscribers which is not possible if you use the Instagram platform along for your marketing purposes.
In short and simple words, integration of email marketing with Instagram will enhance the customer lifetime value. On the other hand, social media marketing has the power to create a larger fan following. With the combination of these two, you will have a larger customers base with an increased lifetime value. Both of these are essential for any business to survive and sustain, large or small.
Related Post: