Is your email inbox overloaded with a lot of unwanted and unread emails? This can significantly decrease your productivity and cause you a headache. However, you don't have to go through the hassle of cleaning the inbox manually. That's because you can automate the process and ensure that you always have a clutter-free inbox. Clean Email will become the best assistant with your daily email management.
Recommended: How to Recover/Retrieve Deleted Emails From Gmail?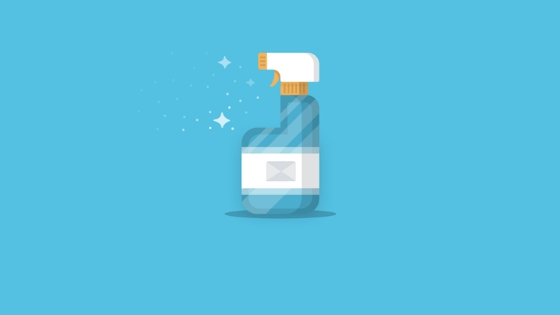 What is Clean Email?
Clean Email can be defined as an inbox cleaning and an email management service. This app will help to manage your emails and keep the mailbox clean and organized. In other words, you will be able to group and label, move, delete, and archive your emails.
Just imagine how many emails you missed during the last month, just because you get too many unnecessary messages to the inbox. On the other hand, you will be spending a considerable amount of time going through the emails that you don't really want. In this case, what you can do is to get the assistance of an email management tool like Clean Email. With this service you will be able to:
Organize all the emails into easy-to-review bundles like "Social Notifications", "Subscriptions and Newsletters", "Emails to yourself", "Online shopping emails", etc.
Archive, remove, label, and move groups of emails instead of selecting them one by one.
Instruct the tool to make some of the actions automatically based on the rules you define. Then you can simply forget it and Clean Email will deliver the results you expect.
Features
Now you have a basic understanding of what Clean Email is. With that in mind, let's deep dive and take a look at some of the most outstanding features that come along with it.
Unsubscribe from email listings
When you subscribe to any newsletter, you will get a large number of distracting emails like reminders, notifications, offers, etc. With time, your mailbox will become messy and overwhelmed unless you understand the need to unsubscribe from email listings, newsletters, and other subscriptions. However, unsubscribing from emails one by one can consume a lot of time. This is where Clean Email's unsubscribe feature can be extremely useful. It will help you to take a quick look at all the email lists you are subscribed to in one screen. Then you can easily select what newsletters you want to stay subscribed to and from what lists you need to unsubscribe.
Block the unwanted senders
Once you open your mailbox in the morning, you will notice that a lot of unwanted senders are writing to you every day. If you want to block those senders, and if you don't need to receive any emails from them in the future, you can use Clean Email's feature called "Delete and Block". In a few clicks, you will block any sender making sure they will never clutter your inbox again.
Automate actions
All the actions you complete with Clean Email can be easily automated. You can select a rule, for instance, "Make all the emails from the one sender Starred" and Clean Email will apply this rule to all the incoming emails from this sender. In other words, you can simply assign Clean Email and forget. You can automate the process of archiving, removing, moving, and labeling emails. This will help you to keep a peace of mind in the long run.
Pros:
Intuitive user interface, commitment to security and privacy, unsubscribing and cleaning automated features, availability for all mobile platforms.
Cons:
Inability to test Premium features for free.
Conclusion
Clean Email is the best email management tool to organize your emails. You don't need to struggle with the spam stuff you get anymore. Getting dozens of emails on a daily basis is never too easy to manage, so Clean Email will become your best assistant with this task. Moreover, you will never miss out the important messages again due to unwanted emails that come to your inbox.