Pakistan is moving towards a healthier eCommerce market place with the rise of hundreds of online stores, thousands of local sellers promoting products on social media and a rapidly increasing number of buyers seeking out online shopping solutions. The culture is changing from traditional physical trade to fast digital financial transactions.
These are the key factors giving rise to eCommerce platforms, local startups are helping businesses optimize the Pakistani online marketplace, improve linkages between sellers and buyers by creating a reliable digital space for visitors that promises a satisfactory shopping experience.
When shopping by visiting local nearby stores there is no guarantee of finding the perfect product. Shoppers have to visit multiple stores to find the perfect product for hours and at times for days. An easy solution to save time and energy is to browse for products on Shopsy that has over 2 million products and Pakistani Stores with over 1 million. These are the second largest e-commerce platforms after Daraz that is a mega online warehouse that is an extension of Ali Baba.
A master search engine can consolidate infinite amounts of data with a handcrafted Artificial Intelligence algorithm that sources relevant search results for visitors. The search engine is able to perform the shopping task in minutes saving users hours of visiting a physical store.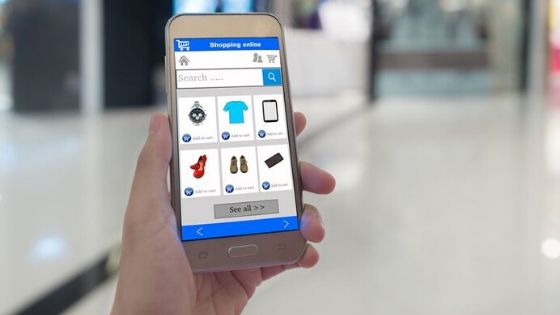 Search for a Product Online
Being able to search for a product online eliminates the stress of finding the best price deal available. Letting an eCommerce platform manage all your shopping needs will make shopping smooth and hasslefree. By using various layouts to display products according to the desired search, it has digitally enhancing tools that make it easier to compare quality, price, and availability.
Do not mistake these websites as a simple directory or listing portal of products as they are designed to deliver a humanized search that can sense your shopping needs through its algorithm. It can then carefully select products for the user according to their query.
The growing number of products online shows that in a few years there will be millions more. The potential of these startups can be seen in how quickly the e-commerce culture is growing in Pakistan. The increasing number of smartphone users is a testament to the need for an intelligent online shopping website.
Customers do not need to visit a store physically anymore, shopping as become a multitasking activity enjoyed by users as they are using other applications on their phone. Websites now understand their user's behaviours while shopping, they use enhanced optics to create a better user interface for their product. The right colors, display, filtering tools, search tabs, and font can make a positive impact on finding products faster and accurately online.
Pakistan needs online shopping is in its infancy and has immense potential to grow. Online shopping websites now invest in interesting and dependable information pertaining to the millions of products to facilitate every kind of user. Users can read about products and narrow down their search in minutes with supportive related search tabs
Users will feel relaxed knowing all relevant information is being displayed every time they use the search bar. There are no missing components pertaining to product search with an intelligent search engine to understand the context and nature of each individual search query.
Advertise Products on Social media
The biggest names in smartphones now advertise products on social media. Their latest models are available from high-range price point models from Apple like the iPhone 11 Pro, the latest from Samsung and even budget-friendly companies like Oppo and Vivo. If users need to compare prices of a previous model with a new on the market version, an online search engine will gather all the information for them in minutes.
These days the hardest task is to know if you have the best deal in the market when users choose to shop online they have privacy, the luxury of sitting at home and comfortably navigate through multiple searches. The user-friendly layout of these websites helps bring the best sales to your screen instead of the user chasing a discounted price.
We have various hobbies that need to be facilitated by updating components in our PC, experienced gamers are in need of advanced GPU's, better chassis, skins and accessories to improve their gameplay. Online shopping sites even help you find the best gaming chair available in the market with 7 kinds of massage programs in one unit. Gamers will be able to update their operating system and gaming station in one shopping experience.
Fast fashion is a rising trend in Pakistan, this means users want to browse hundreds and thousands of designs from the comfort of their personal smartphone and laptops. The fashion brands available online have popular local stores like Khaadi, Bareeze, Gul Ahmed and Al Karam with great products for the whole family.
Mothers need to save time and energy so they can make sure they can complete all their home management tasks in time. This means they enjoy shopping for personal items including clothing, toiletries, nightwear and makeup all online without having to be away from the home and family.
Products Available on Online Stores
For hobbyists who enjoy photography and videography, there are drones and DSL cameras available from various vendors and online stores. With new gadgets being released every few weeks users can keep checking prices online for their favourite model to make sure they make the purchase at the best available price.
The entrepreneurs and businessmen of Pakistan are multitasking constantly, they have digitised their banking, human resource management and outsource tasks through numerous digital platforms. It is only natural they enjoy shopping for office appliances and other supplies online. This helps save time and creates an efficient operations control at work.
Final Words
Shopping online can be an immensely satisfying experience for users, as it seamlessly and smoothly delivers the best search results for products. The millions of products that are now available on platforms such as Daraz, Shopsy, Pakistani Stores, Ali Baba Express and OLX shows the potential of growth for buying and selling online. Every day these sites are announcing new and interesting features including mobile applications, voice command search tools, coupons and discounts making it easy for users to integrate their daily lives into online shopping online.