According to a 2017 Forbes report, the number of freelancers in the United States in that year stood at 57.3 million. The same piece projects that over half of all the people in the US labor force will be freelancing by 2027. Such numbers imply that even if you have not thought about freelancing yet, the next ten years may be a different story altogether. As a freelancer, you may learn how to blog for money, how to work on your own without any help, and how to perform a much wider range of tasks than you planned. But whether you succeed or not depends pretty much on how well you survive your first year as a freelancer. It is the hardest time.
Below are some tips that can help you navigate your first year as a freelancer with success. Like everything else, building a freelancing business does not happen overnight; it takes time, effort, and persistence.
Recommended: How to Make Time Wasted on the Internet Profitable?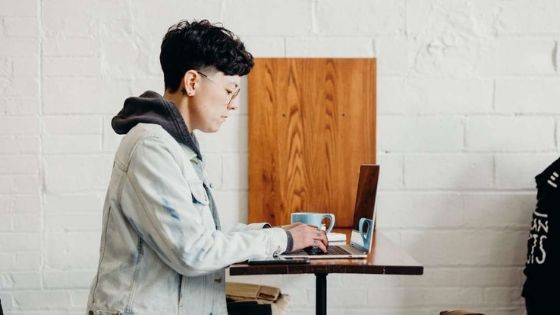 Forget the Rules of the Workplace
Once you have decided to step into the freelancing world, forget the culture of the traditional nine-to-five workplace. In the traditional workplace, you would usually have a boss detecting what you do. In freelancing, you are usually that boss.
Instead of working with a manager or supervisor, you are now working with clients who hire you because they believe you know what you are doing. You will be engaged by clients who may not even have an idea of what needs to be done, and they need you to direct the process. Hence, it is vital to learn to take full responsibility for a project.
In a traditional workplace, your employer will tell you what time you need to be at work and what time you should knock off. As a freelancer, the client is usually not concerned about how you manage your time; they want their work submitted on time. Mostly, the client does not care whether it is a holiday or a weekend.
Create Trust
Clients are typically afraid that the work they have given to a freelancer may not be done well. They don't know you; especially when you are new. The first jobs, in your first year, can help you create the trust that you will need to have other clients trusting you.
One of the things that will make clients trust you is if you are honest about what you can do and what you cannot. For instance, if a client gives you an offer and you believe that the rate is too low, you have to say so. Accepting the offer, producing a shoddy job, and then telling the client that the rate was too low will make you come across as someone unprofessional.
Always remember that your clients also have their clients. Hence, you will need to always stick with the deadlines that you have agreed on. It doesn't matter what happens, in your first year as a freelancer, deliver all your work on time. Give the client a reason to relax once they have given you a project.
Solve Client Problems
The reason why your client is looking for your skills is that they want to solve a problem. Giving you a project is a way of telling you that they think you are the best person to accomplish their goals. When you are still new in freelancing, this is like an interview where you have to impress.
When you work on a client's project, remember that the client does not want to spend some more time cleaning up after you. For instance, if you are a writer, you have to proofread the work you send to the client and ensure that they can use it without doing anything else to it.
Recommended: How to Find Good App Developers?
Be Flexible
For most people, ditching the nine-to-five existence is inspired by the will to be flexible in terms of the hours they can work, travel, or be with family. Flexibility is also crucial in that clients sometimes make mistakes with deadlines, and they can change a deadline with very short notice.
Some clients only look for freelancers when they discover that a project is running late. This means that they may come to you with very tight deadlines that require you to work more hours on certain days than you do on others. For this reason, you have to be flexible and always willing to change your schedule within a short period.
Create a Portfolio
Usually, when you start as a freelancer in your first year, you do not have much work to show clients what you can do. Since many clients would usually ask you to show them samples of your work, it may be advisable for you to create a portfolio containing projects which you commit to yourself.
If possible, volunteer your services for charitable organizations and use that work to create a portfolio. There are several websites which make it possible to create a free portfolio which you can then share with potential clients when you look for work.
Learn to Manage Funds
For most people, the reason for freelancing is to make a comfortable living. Hence, it is essential to learn how to manage your finances. You will need to determine what you will charge to make a profit. It's necessary to balance between charging what you believe you are worth and ensuring that you do not scare potential clients because you are too expensive. You can always increase your rates as you get more work on your portfolio.
Another area you will need to start thinking about in your first year is the tax implications of your freelancing. In a traditional job, the company you work for is usually responsible for collecting your taxes and submitting them to the authorities, but as a freelancer, you may have to do this yourself.
Stay the Course
Even though in the beginning, things will be more challenging, you will soon learn the ropes. After some time, you will have connections and notice that work comes to you as opposed to you looking for it. Then, you can start enjoying the benefits of being a freelancer.
Related Post: