Nowadays it is almost impossible to live comfortably with only one source of income. Especially if that income is a minimum wage job. Because of this, individuals find themselves searching for ways to get a side gig and get themselves in a better financial position. Considering how integrated the web has become in our daily lives it's no surprise that there are plenty of options to make supplemental income online.
You may already be spending hours scrolling through things online. Instead of looking mindlessly at those cat videos or social media feeds you could be bringing in cash.
Yes, you can actually make extra cash from the comfort of your own home. The best part is that there is no set schedule! You can work whenever you want, and only when you want to work. You may think that this sounds too good to be true, but it's not! In fact, it's completely legit and free to start.
So what is this wonderful opportunity we're speaking of talking about?
Recommended: How to Make Investments with Minimal Risks?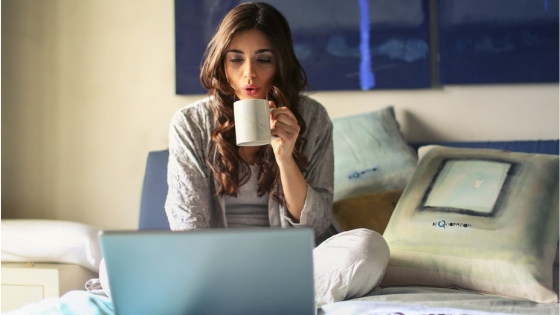 Swag Bucks
Perhaps you have heard of this site, and have been nervous to try it out. While you should be wary of online scams and people offering you things that seem fishy- this isn't a scam. In fact, if you don't want to take my word for it, just do a quick google search and you'll find review after review of swagbucks that boast about how happy the users are.
Swagbucks offers multiple opportunities for you to make extra money. Some will pay out more than others, but you should try and take advantage of all the offers you can. With such a wide array of tasks, it's hard to get bored on SwagBucks- unlike other similar sites.
Surveys
Swagbucks is one of the most popular survey sites. Through survey websites, you can help out companies by providing your opinions on their products. This helps the companies improve their products and better gear themselves toward their target audience. For helping these companies out, they give you cash back.
Swagbucks has one of the highest payouts for online surveys. Each survey has a different payout of points depending on the length and complexity. Each survey will get out at least 100 SwagBucks or 'points' and 100 SwagBucks is equal to $1. These Swagbucks get converted to dollars during your cash outs. You can cash out as frequently as you'd like. Unlike other survey sites, you don't have to reach a certain 'goal' before you can cash out. This means that whether you have $2 or $200 you can convert that to a gift card whenever you'd like.
Savings on Online Shopping
Swagbucks also has a shopping portal where you can save money on purchases you make online. Major retailers like PayPal, Amazon, BestBuy, and more are all partnered with Swagbucks through an affiliate program. Through this program, they get a discount off of the purchases made on those retailers websites. Swagbucks has decided to share that discount with your directly, so long as you go through their portal.
This portal is nothing more than a hyperlink to the website that is altered to automatically give you the discount on the purchase. When you log onto the SwagBucks shopping portal, you will see the logos to each website, under the logo there is an advertised percentage off. If you click on the link and follow it to the retailer's site, you can instantly save money! These savings can range from 5% up to 20%!
Get Cash Back
Along with going to buying things through their portal, Swagbucks also offers points for shopping at certain retailers. Just like when you complete surveys, the points are credited directly to your account. You can then cash those points in for retailer gift cards or PayPal gift card which you can basically use as cash.
Using both shopping features that Swagbucks offers can help out on purchases you were already going to make. You can grab that pack of razors on Amazon and make 50 Swagbucks back or get 13% off your Old Navy clothing haul. This makes life more affordable and you a lot less stressed.
Watch Videos
If you don't like filling out surveys back to back you can also throw in a few videos! These videos aren't long, they range from 2-5 minutes in length. You just need to watch the video and on some occasions, answer questions on the article. Once you complete that, you'll get more Swagbucks in your account. Simple, easy, and honestly pretty entertaining.
These companies are really benefiting from you providing feedback on these videos and products. They use the results that SwagBucks gathers and use them to better their products and services. Not only do you get to profit, but you get to help products become better and more useful to consumers.
Recommended: Free Movie Streaming Sites No Sign Up
What Are You Waiting For?
While you aren't going to be able to make a living off of Swagbucks it is a great way to relieve some stress on your wallet. Between saving money on purchases and even earning cash back on your purchases, it's pretty silly to skip on this opportunity! Go ahead and create your Swagbucks account today and see just how much you can save!
Related Post: