App development can be tricky and often the best course of action is to leave it to the hands of professional developers who specialize in the trade. However, that often means outsourcing your entire development to another team or freelancer. Of course, outsourcing has its own sets of pros and cons but the biggest one lies in choosing the developers to whom you would entrust your app's development.
There are several factors to consider here and in today's piece we are going to explore why choosing a medium sized software developer like itCraft – top development company from Poland might be the best decision for your app as well as your investments!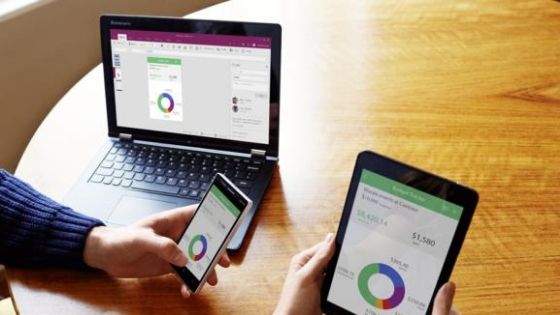 1. Safety is of Utmost Concern
When you choose to outsource your work instead of having it developed by an in-house team of developers, one of the primary concerns that come into play is the safety of disclosing sensitive information to an external entity. There is always the possibility that someone might see great profit in your app idea and implement it themselves thus stealing your intellectual property. This is why it is vital that you create a bulletproof NDA document that both parties can sign before you delve too deeply into your app idea. One of the reasons for going with a company located in Europe is due to the fact that the EU has very strict laws when it comes to contractual obligations. So you can be sure that if you are working with a company like itCraft from Poland, your app idea is in safe hands and there would be no one trying to replicate or sell your original idea for profit.
2. Size Matters
When you are looking to outsource your app idea, it is always better to first canvass around for offers from various development companies. However, when it comes to practice, it is almost always the best choice to avoid going to the biggest names as bigger companies with a workforce of 100+ tend to only pay personalized attention to bigger work orders or very complex apps. On the other end of the spectrum, a fledgling company that has just started out in the app development world may not be the best prepared to solve all the unforeseen issues that crop in every development cycle. A medium size software company is thus, more often than not, your best bet at getting your app prepared reliably and with as little hassle as possible.
3. Adding a Unique Touch
One of the most important features of an app is something that traditionally may not be chalked up as a feature at all – the User Interface. There are thousands of apps in the Apple App Store as well as Google's Play Store that offer the same core functionalities but only a few make it to the top of the download list. The reason why only a few succeed while the rest fails lies in the design! This is where experience comes into play as an app company that cares about you and your idea will pour in all their efforts into making an app that not only works well but looks good too. Now working with some of the US or UK based bigger names would never get you this amount of personalization worked into your app's User Experience which is why looking for alternate routes like Poland is always a good option!
Of course, while these are the major reasons, money is often a deciding factor as well! And choosing Poland means you would get the best bang for your buck while developing your dream app! If you are still not convinced that itCraft is the best place to get your app developed, we would urge you to check out benefits of outsourcing development to poland and then you can decide for yourself if these skilled developers aren't exactly what you need for your next IT project!
Related Post: