Are you tired of your 9-5? Not feeling fulfilled or comfortable in a traditional office space or physical labor position? If the comfort and flexibility of working from home appeal to you, you've come to the right place. With endless opportunities available on the web, you can easily find the right position for you. From freelancing to selling old items through garage sale apps, here's how to make money online while chilling at home.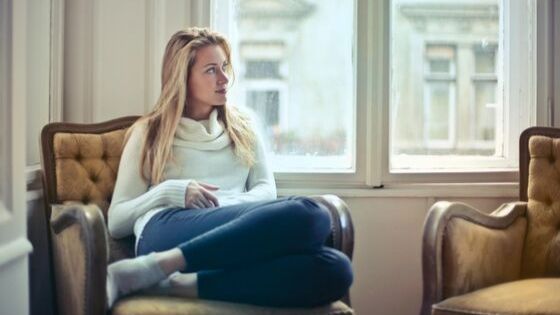 Offer Your Services as a Freelancer
Becoming a freelancer starts with the desire to make your own hours and set your own rates. With the ability to choose your clients and hours, freelancing is truly the ultimate flexible work opportunity. Whether you're a student looking for extra income to meet your student loan obligations, or a professional designer hoping to flush out your resume, freelancing provides the perfect platform to do so.
You can freelance in just about anything. Whether you're an established or beginner professional writer, a photographer, or a web/graphic designer, you're in high demand. With thousands of creative projects in need of designers and writers, you're pretty much guaranteed to find a gig that's right for you.
There are quite a few freelancing platforms on the web, all of which provide security for payments and a rating system that helps freelancers and clients alike find each other to exchange money and services.
Tutor Students All Over the World
Tutoring is a legitimate way to make money online, with thousands of students all over the world in need of assistance in a variety of subjects. If you're an excellent piano tutor, you could tutor international (or local) students in the art of playing piano, or if you're a math teacher, you could lend your services to a student in another state struggling to pass geometry.
Online tutors can make anywhere from $10/hour up to $50/hour; making it a lucrative practice should you acquire a strong student base. Tutoring can be done on a part-time or full-time basis, but you'll need to pay close attention to time zones if you're tutoring across the country or the world.
TutorMe is one of the largest online platforms for tutors and students to find each other. With over 300 subjects available, and thousands of tutors available from all over the country, it's the perfect place to find help in any subject or employment as an online tutor.
Take Surveys to Improve Retailers
Taking surveys isn't exactly a full-time gig (unless you really get good at it) it's still a great way to make some extra cash while you're chilling at home. Survey taking has come a long way from its humble beginnings, and now dominates the world of paid customer feedback. Retailers pay good money for the opinions of shoppers, and you can get a piece of the action by joining a site like Survey Junkie.
Survey Junkie is a legitimate, well-trusted survey site that serves thousands of customers per month. You'll start by creating a profile to see which surveys you qualify for, and you'll start earning virtual points upon completion. Once you accumulate so many points, they can be redeemed via PayPal or e-Gift cards to your favorite retailers.
If you're still skeptical about taking surveys online, read this review on Careful Cents of Survey Junkie. You won't be skeptical once you learn just why Survey Junkie is one of the top survey platforms available!
Sell Your Old Stuff
If you've got old electronics laying around, household fineries or old furniture, you can make some extra money selling these items from the comfort of your couch or bed. With apps like LetGo, listing your used items is easy. You'll create a profile, choose your listing and prices, and wait for a buyer to contact you.
This eliminates the need to haul everything onto the lawn or garage for a traditional yard sale. This can be exhausting and let's face it, not exactly profitable if you account for the time you spend advertising and sitting on the lawn for hours on end. With yard sale apps, you'll sell your items for a minor fee (or for free, depending on the service) from the comfort of your home.
Become a Virtual Assistant
If you're looking to do something a little more in-depth from the comfort of your home, you can apply to become a virtual assistant. This will allow you to perform various tasks for busy professionals or small businesses, including answering emails, scheduling appointments, and more.
Virtual assistants prove to be valuable assets for remote workers or busy freelancers. If you're not sure where to start with virtual assisting, there are online platforms that can help connect you to paying clients all over the country. One of the top providers of these services is Upwork; which is a freelancing platform that offers many other services in addition to virtual assistants. Read this Best Personal Assistant Android Apps Like Siri.
If you think you're a good candidate for a virtual assistant, you can easily apply today here. You'll be able to chill at home and earn extra income helping businesses stay on track with their obligations.
Conclusion
Whether you're selling your old stuff on an app like LetGo, or helping a small business iron out their calendar, making money while chilling at home is easier than ever with so many platforms available on the web. Try one of the many freelancing platforms today and start earning extra income from the comfort of your home.