Technology is skills and methodologies applied to the business concepts in order to achieve the goals and objectives. Growth of business and profitability is the main motto of any business. Interweaving technological advancements with business processes will lead to surprising positive results providing long term surety of efficient functioning more effectively.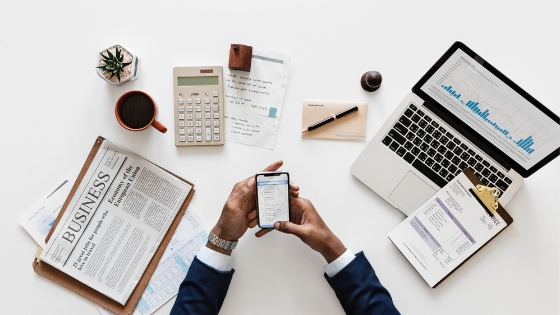 1. Automation and Web based Software
Current need and trend both suggests use of technology in the regular and special tasks done by employees, consultants and management itself making the knowledge and experience of humans being channelized in definite process required by the organization aligned with the long term goals. Various automated processes, online forms, web based, and mobile applications are the carriers of business communication, transaction, and database management.
2. Enhanced Marketing Activities
In general, every company entails in marketing activities at varied levels depending on the understanding and budgets defined for short term and long term targets of the product and service, target audience and geography. Every detail that a company has in its plan is executable with the help of right technology solutions. Clubbing of knowledge with technology is the partnership that can never fail; the results may vary depending on its application and choice. Reaching to correct people, in time and with right product/ service of their choice and ease to avail the same can change the situations making it more favorable for the organization in maintaining the consistency that brings continuous returns in long run. E.g., online advertising, mass mail, newsletter are technology based marketing activities.
3. Real-time Data and Analysis
Every business needs market presence and this should significantly happen in real-time for the tapping the prospect, leads and analyzing the lead conversion time, reasons for loss of interest, incomplete purchase decisions, delay in delivery, quality analysis, return on investments and every minute detail that impacts the business requires the updates in real-time. Technology helps us to extract information, process it, and notify the parties involved to take suitable action. E.g., Services and software's for data streaming and analysis free and paid tools.
4. Smooth Business Operations
The backend is most neglected area by businesses; it can result in major losses and damage the image. Technology helps us to remain updated, respond actively, rectify immediately, improve on company's accessibility, reach out to the customers, resolve the customer issues, and furthermore conduct the routine activities easily and more efficiently. The continuous satisfactory experience is not easy, as it seems, to create and maintain the operational quality, strategy of company and the technology both should be equally appropriate. E.g., ERP, CRM and other systems used internally and the websites or e-commerce sites which collects data for operational activities.
5. Increasing sales of goods and services
People have preferences and the customers are aware of the latest developments due to reach of internet and increased marketing efforts of companies to attain the market share. Technology provides platform for selecting the products and services of user's choice, comparison of rates, checking the feedback posted by existing customers, exploring the discounts and latest schemes and much more that empowers the customers and simultaneously increases sales of goods and services. E.g. Promotional activities and offers are part of marketing but result in sales and part of sales attached to operations so technology caters the need of each department in particular and the organization as a whole. Sales turns out to be smart sales with software's like sales force, auto callers, IVR, sales tracking tools etc.
6. Business Ease
Today's customers demand service and product quality at affordable rates in least time hence technology is the main support that any business can rely on and address the needs of customers. The processes are uninterrupted and followed by the staff members because of least time involved in the entry, access, and storage of data. It saves time, money, and efforts of in house, on site employees, managers, supervisors, management and mainly the customers, vendors and suppliers. All the parties to business can be linked and approached for active dealings using the technology based solutions available in market or customized to company's requirements. Productivity and probability of profitability go hand in hand. E.g., Software's for payroll, leave management, sales commission, customer, and internal communication etc.
7. Data Security
To create and maintain data is expensive and the loss of data can impact the business. Technological solutions help in keeping the data safe and secure and with the cloud technology, the server expenses have diminished to enable the smallest company pull advantages of converting and storing the data using mobile or web applications. Value of data can be elevated with the accurate use of technology.
Collectively, the techniques used in acquiring materials, improving production or service, tapping right customer, and increasing turnover and profitability of business efficiently with the help of technology can strengthen the power in concentrating on the growth and reaching new heights of market exposure. Technology is the most reliable aspect of every business in specific.