A whopping 75% of business travelers use their smartphones for professional reasons during their trips, according to Egencia. From personalized systems to suggestion based apps that capture all travel details, the possibilities of this technology are endless. They are all geared towards traveler satisfaction and promoting flexibility and seamlessness. For example, when searching for a hotel, the results will be based on date, time, location, and the user's purchase history.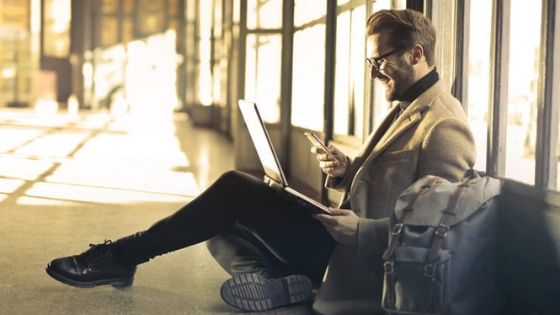 Facilitating a great hotel experience
Missing reservations, wrong names, and a complicated check-in process are some of the challenges travelers go through in hotels. As hotels incorporate smart options, such problems are being eradicated. Business travelers can scan their faces through their phones and check in to flights, hotels, and conference rooms digitally.
They are also able to choose their leisure preferences, order food, and even control things such as room temperature and lighting from their phones. A good example is Disney, which is experimenting wearables that allow travelers to check in and make purchases. Such AI-operated systems act like personal assistants, helping travelers to save time and energy that can be leveraged to handle business related tasks.
Streamlining finance operations
68% of financial leaders are not confident that their employees comply with the set expense policy, as noted by Information Age. They are afraid that failure to oversee and record everyday financial details might wound cash flow, and they might not be able to plan for future travels accordingly. Employees also dislike waiting in line to use credit cards, which can sometimes fail to work, forcing them to use personal cards. Making finances simple and transparent through smart technology means more straightforward booking process and fast purchases for travelers.
Also, employers can be more confident that financial travel policies and guidelines are being upheld. Companies should ensure to keep up and adopt the technology of the same weight as that experienced during travels. If Uber and online booking sites streamline their operations, firms should install comparable levels of digital easiness back at the office to help manage trips.
In the past, regular business travelers agree that the experience left much to be desired, according to Icas. Luckily, technological innovations in the business travel space are getting more sophisticated and common. By streamlining work and entertainment activities, it is changing how travelers live, work, and spend their leisure time. These personalized, seamless, and smooth experiences, in turn, reduce the stress levels of employees, increasing their productivity.
Related Post: