If you are studying technology and business in college, you will be expected to write plans. These plans may seem intimidating, so it's useful to have resources to help you out. With these resources, you will be able to create a successful plan to use. Plus, the entire process will be much simpler.
It's important to make sure your plan is successful. This will require some trial and error along with plenty of research. It will be worth it to know how to create a successful plan though. This is especially true if you're studying technology business in school. Successful plans will be used throughout college and beyond. If you know how to write a successful one from the start, you will be better off down the road.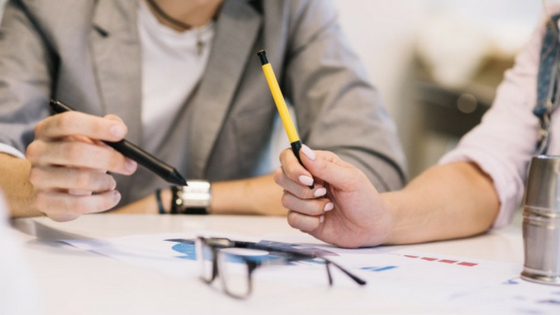 Guide for Successful Technology Business Plan
Your professors will tell you what they expect from you in your technology startup business plan, but you will have to identify some of the key points on your own. These may vary from plan to plan. In most cases, a technology business plan should follow these simple guidelines:
Select the best partners to work with.
Use Software-as-a-Service for AI if possible.
Include long-term plans as well as short-term ones.
Be confident in your ideas.
Find a good way to write your contracts and other legal agreements.
Always continue building upon your plan as you move along.
Create a strong and compelling pitch to share with partners.
Create a technology business plan that gives consumers something deliverable.
To make the plan writing process simpler, there are a few different strategies you can use. We have outlined these ideas in a list below. If you follow these tips and tricks as you plan for your technology business ideas, you should be able to create a successful plan with creative business ideas.
Speak to people in the technology business field
If you search for technology business companies online, you might be able to get in contact with professionals in the field. They can give you guidance and might offer to look over your plan. This is all about contacting the right people and starting off on the right foot. Be professional and friendly throughout the communication.
Ask your family and friends for their opinions
If you are attempting to create a deliverable plan, you should see how your potential customers feel about it. You might want to let them know that you want both positive and negative feedback. This feedback will help you to grow. Note that you might want to create an anonymous survey to share with other students at your university and people in your community too. This can help you to get information from a larger demographic, and you might get more constructive criticism.
Talk to professors in the technology business area
Each major area has professors and advisors who are specifically familiar in this area. You can contact some of them to ask questions about your plan. They may offer advice or give you feedback on what you have come up with so far.
Look at studies from previous technology business plans
There is a lot to be said about other technology business plans and their success. If you study some of them, you will notice patterns. Look for the elements that brought success to the company and the ones that didn't.
Talk to older students
If you can get in touch with technology business students who are a year above you, they will be able to give you some information on their own experience. Since they have been in school for longer, they are likely more familiar with the content and can guide you in the right direction. They might be able to refer you to professionals in the field who can be helpful.
Work with a professional writer
Though a business plan isn't the same as a research paper, a writer can help you out. You can hire a professional business plan writer who will write a custom paper based on the information that you give them about an assignment. You can give them requirements for your business plan so that they can come up with a paper. You can then base your plans off of the paper and its organization. This might give you access to additional resources as well!
Use market analysis summaries
It's important to dig into as many resources as you possibly can. Market analysis summaries will tell you about the market of the technology business field. You can use this data to steer your other research and to influence your overall plan.
Be prepared to make revisions
With technology business plans, there is much to be done. You're essentially racing against the clock sometimes due to all the new ideas coming out constantly. You might want to make changes regularly so that your business plan coincides with the research you have been doing. Plus, you don't want to create a plan that is too similar to the other ideas out there!
The study shows the importance of technology in business today. It's essential that you know how to integrate technology into every business plan. Because of this, many of the plans you will create will be centered around technology products or services. According to the study, "this fifth wave is named the digital or knowledge economy. In the fifth wave, preparation in information technology is essential."
Without the proper education on how to create successful technology business plans, you might fall behind. As mentioned before, technology is playing a huge part in business today. It's necessary for students to learn how to combine technology and business efficiently during their time at college.