Text to speech (TTS) is a technology that converts the text files to audio files via computer software. These applications are capable of working on any type of computer.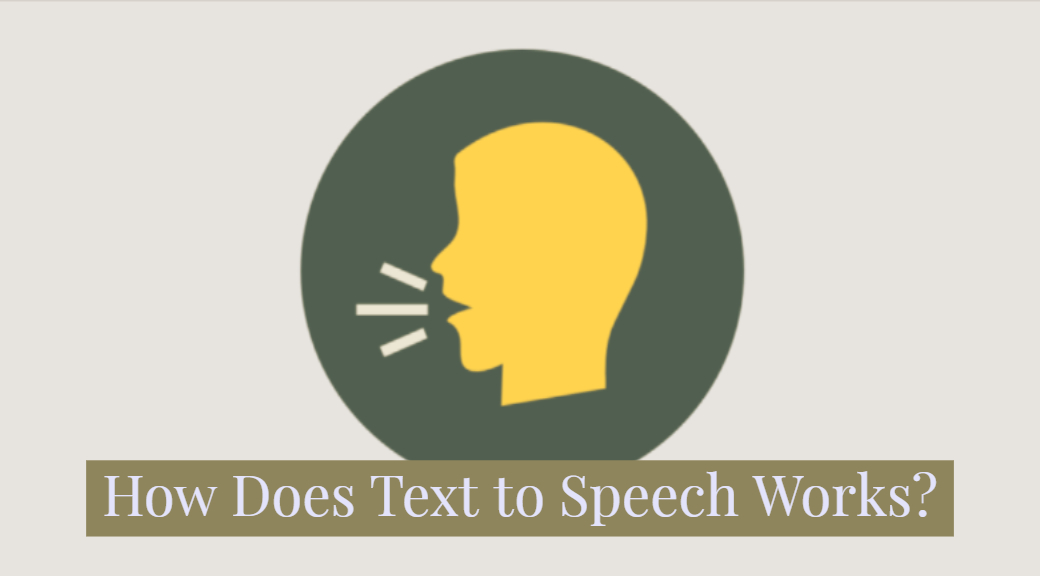 How Text to Speech Works?
The majority of TTS applications have the ability to work on smartphones, computers, and tablets and they're designed to read out the text aloud. TTS apps also support many document platforms such as word and google docs. This allows these applications to work even on online web pages. This helps in understanding and learning the right pronunciation of various words.
Having a bot to read out the text in a computer-generated voice means that the reading speed could easily be increased or slowed down. You also have an option to choose the voice quality of the audio you wish to listen to. The voices may be computerized or may sound human. Also, you can choose the style or accent of the audio. There are even computer-generated voices that sound like children speaking.
The text files are converted to audio files with the help of a software called Notevibes which are very helpful. Notevibes can easily be downloaded as a part of the version is free of cost.
Many TTS tools highlight words as they are read aloud. This feature makes it easier for the kids to hear and read the text simultaneously, which can easily help out with their understanding.
If we consider the technological advancements in TTS applications, some even allow a feature known as OCR (Optical Character Recognition). This makes it possible to read out the text even from the images.
What more can one imagine? It's like a book, article or picture speaking to you. All of this sounds unreal but no. All of this exists now. Thanks to modern-day technology!
Is Text To Speech good for your child?
Not all human beings have the same IQ level so do the children. The printed notes given by the teachers in the classrooms are not understood by all the students. The main reason behind this problem is that some kids are not easily capable of understanding and decoding the words that are printed on a webpage. Text to speech applications easily eliminates this problem.
Researches have found that the simultaneous action of reading and heading text offers a ton of benefits for kids. Some of these benefits include:
It improves the ability to recognize the words.
Improve kid's attention and help him to remember.
Allow the kids to easily comprehend the whole passage instead of just focusing on the sounding out words.
Increases kid's reading power.
Finally, helping out the kids to point out the mistakes in their writing and fixing them.
To make learning easier there are different types of TTS tools depending upon the device your child uses:
Built-in text to speech: most commonly used and available on any computer, smartphones, tablets, and laptops
Web-based tools: some websites offer TTS. You just need to turn on the option from the website's 'reading assist' tool.
Text to speech apps: parents can download free TTS apps on their smartphones and tablets. These apps have different highlighting features and OCR.
Chrome tools: You also have an option to access TTS applications on any Chrome browser.
Related Post: