Reading text messages from another's phone has been on people's mind since we start using smartphones.
Everyone has different reasons for spying messages like parents want to watch what and with whom the children are talking, boyfriend wants to know what his girlfriend is talking about him and vice-versa.
So the reason may be different, but the path to reach destination will be the same.
With a little research, we are bringing a good news for you that you can read text messages from another phone online with different methods. What you have to do is just compare the listed method and find the best for you.
Here, in this article you correctly learn the same that is spying on other people's text messages, so get accurate information of what you have searched.
Recommended: Advantages of Using Phone Tracking Apps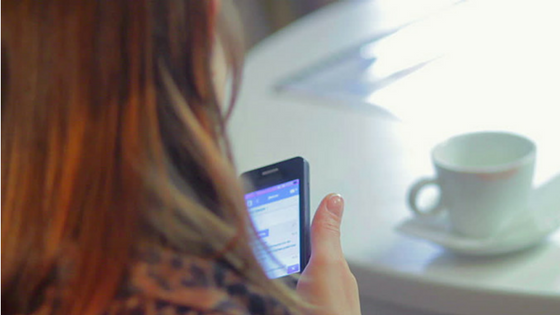 Method 1: Spy text messages online with Copy9 Spy App
Copy9 is a spy text app for successful spy on text messages for Android and iPhone users.
This application meets the needs of end-user with safety, and security. With this application, you keep watch on the person you want.
How Copy9 spy app works?
To set up this app, it requires maximum 5 minutes. So just follow this step: open this by clicking the link given below:
Now, Download the app by clicking on the download button and Install it.
Next, you have to create and verify the account using your Android or iOS device.
The last step is, Log in to https://my.Copy9.com and all set.
9SpyApp's unique features:
You can manage calls using this app.
You can track all text messages and read emails with this app.
You can get data from the IM apps such as WhatsApp, Viber, and Skype.
You can Track GPS Location with 9spy.
You can monitor web use like:
= Browsing history
= Keyword alerts
= Wi-Fi Networks
= Website bookmarks
= Blocking websites
You can also Access calendar and address book.
It is compatible with all popular Android and iOS device.
Method 2: read someone's text messages without having their phone for free- Using Couple Tracker
Couple Tracker is one of the best apps to track messages of your partner or someone else.
It is available on google play store, and you can easily install it.
To download it go to the link given below:
[appbox googleplay com.bettertomorrowapps.spyyourlove]
Key features of Couple tracker
GPS locating, which will locate the device anywhere on the planet
Facebook statistics, so you know what and when your loved one likes other people's photos
Messages will be delivered to the second user immediately, so deleting isn't an option
Call tracking implement as well
All data and information shared in real-time
But along with its features, this app has few disadvantage:
It supports android version 4.0.3 and up only.
A free version exists, but it is limited to fifteen Facebook records, ten locations, six phone calls and three messages per a day only.
The main disadvantage is you and your partner will have to accept and to install the app at the same time to get information of each other.
You can buy the premium version, too. And it costs almost nothing that is only 190 Indian rupees.
Method 3: How to read text messages from another phone online-The Phone View
It is available for free to trial and for premium one it cost about thirty dollars. With this application, you can read someone's text messages without installing software on their phone and get access to others phone. This app is available for the iOS device.
Just First install the application for a store or go the link given below:
http://www.ecamm.com/mac/phoneview/
Now open the app and connect the iPhone to the Mac.
Click on the messages tab in the sidebar and wait for a few minutes.
You will find the conversations made with other people in the middle column.
Now, click on their names to check out the messages shared with them.
All the information will save in PDF format, and you can transfer all the messages by copying on your computer.
It is all about how to read a message from another phone online. All three methods or app is easy to use and have user targeted interface. Just compare three of above any choose anyone these. We hope you like it. Thank you for reading.