In this new age of technology, where even kids know a bit of coding, it's no surprise that many businesses have gone digital to further the reach of their business. Unless you are a tech-savvy CEO, you might still have a lot of questions on how to move to a more online-based workflow. Because as you might have heard countless times already, there are many advantages to turning your back on the old analog way.
How do businesses ease into the online model? What do you need to do? Are there things you need to invest in? Here are a few things you can consider before you take that digital plunge.
Recommended: Top 7 Startup Business Tools for Online Entrepreneurs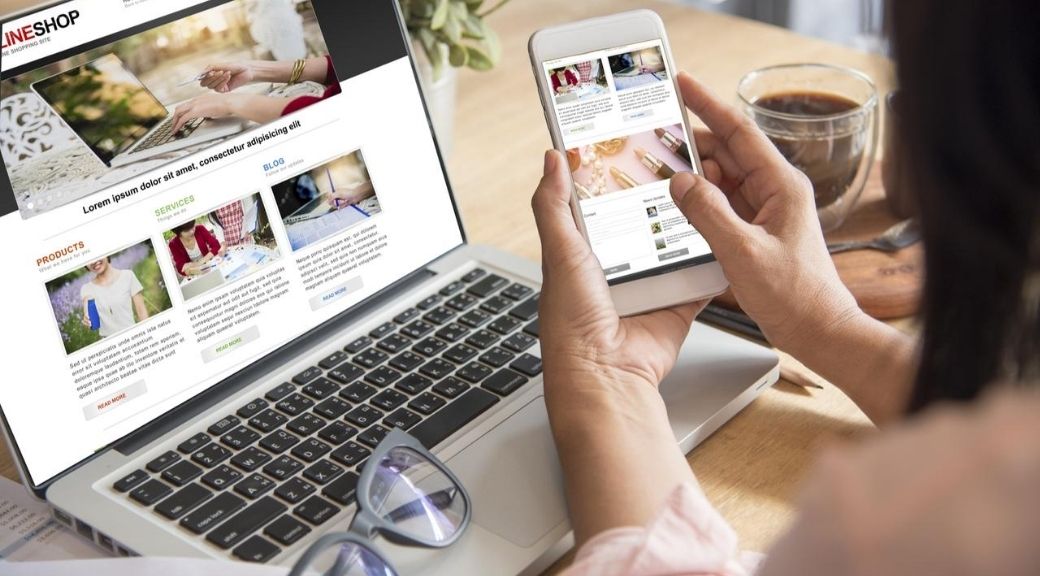 Know Your Tools
First things first, you need to have tools: a computer, an Internet connection, and a smartphone. You might have all these already, but now what? Your tools are not merely the hardware that you invest in. Think about what programs, apps, or online system you would need to have to make work more organized and intuitive for you and your staff. No, these do not need to be too daunting or complicated. Many services and programs will help you create an efficient online workflow, and some you would even find affordable.
Take your time to find out what software works best for you. You can always opt for the trial version first to make sure everything will run smoothly. Most modern software is intuitive, too, so the learning curve for using them won't be absurdly high. Familiarize yourself with the potential tools, and you'll be using them to maximize your business in no time.
Be Everywhere
Expanding your reach is going to be a lot easier when you know how to communicate with your customers. One great and dummy-proof way is to market your company through different channels. You can set up social media accounts, websites, and even online shops for your business to make your customer find you easier. Everyone's in some form of a social media site anyway, so just like in real life, businesses should go where the people are.
Setting up multiple accounts can seem too overwhelming to be done easily, but luckily some services help you set everything up. Services like Shopify can help you make your online store, and Shopify web developers can even make it to reflect the feeling you want for your business. Just like a physical store, your online store should represent the brand of your business.
Online advertising is almost as utilized as traditional forms of advertising now, thanks to its cheap overhead. It's convenient to use online advertising to bring your product in the eyes of many people. If you're familiar with what websites your target consumer frequents, then you can directly communicate with them! Target advertising is common in niche fields, and if your business deals with something like this, it might be worth a look.
Know Your Market and Make It Convenient for Them
It might seem like a no-brainer, but really, you have to consider who your business is for. That's not because some target groups do not need a digital shift, but because you'll need to know what kind of service convenience you can develop for them. Take, for example, a nursing home business. Sure, it's for geriatric care, but won't the younger and more tech-savvy family members contact them? In this situation, it makes more sense to advertise and offer services to these family members than directly to the ones who'll make use of your service.
Let's think about fashion this time. In Japan, it's becoming more common for shoppers to go to a physical shop just to try out clothes, only to go home empty-handed, because they choose to buy the clothes online. In this scenario, if you can come up with a service to satisfy their curiosity of 'putting it on,' then you're standing on a gold mine. Streamlining your business to offer convenience is a very good point to consider when thinking about your target demographic. You don't have to rack your brain for 'the next best service.' But simply anticipating the trends and common requests in your market, and addressing them when providing service is enough.
Putting your business on the digital space can be quite a task to handle, especially if you're not particularly tech-oriented. However, with the advancement in technology and user-friendliness of many software and systems, there isn't much reason for business owners to not put their products online. A learning curve will always be there, but it should be a welcome challenge that's to be faced head-on.
Related Post: