Managers of any organization handle multiple teams, projects, and people at the same time. A manager is a core person, and he has to ensure that every project he addresses is successful. We all know it's not an easy task. To make it easy, companies and organizations use project management software. It saves you lots of time and gives you all minor details in no time.
Also, you will know who is working on what. Easy collaboration and teamwork make every task are completed before time. In short, it helps you to stay organized at work while planning and executing projects.
If you are new to the project management software, you must question how teams use project management software. Then here is the answer. Let me give you a basic idea about how to use this tool for any project.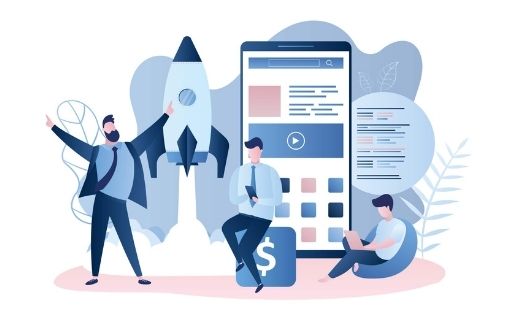 How To Use Project Management Tools For Your New Project?
All successful teams first ask few questions before starting any projects. You also have to ask few questions like what do you need to do, what work you have to, what is a project, what is the deadline of the project, how many team members are there, who is in charge or responsible person for a specific project, what communication methods will you use, how to measure project status, etc.
With all these questions, you can make a plan in your mind first. Next is to create a general project plan. For that, establish all imp details like client's name, ID, total estimated hours, workflow, etc., according to your project.
Next, create a complete task list and structure it. For easy tasks, you can allot the task to the respective one but for complex task structure, create subtasks. Break down larger chunks into smaller one and share as an activity list.
With this activity, share all the team members with clear roles and duties to avoid any misunderstanding. Communication also an important part of any project's success.
Share a clear communication plan and how and with whom team members can communicate. When people work in the same space, communication is easy, but you need to use any virtual workspace like Slack or inbuilt communication tools for the remote team.
Manger has to find all the possible risk and also has to prevent. For that, you need brainstorming, design-thinking methods, or your own experience based on previous projects and research. You can also take the help of expert team members and minimize risk.
After all these, you also have to estimate costs for your project. You can use the tool to estimate numbers. Move on to the project schedule, like how much your team needs to complete the task. Set due dates for each task.
Also, create a resource management plan. See, each project has a different plan, and hence you have to consider all important details and plan according to it. It includes people, facilities, authorizations, location, technologies, material, machinery, etc.
At last, review your plan carefully, if needed, make changes and get the approval. Once you get the approval, start working on it as you planned. And this is how successful teams use project management tools. All these steps I have listed above can be accomplished with the help of a project management tool. It saves your efforts and time.
Also, your whole team knows their duties and follows the plan according to role and deadline. Yes, you have to adapt to changes, but these changes can improve your performance so far and so sure.
Here is a well-explained infographic by Wrike professional project management software: