Want your online business to be more appealing? Try Visual marketing with best online photo editor tool: Fotor Photo Editor.
Why?
We'll tell you.
From time immemorial businesses have attracted their customer base using visual aids. Be it fancy posters, advertisement films, or those huge hoarding you see every day. You don't feel that they could have an impact on your judgment. But they certainly do.
Graphics and visual marketing have appealed to people more than text, more than the content itself. Even if you want your content to be attractive, you have to do something more than text.
Visual marketing has become one of the most important parts of marketing, especially online. The better is your visual marketing game, the more appealing is your business to people. An appealing image has a hundred times more impact on a person than words. So, if you are trying to grow your business, Visual Marketing should be on you 'top priority list'.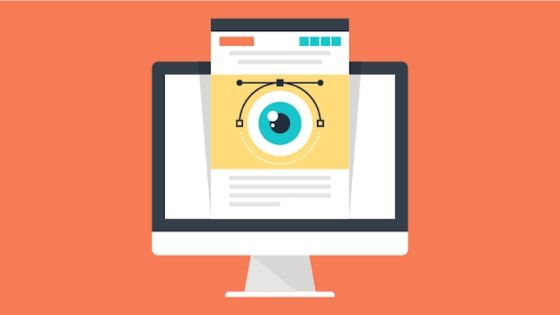 Now, there are a number of ways to use Visual Marketing to grow your business. But, right now, we are here to discuss one of the most effective tools for it. We are here to discuss the use of Fotor, an online photo editor, to grow your business.
Why Fotor Photo Editor?
One of the best things about Fotor and why you should prefer it over other photo editors is because it is really easy to use. People get skeptical using online photo editor tools, especially the ones that are open source, like Fotor. But, Fotor offers a whole another level of editing tools with a simple user interface, and no compromise on its efficiency. In addition to this, Fotor is a free photo editor online. Not many online free photo editors are half as good as Fotor.
This online image editor tool offers such complex features in a couple of easy clicks. You need not be a professional designer or a pro editor to use it. In a few clicks, you can get amazing photos. It is also one of the best online image resizers with a range of features that won't let you compromise you on any image size for any purpose.
Fotor offers special features for youtube and we must say that among others, it is an efficient Youtube Banner Maker. You get a lot of features to work with, different fonts, filters, designs, and templates. Designing has never been so easier.
Recommended: Top 5 Photo Editing Steps Every Photographer Should Know
Using Fotor For Visual Marketing
1. Create Infographics
Infographics are one of the most effective ways of visual marketing. Whether to sum up your product features to overview your blog post, infographics are as appealing to people as they can be. But for most people, making an effective and professional infographic may seem like the job of a professional graphic designer. Well, not anymore.
With hundreds of templates to choose from, Fotor makes it a lot easier for people with little or no experience in photo editing to make really beautiful infographics. You can go with an already made template or mix two or more templates. You can add different elements and objects, do layers and make the whole thing a lot more attractive.
This online photo editor tool can do wonders. You can add custom images and add colors to make it more attractive. Fotor's online photo editor also allows you to add customized illustration and vectors making it so easy to design infographics.
2. Youtube Banner maker
For a better Youtube engagement, making appealing banners are key. Be it describing an upcoming event, a new video or you are promoting your product online, banners can make your channel a lot more attractive and will definitely level up your visual marketing game.
Fotor's Youtube Banner Maker has made it so easy for you to design such banners. You can go to Fotor Youtube Banner Maker and surf through a wide range of banner templates of all sizes and occasions. You can customize them and create beautiful banners for your business with a large number of elements and objects. All of this in a few clicks and voila!
3. Design Photos for your blog
For a better blog post, you need to add some even better images. The consistency of the images that you add to your blog also plays an important role. But the dull boring images would do no good. For your blog to attract more people, the images should be on that level. Fotor's online image editor and image resizer will save your day.
With the online photo editor and image resizer you can customize your images, add beautiful filters and change the way your blog post appears. This will make a massive change to your blog and attract more people towards it. You can also design photos which includes vector illustrations, adding custom clip arts and more. Add more elements to create appealing images that connect with your customer base. This visual marketing strategy will leave a lasting effect on your blog and also appeal to people. So, no more hassles finding a good designer when you can do the whole thing by yourself!
4. Create for Social Media Pages
Social media is yet another very important aspects of visual marketing. The more engagement you have on your social media pages including Instagram, Facebook, Twitter, etc, the more likely it is that more people will come to your pages. Managing a good social media page can be a big task. Not only you need to be consistent with the content but also be able to put out quality content to attract more people. This could be a time-consuming task but not anymore. With Fotor's online photo editor. There are so many features that will help you create the perfect photos for your Instagram, Facebook or any other social media handle.
With Fotor, you can add HDR effect to your photo, enhancing the details and add beautiful texts that serve a base for attraction on your social media. You can add elements to your image that links to your business, add frames, illustration and convert your dull social media handle into a colorful, attractive page that speaks out to your customer.
Conclusion
So, these were the most effective way that you can turn your visual marketing strategies using Fotor online photo editor and grow your business online! With Fotor, you won't need any professional designer to do all your photo edits. With such simple and easy to use interface, you can be a professional designer yourself!
Hope this article helped you with your visual marketing and you are already using Fotor's online photo editor to make your online business boom with beautiful images!
Related Post: