You may lose data on your system due to various reasons like accidental deletion, system corrupt problem, hard disk failure, or other reasons. There are certain ways available to recover data on your Windows system. Let's discuss 5 essential tips to recover data from the Windows system.
Recover data from Recycle Bin: This is the easiest data recovery way. Whenever you delete something on your system it directly goes to your system recycle bin. When you delete something, it is not erased from your system memory permanently, instead, it is marked as "Deleted" and will not display in the folder where it used to exist. Thus, the recycle bin should be the first place to look for deleted files. You can find all your deleted files here unless you haven't emptied the recycle bin. Another aspect is that it will be easier for you to recover deleted files instantly when you haven't overwritten it with other data.
To recover deleted files from recycle bin, head to recycle bin and sift through the files to find the file to be recovered, right-click on it and select restore. One important factor to know here is that the recycle bin has its own size limit to store data, once this limit is breached it will start removing files permanently from the bin starting from the oldest files. Here, it becomes important to keep a tab on the recycle bin and files in it. It will help you recover lost data easily.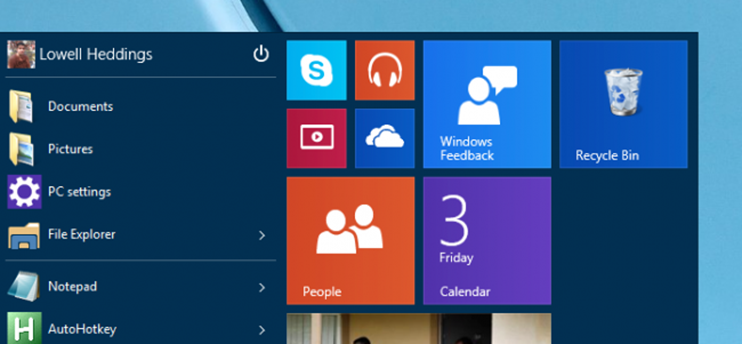 Recover an older version of the lost or deleted file: This is the next step to follow to recover data on Windows. When you have deleted the file and also emptied your recycle bin then you can restore or recover an older version of the deleted file using Windows built-in feature. This feature can help you back up or restore an older version. To recover an older version of the deleted file, open the folder where the deleted files were originally existed and click on History option. Here you will find all the files contained in the recent backup of that folder. Now click on the Previous option to locate and select the file you want to retrieve and click on the green Restore option to get back the file. This is another simple way to recover data on Windows.
Restore the previous version: As discussed earlier, your system doesn't remove deleted files permanently instead it tags them "Deleted" in PC drive's File Allocation Table (FAT) or in Master File Table (MFT). It is done automatically by your system. Once the files are marked "Deleted" these files will remain on your system but will not display to you in a folder or you can't locate them on the system.
To restore such files, use the "Restore Previous Version" feature for instant results. This feature is a part of Windows Volume Shadow Service, which usually creates restore points on your PC to help you roll back any changes you have occurred on your system. It will help you recover data on Windows effortlessly. It will help you recover permanently deleted files (using Shift + Delete button) or even when you have emptied your system recycle bin. For effective results, you can use this feature in the early stage of file deletion as when you keep on overwriting data, it will become hard to recover deleted files.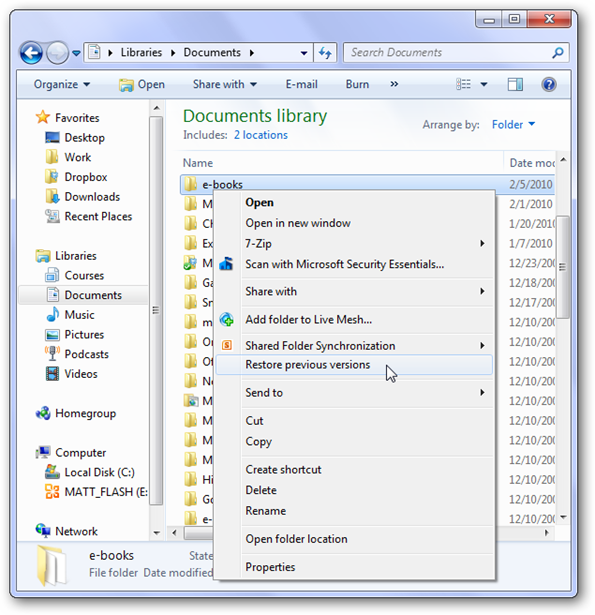 To recover files using this feature, go to folder or location where the deleted file originally existed. Right-click on the folder and select "Restore previous versions" option from the drop-down menu. Here, you will find a new window containing all deleted files. Here, select the file that you want to recover and press OK. Following this simple process, you can recover data instantly on your system.
If you can't find the "Restore previous versions" option when you right-click on the folder, you can access or find it following these steps.
First, head to Start menu and select Control Panel.
Go to System & Security tab > select System and turn on the System Protection in the left sidebar. It will display all drives with its corresponding protection.
Now select the drive where the file exists and click on Configure.
Click "Restore system settings and previous versions of files" option and click OK.
Now you will be able to see the option to recover the specific file.
The backup method: This conscientious and powerful step can help you recover your data seamlessly on any network or platform. When you keep on taking backup of your data at regular intervals it can help you avert many problems like data loss or accidentally deletion of files. You can take data backup in a separate drive within the system hard drive, on an external drive, flash drive or on cloud servers. This simple step can help you recover or access lost data anytime anywhere.
Try technology: If you have tried everything else then you can consider it as the easiest way possible to recover data on your system. You can use the best data recovery software tools for instant and accurate results. These tools are designed to provide you effective results automatically. These tools can help you reduce your manual efforts while saving you precious time. These tools can scan the remotest corner of your system to find and recover data easily.
You can follow these simple steps to recover data instantly and accurately on your Windows system. Following these steps, you can avert a data loss situation. It can also help you save your time and effort.
Summary: Data loss occurs very often on your Windows system due to various reasons. You can avert such a situation by following a few simple steps. Let's discuss some of these simple yet powerful steps here.