Finding a watch is like finding nice shoes — you have to make sure of its quality. If you are a frequent watch buyer, you may think that it's easier to acquire the next one as you already had experience choosing it. But, it may not be the case all the time. Again, just like in shoes, you would want to get a new watch that is better than your last purchase.
There are a lot of watches in the market to choose from. If you are not a thorough buyer, you may be swayed by some false marketing strategies and end up with watches that are beautiful on the outside but with less quality on the outside. To help you choose from the best quality watches in the market, here are some factors that you can consider before buying a quality watch.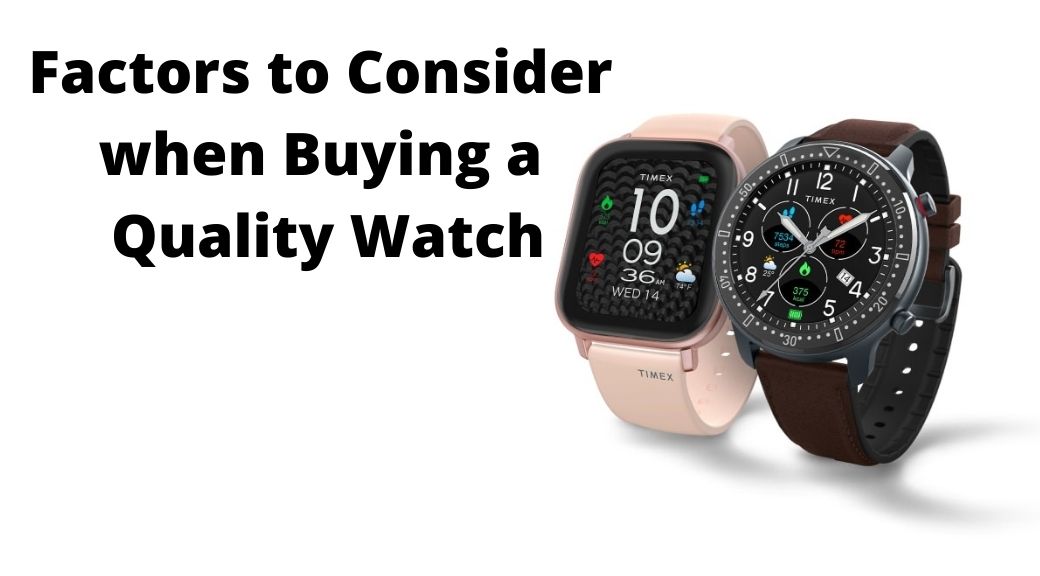 1. It's all about the brand name.
You can never go wrong with a reliable brand name. You can start by researching the most popular watch brands in the country to start with your choices. However, the most challenging part of relying on brand names is the increasing number of popular brands that are available in the market. You have to make sure that, more than just the popularity, you will choose a brand that has stood the test of time and has proven great quality.
For example, Girard Perregaux is one of the oldest watch manufacturers that are still around. It is well-known in the watch game since it was founded in 1971. They have a collection of watches that are not just luxurious but have also established guarantees on quality and elegance.
2. Always do your research.
As mentioned above, there are ups and downs when you're only relying on ads and brand popularity. Just like when you're shopping for furniture, it pays to do a little more research when looking for quality watches. Walking around the mall or searching eCommerce websites is not enough to know more about a brand. Advertisements will always say nice about their brand and may, sometimes, not give you a 360 outlook. You have to be a smart consumer. After all, quality watches are not cheap. So, you have to make sure that you will get all your money's worth.
Thanks to the Internet, you can easily have access to various websites to know more about a certain watch. You can visit different social media platforms, websites, and online forums and learn what other watch enthusiasts are saying. You can also view various real images of the watch that you are planning to buy. In that way, you will have a full perspective on a certain watch model.
3. Consider the features.
Nowadays, a watch is more than just an accessory that tells time. There are different types of watches for different types of needs. For instance, if you have no use for a water-resistant watch, you may consider not buying a watch that has it. If you are a businessman who usually dresses up in suits, you wouldn't want to wear a watch that doesn't carry the same elegance as you do.
For more critical watch models, there are amazing features that will surprise you. For example, sports watches can illuminate in dark places which makes it easier for mountain climbers or hikers to track their destination and length of the walk. There are also shockproof watches that suit best for extreme outdoor athletes that won't just crack on small bumps and minor drops. The quality of a watch starts with its features. What it does is basically what matters.
4. Make sure it's not way outside your budget.
Honestly, quality and elegant watches aren't cheap. Some of the expensive watches are priced in millions. However, you also need to consider if the price is not way outside your budget. Sure, a watch is indeed an investment, but it shouldn't empty your wallets as well. There are quality watches in the market that will not squeeze out your entire savings. That's why we recommend doing a little bit of research before purchasing a watch. If you think that elegant and quality watches are always expensive, then you have to think again.
But, this does not mean that you will settle for less because it doesn't suit your budget. There are ways and means to prepare before buying quality watches. For instance, you can start by studying different types of watches and take a look at all your options. In that way, you easily filter the watches that are within your budget but with good quality. Another consideration is the features. Just like in any appliances, when a watch has more features, it is most likely a little pricey. Hence, you need to consider if you need all those features.
At the end of the day, no quality product grows on trees. It takes time, effort, and dedication to make sure that you will have a really good quality watch strapped on your wrists.
Related Post: