Many people have heard about VoIP, but they know little about this exciting new technology. If you're one of those people, keep reading to learn everything you need to know about VoIP.
VoIP is an abbreviation for "Voice over IP." Put another way, it's the technology that enables you to convert the analog phone signals you hear on the phone into digital signals that can be delivered over the Internet. The VoIP technology enables you to make free phone calls without dealing with a phone provider at all.
VOIP is a groundbreaking technology that can revolutionize the world's phone systems. Although VoIP service providers like Beta Company have been around for a few time, they are growing in popularity as businesses increasingly accept and adopt the technology. Several of the most prominent phone companies already offer VoIP calling plans.
Apart from establishing a sales/marketing infrastructure, running a VoIP firm requires meeting a few infrastructure criteria.
BetaCompany.net gives you the best opportunity to start your own VoIP business. Get in touch with one of our Tech Specialists, and we will guide you at every step of the way!
Recommended: What are the Advantages of Disposable Mobile Phone Number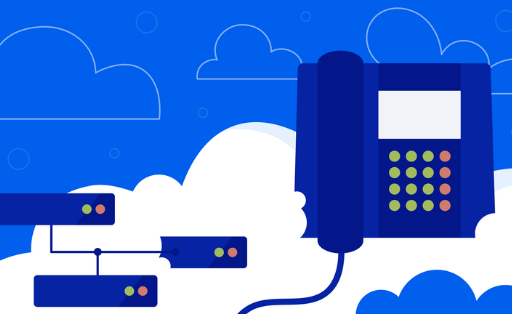 Infrastructure for voice over IP (VoIP), consisting of hardware and software
Bandwidth Optimization and Tunneling Software — This software component is crucial for retail operations because client internet quality varies. It also allows service providers to operate where VoIP calls are blocked by firewalls. This server-side software ensures users a better-quality experience, even if their 3G/Wi-Fi connection will not always support VoIP calls.
Servers and Hosting — The software mentioned above is typically deployed on enterprise-class servers hosted in Internet Data Centers (IDCs) that can provide an always-on service with high-quality bandwidth and 24-hour power/air conditioning, guaranteeing your services never go down. One can lease servers/bandwidth from IDCs located throughout the world, the location of which is determined by your target market and the IDC's quality of service.
Applications for Mobile VoIP
To deliver comprehensive retail services, service providers must invest in the following software solutions:
Mobile Dialer – Clients can download this software to their phones to make VoIP calls. There are many mobile VoIP clients available. The best option is to find one that permits service providers to brand themselves. Other needs include dependability, outstanding audio quality, ability to optimize bandwidth, and an intuitive user interface that allows clients to conduct calls even if they are not tech-savvy.
PC Dialer (software for making calls from personal computers) – Retail customers frequently use their personal computers to make phone calls, thus companies must offer this option to their customers (PCs). Before making any calls, the customer must first install this application on their computer. When it comes to deciding between a PC dialer and a mobile VoIP software, the quality and brandable alternatives provided will play an important role.
A website with an integrated credit card payment gateway – You will find potential consumers from all around the world in the VoIP business. To properly give services to customers from multiple regions, you'll need a fully functional website that accepts payment via Credit Cards, PayPal, and so on. As a result, clients can pay you and access your services smoothly.
Locate some clients – As with other organizations, you must find consumers once the infrastructure and other necessities have been established. Therefore, regardless of whether you offer retail or wholesale VoIP services, you need to find clients and provide competitive rates and high-quality services. To sustain service quality, two critical elements will be the quality of your infrastructure and the quality of terminating carriers.
Customer Service – Once you've begun collecting customers and receiving customer transactions/calls, you'll need to ensure customer assistance to address consumer issues. If you serve a global customer base, you will also need to provide complete 24/7 assistance to ensure that your consumers can reach you in the event of a service breakdown.
Recommended: How to Make Your Conference Call Easy to Access
What Is the Cost of Business VOIP?
The rate where companies are migrating away from conventional phone networks and toward VoIP may lead anybody to believe VoIP is completely free. And this line of thought can be compounded even more by commercial VoIP service providers' absurd billing promises. VoIP could prove to be a substantial cost-cutting measure for your firm 's operations.
Part A: Costs of VoIP equipment
Cables for VoIP Phones
Every site must have a data cable for a VoIP phone. The wiring shouldn't be an issue if you're using PCs to communicate over VoIP. You may, however, find yourself in a situation where you need to install phones in your company's warehouses, kitchens, or other areas. If this is the case, you'll need to invest in custom wiring, which can cost between $75 to $250 per line.
Phones on a hosted PBX
Changing from an analogue to a VoIP necessitates the procurement of new phones. A hosted PBX telephone system costs between $50 and $750, based on numerous consideration. The manufacturer's name, the number of keys, and any added elements are all listed here.
While few may offer "complimentary" phones, these deals will come with additional terms and limitations. Other providers will exploit you by increasing your monthly phone bill. In actuality, there's really no such thing as a free phone.
Router for VoIP (Gateway)
One should have a router that supports VoIP to connect to the internet for business. That is to say, your network should deliver VoIP phone conversations without interruptions. Depending on your needs, you can find routers in the $100 – $1,500 range.
Part B: Initial setup costs
Then, you must configure the entire system, which entails the following:
Configuration and connection of PBX phones
Greetings recording
Programming call flow patterns
Transferring phone numbers to the VoIP provider
Costs of installation in total
The cost of installation varies significantly based on various criteria, including the phone requirements of your staff, the average call traffic, and the cabling requirements. A small business with fewer than 25 employees will typically spend between $2,500 and $15,000 on VoIP installation.
Costs on a monthly basis
Apart from the equipment and setup costs, your VoIP supplier will impose a subscription service to use their platform.
Final Words
The cost of setting up a VoIP system may come as a surprise to you. When no local wiring or expensive installation is required and equipment can be rented for an affordable monthly subscription, it makes sense to begin with VoIP. With a VoIP system, time spent on routine tasks such as finding an employee or checking in with a supervisor may be transferred to more valuable areas, resulting in higher productivity and revenues. Choosing VoIP as a telephony alternative makes sense whether the firm will remain local or grow to be an enterprise-level operation with employees and offices located throughout the world.
Recommended: Transforming Customer Support in Call Centers with Predictive Dialers