Starting a business is not an easy thing. It requires proper planning, sufficient funds, and the right team to work with. As an entrepreneur, you must have the knowledge and skills to run a business successfully. Before you dive into building a successful business, you must realise the possible struggles that a start-up might face.
Here are some of the top reasons why start-up businesses fail and these might help you stay safe from failing. Let's have a look!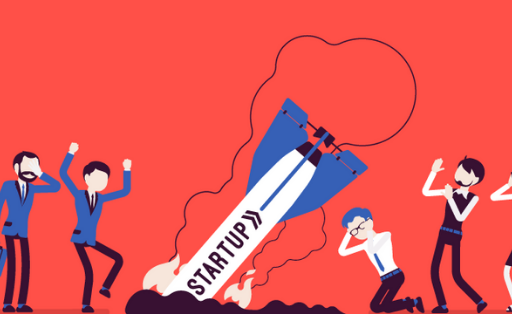 1. Your product doesn't have a market
Some entrepreneurs set up a start-up with grand visions of selling millions of units in a year. But this is only possible if you have a good idea about your target customers. To sell a product successfully, you need to first identify your target market. Building a product and then looking for target customers is bound to fail your business. So make sure to determine your target market first.
2. Your resources ran dry
Starting a new business is no joke. It requires sufficient capital to fund your start-up. Businesses employ various methods to raise capital. However, it is important to have a plan, so you can use your capital efficiently. Because running short of resources can be disastrous for your start-up.
3. You are not working with the right people
Start-ups only work when you hire the right people in your team. This is because employees are the driving force behind your company. Most successful start-ups owe their success to their employees. While searching for employees, look for people with specialised skills, so they can contribute towards the success of your start-up.
4. You are outmatched
No matter, how great your product is, you should never underestimate your competitors. But at the same time, it's not good to obsess over them either. Keep an eye on your rival brands and follow their marketing practices closely. To be ahead in the game, you need to do better than what they are doing.
5. Your pricing model is flawed
The pricing structure of your product is very important for its success. Pricing a product too high or too low can have a bad impact on your business. The price of your product should be set based on its features and performance. What we mean is that it should justify the cost. If your product has lots of good features, customers will automatically want to pay for it.
6. You are not user-friendly
Businesses are always coming up with new ideas. But this doesn't imply that it will always work. Sometimes, a specific marketing strategy that you thought will work fails. This is mainly because customers didn't like it. This is why you should pay attention to what your target customers are saying and what they want. If your customers are satisfied, your business is likely to perform well.
7. You don't have a concrete business plan
Even if you have a great product ready for your customers, your business will not do good if you don't have a concrete plan. To run your business successfully, you must have a sound plan. This will help you gain the trust of investors and also grow your business.
8. Your marketing efforts fall flat
Even a great product can fail if your fall short of your marketing efforts. Amid cut-throat competition, you must have a solid marketing strategy. You must think of unique ways to promote your product and draw customers to buy it. If your marketing efforts are not giving you the desired results, you must change them before it's too late.
9. Your customers take a backseat to your vision
You must indeed have a clear vision to achieve your business goals. But at the same time, you shouldn't be blind towards your customers. Don't forget that the success of your business largely depends on your buyers. You must look for their feedback to understand the things they like and the things they won't. This will help you to make the right changes and drive your start-up to success.
10. You released products at the wrong time
Timing is very crucial in the business world, especially when you are launching a new product or service. If you debut too early, you are risking your impression. But if you wait for too long, you are letting your competitors take the spot. This is why it is crucial to make the right decisions at the right time. With careful market research, you can determine the best time to launch your new product.
If you are planning to start a new business, you must have an idea of the points discussed above. After you fully understand these reasons, it should be easier for you to figure out the right way to establish your business.
Here is a good Infographic brought to you by Wrike free it project management software