Tips to Create Corporate Video
Being the owner of a business is probably one of the most challenging jobs a person can take on. As a business owner, you are responsible for spreading the word about the services or products your company offers. One of the best ways to connect with customers is by having a corporate video produced. The world of video marketing has exploded in popularity in the last few years and for good reason. Using helpful editing tools like Nero Platinum is a great way to produce a professional looking video with ease. Below are some of the things you need to keep in mind when trying to have success with the production of a corporate video.
Also Read: Best Video Player for Windows 10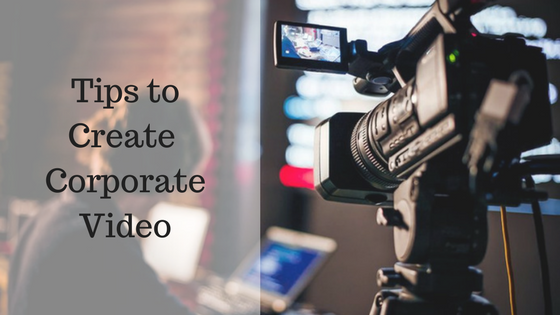 1. You Need a Plan in Place
Some business owners think that they can just start rolling and get a great looking video made. The fact of the matter is that in order to get the right results from this process, you will need a detailed plan of attack. Failing to know what you are going to cover in the video or where you are going to shoot it can lead to a number of problems. Rather than wasting time and money due to a lack of direction, you need to sit down and pound out the details of your video. The time that you invest in making this plan will be well worth it in the long run.
2. Who Are You Making the Video For?
Knowing who you are making this video for is also very important information to know. You need to know who your audience is and what they like to watch. Neglecting to cater to your audience will usually lead to the video you produce falling on deaf ears. Doing a bit of research on social media is a great way to find out what type of things your followers are responding to. Catering to your core audience will allow you to achieve the success you are after with this video. If you are not able to find the information you need about your audience, then you will need to check out one of your competitors. In most cases, you will be able to get a look at what they are doing and whether or not it is working. Borrowing from an idea a competitor has can help you achieve success with ease.
Related Post: How to Download Instagram Pictures and Videos?
3. What Will You Be Covering in the Video?
Getting an idea of what type of subject matter you will be addressing in the video is also important. If you fail to have a script in place before making a video, it will usually end badly. A script will allow you to stay on message and get right to the point. Making your video too long can lead to the watcher losing interest in a hurry. Keeping it short and sweet is the best way to get more watches and shares on your video.
4. Working With Professionals is Important
The last thing you want to do when trying to have success with the making of a corporate video is to try and do all of the work on your own. If you have little to no experience with this type of marketing, then hiring a professional is a must. These professionals will be able to offer you guidance regarding how to shoot and edit your video. Before hiring a company to help with this process, you will need to do your homework. Finding out how much experience a company has is essential. Usually, video companies will have a portfolio of work they have completed. Looking at these examples is a great way to figure out whether or not a company is the right option.
Getting the right deal on video editing software is a breeze when using the Coupon Buffer website. There are tons of deals on this website, which means you can save a lot of money.