Phrases such as "follow the child", "prepared environment", and "absorbent mind" all have the same familiar academic origin: the Montessori method developed by Italian physician and educator Maria Montessori more than 100 years ago.
A fun fact is that Larry Page and Sergey Brin – namely the founders of Google – as children were schooled under the Montessori education program. Seeing how successful Google's backlink building algorithms are and its structure and operations are in general, this makes one wonder about the success rate and effectiveness of Montessori in children's education.
As founder of a link building company, this fact caught my attention and got me curious about the Montessori methods of teaching. For a mode of education that has been about 100 years in existence, the Montessori way seems to be a school of thought that remains to be an interesting yet unfamiliar territory for many. Although this method of education has been around for a long time, there are still a lot of people who are not familiar with it or have not heard of it.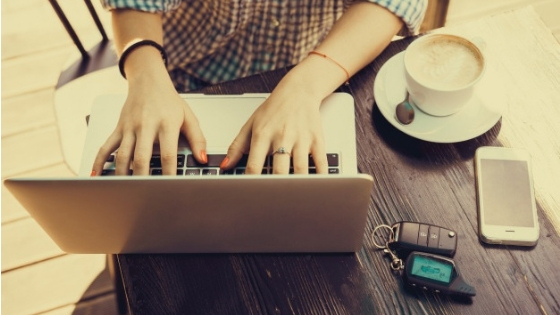 A global reach in the digital age
Removing the spotlight on the teacher and focusing it on the child, Montessori schools challenge the existing traditional brick and mortar schools and their methods. With years of careful observation and research, Dr. Maria Montessori has gathered a myriad of beneficial individualized learning methods that have been adopted by thousands of institutions globally.
Despite worldwide acceptance, however, many parents seek something that will translate the intimidating jargon into the actual practical life lessons that are on the other side of the bridge of Montessori learning.
Here's where your school's marketing team steps in.
With the vast amount of information that a Montessori school has to offer, your school's marketing strategy, in terms of content marketing, is to link curious parents to your school's unfamiliar concepts in an enlightening yet engaging manner.
Many parents, like most people, tend to spend a lot of time online and turn to Google for just about anything search-related. In fact, internet surfing has replaced TV usage from the top daily activities of mothers, with Facebook being their most accessed social media site while they are online. With this strong online presence, content marketing can be used by your school's marketing department to captivate parents' attention and establish meaningful connection.
A parallel approach
As experts in the Montessori method, you are in an excellent position to apply the Montessori concepts and principles to your own marketing efforts. Plan your content marketing strategy with the Montessori approach in mind and always keep in mind that engaging content is key to attracting your target market.
The Montessori school philosophy revolves around the following elements:
The child whose optimal development is encouraged
The teacher who acts as the child's guide
The prepared environment with Montessori materials and surroundings designed to nurture the child's curiosity
For your school marketing team, content marketing components can be viewed as:
Users (parents) seeking development through added information
The Montessori school of thought where the guiding philosophy springs from, and
The online community where resources are turned into virtually accessible and valuable content
Devising a strategy by seeing content marketing under Montessori lens, your school can harness the potential of an online campaign that establishes value and authority through effective use of content planning, format, and distribution.
To get a clearer picture, here are some ways your marketing team can effectively reach prospective Montessori parents:
#1 Follow the "audience". Your school executes the "child-led approach" by observing and anticipating children's needs and responding with a prepared environment, such as shelves filled with Montessori supplies. Like the "follow the child" principle, the content marketing strategy of your school must first start with a design for a targeted campaign. This includes:
Building a profile of your target audience and evaluating their needs
Creating logical and easy to follow content series so parents can read and understand concepts according to their own time and pace
Having lots of valuable information made available to prospective parents to keep them coming back to your website for further reading and access to resources
#2 Fulfill the senses. Similar to your school's use of sensorial learning to introduce and explain concepts to students, your school's marketing team can appeal to parents' senses through multimedia content, such as:
Detailed infographics on each of the sensitive periods of learning
A video of how a three-period lesson is conducted
Sample audio file of classical music introduced to students
#3 Fuel the absorbent mind. Maria Montessori believed that the child learns and absorbs everything that they are exposed to. In a similar manner, curious and prospective parents readily take in every piece of information that your content marketing team can offer them.
A crucial ingredient to any content marketing effort is engaging content. Make sure to always stay true to your Montessori principles and ideas whenever you create content. These days, social media comes as a handy tool to diversify the avenues where your content is presented. It also widens your school's reach because a simple click of the share button can spread awareness regarding your marketing team's latest update. Apart from being able to connect to a larger audience, making use of social media platforms ensure that your school stays relevant to them.
As more parents seek resources and information online, there is an evident need for schools to have an effective content marketing strategy if you hope to gain the attention of prospective parents. Montessori schools, especially with their non-conventional methods, are of no exception.
Knowing prospective parent personas, creating valuable and appealing content, as well as making use of diverse online platforms, can have an impact in raising awareness and increasing understanding of the principles embraced by your school.
When effectively used by your marketing team, your school can greatly benefit from the attention and authority imparted by strategies of content marketing. Driving more audience through its digital reach, content marketing will be a game-changing tool that can help your school influence and shape the future of generations to come.
Related Post:
How to Make Instagram Content That Goes Viral?