As shopping trends have shifted online recently, many businesses have followed suit and started selling their products and services through eCommerce platforms. And this trend is showing no signs of slowing down anytime soon. According to Statista, over 2.4 billion consumers purchased goods or services online in 2020. More so, e-retail sales surpassed $4.2 trillion worldwide.
However, the growing trend is starting to saturate the market. So, if you're looking to expand your eCommerce business, now is the time to start thinking about clever ways to set yourself apart from the competition. Here are a few tips to get you started: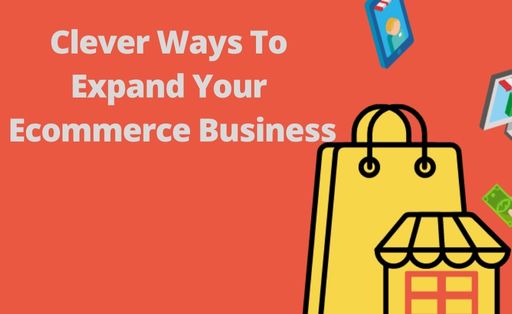 Don't put all your eggs in one basket
The first thing you need to do is diversify your product offering. When you have a limited selection of products, you're limiting your potential customer base. Not everyone is going to be interested in what you're selling. But, if you offer a variety of products, you'll have a better chance of resonating with a broader audience.
When you're able to offer a diverse product selection, you're also opening up your business to new marketing opportunities. You can target different customer segments with specific products and messages. This strategy will help you attract even more shoppers to your eCommerce store.
There are many ways to do this. For example, you could start selling products that compliment your existing offerings. Or, you could experiment with different product categories altogether. Just make sure that you're not spreading yourself too thin. It's essential to understand the products you're selling deeply. Otherwise, you run the risk of losing credibility with your customers.
Think outside the traditional eCommerce platform
Consumers are becoming more and more comfortable making purchases online. Many people now prefer to shop this way rather than in-store. This shift presents a unique opportunity for businesses to expand their reach by selling through nontraditional eCommerce platforms.
One way to do this is by setting up an eCommerce storefront on social media sites like Facebook or Instagram. These platforms have billions of active users, which gives you a vast potential customer base to tap into. If you're unsure how to start, there are many resources you can find online on setting up a social media storefront. Another option is to sell through marketplaces like Amazon or eBay. These sites are incredibly popular with online shoppers and can help you reach a new audience.
Either way, don't be afraid to think outside the box when selling online. Many options are available, so explore as many as possible to find the best fit for your business.
Streamline your shipping strategy
Of course, the actual process of shipping your products is just as important as selling them. Many shoppers abandon their online carts because of high shipping costs. So, if you want to expand your eCommerce business, you must have a streamlined shipping strategy.
The Philippines is one of the top eCommerce markets in South East Asia. And to better serve this market, many businesses have started using shipping service providers. These companies offer an end-to-end solution for shipping packages, from pick-up to delivery. This strategy makes courier delivery to the Philippines easy and convenient for businesses to get their products to their customers.
Aside from that, it would help if you also offered different shipping options to your customers. Standard shipping is excellent for those who don't mind waiting a few days to purchase. But, if you want to attract customers looking for a faster delivery option, you could offer express shipping. With this method, customers can receive their products in just a few days.
No matter what shipping option you choose, make sure it's affordable and efficient. Otherwise, you'll end up losing customers and sales.
Use data to your advantage
Data is one of your most valuable assets when expanding your eCommerce business. It can help you understand your customers better and make more informed decisions about your product offerings.
One way to use data to your advantage is by tracking the number of visitors to your website. This information can help you understand how people find your site and what interests them. You can then use this data to improve your marketing and advertising efforts. Another way to use data is by tracking customer behavior on your site. This information can help you understand what people are looking for and how they interact with your products.
By understanding your customers better, you can make changes to your site that will improve the shopping experience and increase sales.