Finding the right control panel to manage your website can seem like a chore at times, and there are certainly many options to choose from. These days most people regard cPanel as being far better than Plesk for a myriad of reasons. While it's true that Plesk is also a popular control panel, it simply doesn't have as much to offer. If you want your online business to be as successful as possible, it will be necessary for you to learn why cPanel is the better option overall.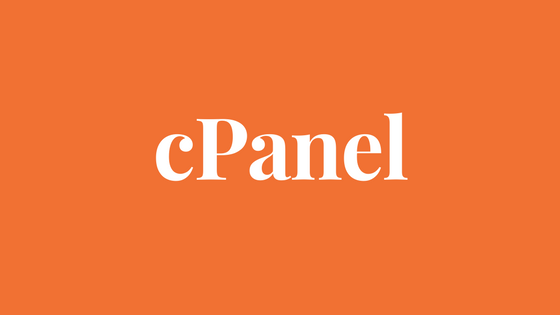 Benefits of cPanel
Better User Interface
The user interface that cPanel offers may be a little simplistic, but it's extremely user-friendly and practical. Plesk's interface is overly complicated and takes a lot longer to get familiar with, but it's ultimately just unnecessary and annoying. You will quickly discover that cPanel has the cleaner design, and it just looks so much better. The user interface of the control panel you choose will definitely matter, so you will need to keep this in mind.
Recommended: 7 Best Blog Editing Tips To Attract Readers
It's cheaper
The cost of cPanel is far lower than Plesk, so you will be able to save a decent amount of money while getting exactly what you need. You'll find that while cPanel costs about £35 per month, while Plesk charges around £40 each month. If you are trying to save as much money as possible like most entrepreneurs on the web, the £5 in savings is quite significant. With cPanel you end up spending less and getting more, which is what everyone wants at the end of the day.
Migration made easy
Migrating to cPanel from another control panel is much easier and more convenient than going to Plesk. Many people have experienced nightmarish scenarios when trying to migrate their websites from one server to another, but you won't have to worry about this at all if you are going to cPanel. This particular control panel is designed for easy migration. When you need to go to another server, cPanel will have you covered. It offers a ton more migration services than Plesk, so you can be sure that you won't experience any issues here.
Recommended: 3DS Emulator Download
More features and tools
It won't take you very long to realize just how many more useful tools and features cPanel offers over Plesk. When you are looking for a control panel that you can get your money's worth from, it is definitely important to take this into consideration. While both of these control panels may offer the same bone basic features, there are a ton of extras that you will get with cPanel but not Plesk. You just have to ask yourself how much this really matters, but it's quite important to most people. This is the primary reason many hosts prefer cPanel over Plesk.
More advanced Security
Security is one of the most important things to consider when you are trying to choose the right control panel for your site. The fact is that cPanel has quite a reputation for its assortment of advanced security tools, while Plesk is a bit more bare bones in this regard. Some of the security tools that you can expect to get with cPanel include password-protected directories as well as SSL certificate installation. Plesk does offer some important security features, but they aren't nearly as extensive.
Support
The level of customer service that cPanel offers is head and shoulders above what you will get with Plesk. It is extremely important to choose a control panel that you can rely on to provide you with help when you need it most. Plesk simply doesn't have the same kind of reputation for serving its customers like cPanel does. When you have some sort of critical problem that you need assistance with, you will need to know that you can it no matter what time of day or night it is. With cPanel you will know that you are in good hands and that you can get help right away whenever you need it.
Also Read: How To Install Kodi On Roku Without Jailbreak
Final Thoughts
These days many people are making the switch from Plesk to cPanel, simply because it is the better choice overall. There are some superficially attractive things about Plesk, but it's ultimately an inferior control panel that doesn't have nearly as much to offer in the way of features, support, security and just about everything else. It is important that you select a control panel that you can make good use on a daily basis. In the end you will find that cPanel is the far better choice.