SEO is very hard to do if you don't have the right SEO tools in place. In order to see if what you're doing is working, there is a lot of researching, tracking, and feedback that goes into that process. Without the right tools, you will most likely be missing out on huge opportunities that can change the face of your business. SEO is a precise science and with that comes the need to measure your efforts and ave something to compete against.
Let's dive into 6 best SEO tools that every digital marketer needs.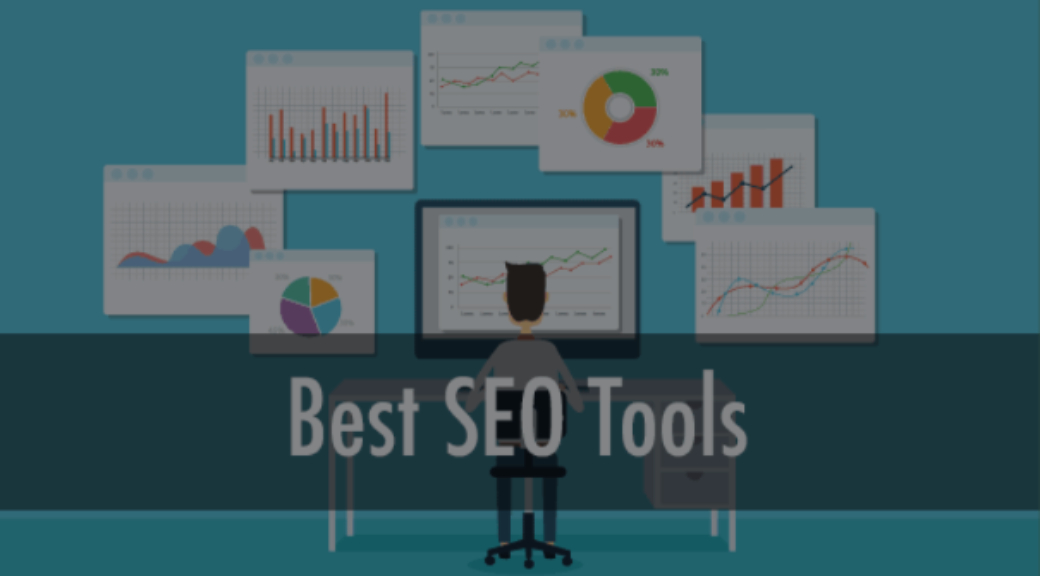 Best SEO Tools
Google Analytics
You can't talk about digital marketing tools without mentioning the holy grail of them all: Google Analytics. Google Analytics is one of the most popular tools out there and with good reason. It's a free tool offered by Google that allows you to track all of your efforts to the most granular details. It tells you where you're getting your traffic from, what device that traffic is on, your bounce rate, your conversion rate, the traffic source and much more depending on how you customize it. Learn GA is a task in itself because there is so much that you can do within it.
Google/Bing Webmaster Tools
This is also known as Search Console for Google and this tool is very useful for both search engines. It can provide you valuable data about your website that analytics doesn't. For one it can tell you who is linking to your website, and if the links are spammy, it provides a place for you to disavow them. The traffic data in search console is also different, it provides you the exact keyword and phrase that people are using to get to your site, and tells you the exact page that they are landing on. This is super valuable data for you as an SEO.
Lastly, you will also get crawl data on how Google is crawling and indexing your site. When something is wrong, they will send you alerts. This will prevent you from losing your rankings if there is a hack or the website is down because you will be able to address it sooner than later.
Keywords Everywhere
Keyword everywhere is a great tool that can help you do your keyword research, all without leaving the Google search engine. This tool is a Chrome extension that allows you to see keyword data for anything you search on Google, along with the related keywords. This tool can help you generate a ton of great keyword ideas and put some high opportunity topics into your content calendar. It is also great for finding random opportunities as you are doing your Google searches.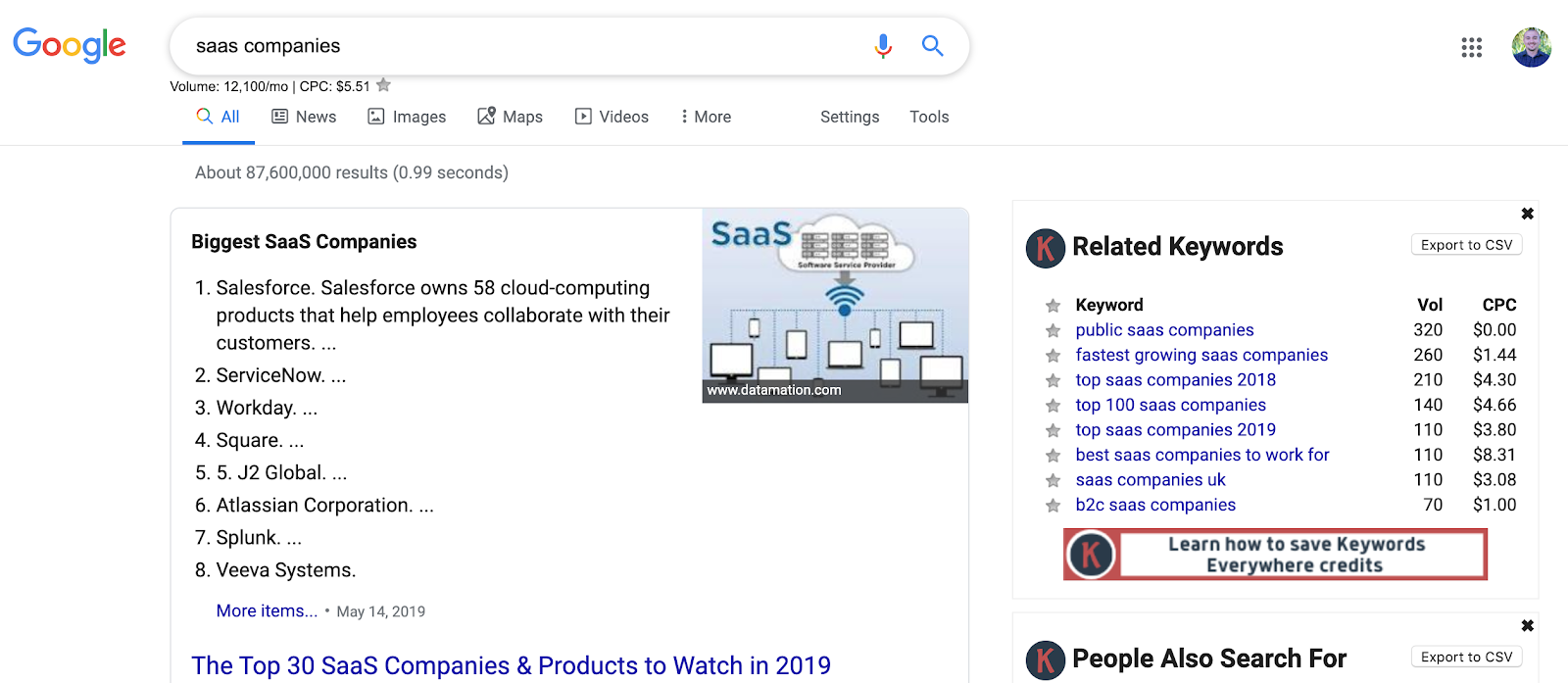 SEMRush/AHREFS
I bunched these two tools SEMRush and Ahrefs together because they are competitors and they do a lot of things similarly, at similar price ranges. These two tools are more expensive than everything on this list but are worth the money. They allow you to do everything you need to for SEO, all in one tool. Whether its research, tracking or improving your efforts if you can think of it, these tools can help you do. Arguably the best thing that they can help you accomplish is to see what your competitors are ranking for and how much traffic they are getting. This can help you piggyback off of their efforts and improve on it. If you're a one-man show then these may not be for you, however, if you are a marketing agency that manages multiple businesses, then you need to have this.
Monitor Backlinks
If you're looking for the best tracking tool for your efforts, this is it. Monitor Backlinks originally started as a tool to help you check if any bad links are coming into your site. While it still does this and alerts you of every new link you earned, it also shows you your traffic, and your keyword positions, all in one very simple and easy to use dashboard. This is one of the cleanest and simplest tools you can use and if you have clients, it's the one you want to use to represent their progress to them.
Link Prospector
If you have a bunch of content on your site, you have no hope to rank it if you don't have links pointing to your site. Link Prospector by citation labs is one of the best tools in terms of value for finding link building opportunities. It can go well hand in hand with link building software.
The Tools Work if You Do
At the end of the day, these tools will only work if you put in the work. They work as well as their use does. Try these out and see which one of these you fancy the most and which ones take your game to the next level.