Summer is coming, and we all want to look great in it, right? Then it's shopping time! Here we share five best online stores trending this season so that you get the best deals for clothing, accessories, and shoes to shine. Make purchases, track your order, and enjoy the shopping experience with e-shopping giants!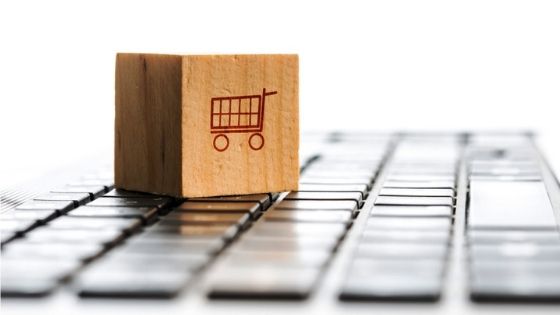 Best Online Stores to Shop This Summer
Yoox
Yoox traditionally tops the lists of best places to shop online because of its long-standing reputation, a mind-cracking assortment of luxury brands, and its superb user-friendly interface. The best about it is that the website offers massive luxury brand discounts, a huge number of filters, and a long designer index. Every shopper will find a beautiful item for any budget and style; it's simply impossible to leave without a full cart! Moreover, this merchant offers a solid international shipping tracking service, which makes the process of expecting the purchase comfortable.
Farfetch
This website is in the list of top online stores for a reason; it offers a great variety of brands and items and makes the process of shopping a pure delight. Farfetch may give any experience you are wishing to get – either high-end shopping for exclusive, premium-priced luxury items or the discovery of new, unknown designers with a unique style and approach. It's all available at Farfetch, the best shopping platform for buyers with sophisticated tastes.
COS
The online store owned by H&M, COS (spelled out as 'collection of style') is another must-visit e-shop. It's worth the attention of new and experienced shoppers for two reasons: first, it's new, which means that it is very good (as they all are at the start!). Second, it offers a unique combination of affordable pricing and elegant, aesthetic designs with a focus on durability and sustainability. A killer combination, isn't it?
Forever 21
When we speak about places to shop, it's impossible not to mention Forever 21, the long-standing leader among e-shopping giants. This online shop with a truly global coverage offers moderate prices and a huge assortment of products for the entire family. Besides being generally affordable, Forever 21 also gives everyday hot deals, making it easy to get a fantastic dress for as little as $15 or shop for accessories with around $6-7 in your pocket.
ASOS
ASOS, the last but not the least member of the good online stores list, is another affordable and globally popular shopping destination. Its twist is in the fast fashion products and a broad range of merchandise ranging from menswear and womenswear to accessories and beauty products. Moreover, it's the top pick of sustainable shoppers who care about the environment and ecology as it promises ethical product sourcing and partners only with vendors following the same ethical standards.
And While Your Purchases Are On the Way…
Don't forget about tracking! To rest assured that your shipment is safe and sound, moving into your hands, use the postal service tracking option at Pkge.net. This platform provides a global track and trace service, so you can find out the location of all your shipments in real time; all you need to do is follow a simple registration procedure and fill in the tracking number.
Related Post: