Kodi which is earlier known as XBMC is unarguably one of the best open source, free media platforms that work with many devices and used for streaming TV shows, music, record live TV, and movies. One can customize Kodi (XMBC themes) by using best Kodi skins OR themes of 2019. The software permit you to watch your favorite movies, serials, and other video content anytime from anywhere without the subscription.
In today's article, we will discuss how to enhance your favorite media player's look with the help various freely available top Kodi skins. But before that let me show you first how to change Kodi skins and after that, we will move on the best free Kodi skin available.
Recommended: SB Game Hacker APK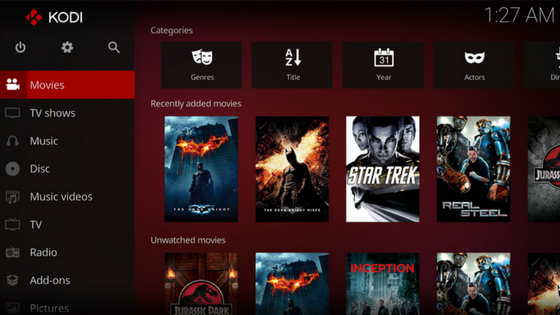 Way to Change Best Kodi Skins
When you first time installs Kodi, the default skin is Confluence. This skin also falls on the list of one of the best themes. But still, you want to change the default skin then follow the simple step given below and change it!
Open Kodi>> System >> Settings >> Appearance >>Skins >>Get more.
Best Kodi Skins 2019
So now you are aware of the process of changing Kodi skins. It's time to discuss some of the best skin for Kodi for you to enhance the experience that will give you total new look to enjoy all media. Here we also discuss Kodi skins for Android, too.
Recommended: XmodGames APK Download
#1. Aeon Nox
The author of Aeon Nox is BigNoid. It is one of most recommended Skin for Kodi after the default Confluence skin. It works great with all the devices since it is lightweight and doesn't hang up the system. It is a unique mixture of ease of customization and beauty. It has a fresh look while maintaining the classic Aeon feel.
2. Xperience 1080
The author of Xperience 1080 is Piers. It is full width (1920 x 1080) panel based skin. Its features are a horizontal home menu, custom home items, TV shows logos, etc. Partial touch support is the only drawback of it.
#3. Amber
The author of Amber is Pecinko. It is also a lightweight Kodi skin which offers various features and supports all devices and runs smoothly. It allows you customize home shelf either vertically or horizontally. Other key elements comprise a custom home shelf, custom home menu, and add a custom background.
#4. Mimic
The author of Mimic is bryanbrazil. This custom Kodi skins is rich skin feature with touches of Aeon Nox and ReFocus. It has a detailed and precise way and works excellently on all devices. It is available in different colors that allow users to customize home items. Additional features include extra fanart, touch support, and TV shows logos.
#5. Black Glass Nova
The author of Back Glass Nova is Tgx. It a simple to use skin and owns a lot of traits and customization possibilities. Some of its key features are – Artwork downloader, customize home items, clear art and clear logo, skin widgets, etc. It seems best on full HD TV screens.
#6. Eminence
The author of Eminence is jurialmunkey. This OSMC skins is sleek in look and works pretty fast. Although it doesn't have a lot of features, yet it covers up entirely with its feel and looks. If you are looking for fewer customization options and a smooth experience, you must choose this skin.
#7. ReFocus
The author of ReFocus is Jeroen. This skin beautifully designed with highlight rich skin and lot of customization options. It permits users to customize home items. It also has artwork downloader, skin widgets, touch support, etc.
#8. Nebula
The author of Nebula is again Tgx. It is a simple though the rich skin. It works well with HD TV screen and also gives lots of customization options. It gives Extra fanart. Live TV/PVR, custom home items, touch support, etc. It may not be best regarding design but gets the work done most efficiently.
#9. Transparency
The author of Transparency is ronie. It is well famous due to its fanart skin. Some of its highlighted features are TV shows logos, custom home items, vertical home menu, etc. It is also known for its ease of use.
#10. Ace
The author of Ace is MarcosQui. This skin is a lightweight yet rich feature skin. It gives lots of customization options and has almost every feature that one can imagine except support Live TV/PVR. It is the only drawback but other than that; it's a superb skin.
SUMMARY:
It is all about the best Kodi skins for 2019 and best Kodi skin for Android phone. We hope you find according to your choice from this list. For asking any doubts, queries, and questions, use the comment section. Like it, share it and love it. Thank you for reading!
Related Post: