Best iPhone Power Banks
When you are out on a trip one of the primary concern is charging your phone because it connects you to your loved ones. Apparently, you will not find charging point everywhere for your iPhone device. This is the reason best iPhone power bank portable charger is so important these days if you are traveling. These days phones are coming with new features and with a fast operating system. But when we consider battery, these phones become less powerful. So to keep your phone running you need a power bank charger. In today's era, it is a hard task to select the best power bank because there are so many power bank chargers available in the market. So we decided to list the best portable power banks for iPhone in this article because we feel your pain.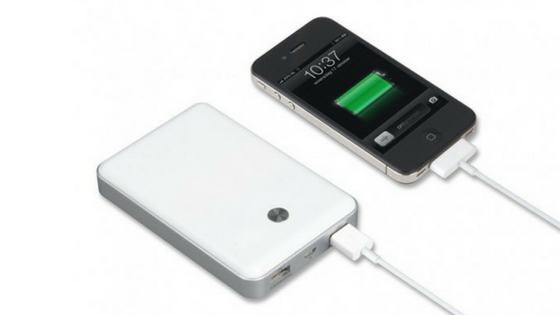 Below is the list of best iPhone portable chargers
KMASHI
Anker Astro E3
RAVPower
EC Technology
Anker Astro E1
Let's have a look at the detailed information of the above listed portable chargers for iPhone.
Best iPhone Power Banks April 2017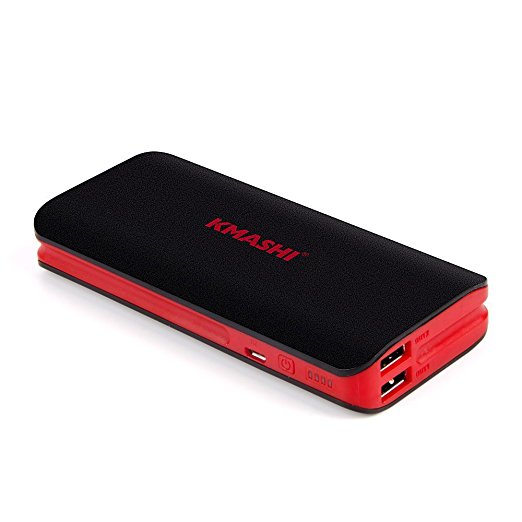 Kamashi iPhone power bank charger has a 10,000 mAH battery which can charge your iPhone up to six times without charging. If your usage is high, you can use this power bank for 2 to 4 days easily or even a week, which totally depends on your usage. The battery of iPhone lasts hardly for a day, so this power bank can help you when you are out for a meeting or traveling.
The size of Kmashi is littler smaller than iPhone 6. So you can easily keep this in your pocket. This power bank comes with 2 USB ports which help you to charge two iPhones simultaneously. You can share this useful device with your partner or family while enjoying a holiday where you don't find a single power port for a whole day. The best part of this portable charger is that it comes with a power button, so you can save the battery when not in use. This device also comes with short circuit protection. There is a LED indicator in this device which notifies you when it is fully charged.
Some other iPhone power bank to buy
KMASHI 20000mah Quick Charge Power Bank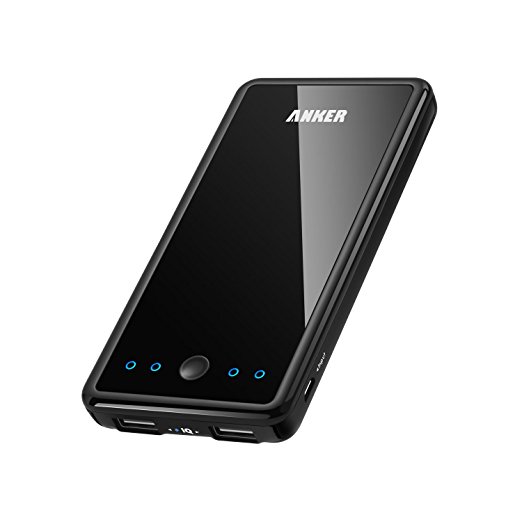 Anker is a big brand when it comes to power bank chargers. Because this company is best in making portable chargers. According to me, Anker Astro E3 is one of the best portable chargers so far. It has a size of around 5inches X 2.5 inches, which is a bit larger. But it is easy to carry. It has a battery power of 10,000 mAh which can charge your iPhone for around five times. This sturdy product comes with LED power meter which indicates the battery life. You can easily get to know when it is fully charged. What I like the most in this power bank is, it comes with a travel pouch, which protects this from scratches. Astro E3 comes with replacement warranty of 18 months. So if you ever feel any issues in using this product, contact Anker they will send you a new one!
Some Other iPhone Portable charger
Anker Astro E3 10000mAh Portable Charger
Anker Astro E7 26800mAh Power Bank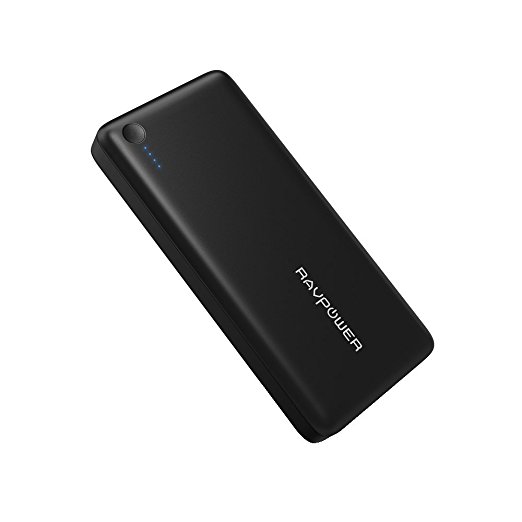 If you are an extensive iPhone user and you want your iPhone to be charged up all the time, then RAVPower is the best choice for you. There are so many features in this power bank. First and most important is the battery capacity which is 16,750 mAh which helps you to charge your iPhone for around eight times in a row. Second, the best feature is it comes with 2 USB ports so you can charge two devices at the same time. This device also comes with a LED indicator to let you know about the battery status. Another appealing feature is, it has the surge and short circuit protection. So you do not need to worry about anything. If you are going to a holiday or you want to keep your iPhone up for around a week, then you should choose this power bank.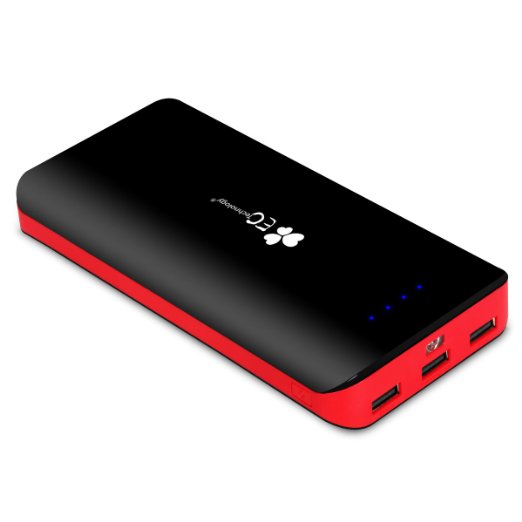 According to me, this is a family portable charger. I am saying this just because of its battery capacity of 22,400 mAh, which is a WOW factor of this device. You can easily charge your single iPhone for around 12 times. If you are going for a long holiday and you are not sure that you will have power point there, then you must pick this device to keep connected with your family back at your home. Another wow factor that comes with this device is, it has 3 USB ports so that you can charge up to three devices at the same time, and you do not need to worry about the power loss. You can impress a girl by sharing this power bank. This sounds cool!!. It is bit larger than Anker Astro E3. The dimensions are 6 inches by 2 inches which are almost a size of the chocolate bar. But you can carry this in your pocket. If you need to charge your phone a lot of times, then you should buy this Power Giant.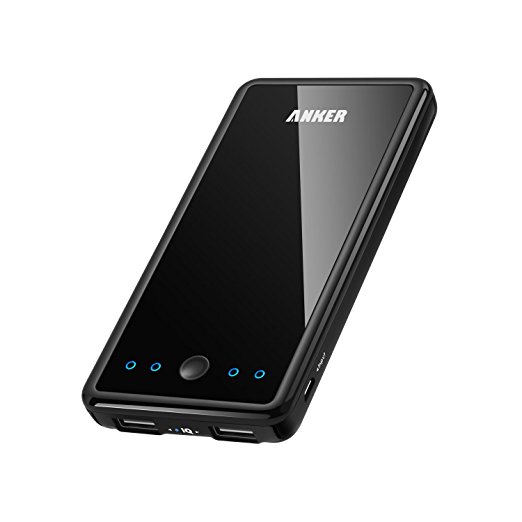 One of the Another compelling product by Anker. Now, what should I say? Because you already know they make best devices. When compare to Anker Astro E3, it has some fewer features. But it is a handy product. It has the battery capacity of 2,500 mAh which is little less but sufficient to charge your iPhone for around 2 to 3 times. The size of this device is 4 inches by 2 inches so that you can keep your iPhone and Astro E1 in the same pocket. If you are looking for an easy to carry portable charger which could charge your phone twice, then this is the best product for you. People like me who forget to charge their phone even if sitting at home use this charger when leaving for office in the morning.
In the above article, I have listed all the best iPhone power banks that I think are best for regular use. My favorite from all of them is Anker Astro E3 which I am using from around a year without any issue. So it totally up to you which power bank you want to pick from the above list. If in case I have missed adding, which you think is worth mentioning then do share with us using the comments below.
Also check Product