Weebly is a comprehensive platform that allows everyone to launch and grow their online business with powerful e-commerce features, beautiful curated website templates and integrated marketing tools.
This San Francisco based platform has more than 40 million entrepreneurs across the globe that use Weebly to grow their business, customer base and fuel their sales by marketing and showcasing their products using the advanced Weebly tools and applications.
Weebly gives everyone the freedom to develop a high-quality website or web store that works amazingly across any device, mobile or desktop.
It is consistently the highest rated website building mobile application in the App Store and Google Play.
Weebly features an App center where it provides you with apps that can make your website and business more powerful.
Recommended: Squarespace Vs. WordPress: Which One's The Better Choice?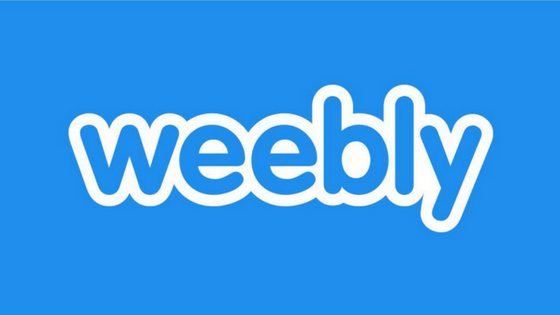 Featured Apps to make your website more powerful
Apps to Spike Sales
The apps here in this category, help you to set up sales channels, get customer reviews and manage the campaigns.
Checkout Boost, Boost Sales, Sales Pop, Promo Bar, and Store Metrics are some apps for the apps featured to spike sales by Weebly.
Ultimate goal: More sales, more profit
Apps to boost traffic
The apps here in this category, help you to improve your search ranking and get more visitors.
Stats & Marketing, Site Booster, Traffic Booster, MarketGoo, and BoostSuite are some apps among the apps featured to boost traffic by Weebly.
Ultimate goal: High search ranking, more traffic
The apps here in this category, help you to get social and attract traffic with the active social media presence.
Social Sharing, Social Media Grid, Social Feed, Social Media Stream, and free Instagram followers Bots are few apps among the apps featured to become a social media machine by Weebly.
Ultimate goal: Active web presence, more traffic, more sales.
Apart from just providing the apps to spike sales, boost traffic and getting social, the Weebly also offers you some advanced and smart marketing tools to grow your business.
Smart and Advanced Marketing tools to grow your business
Emails
Connect and interact with your customers using customizable email templates like welcome email or abandoned cart.
Facebook Ads
Weebly platform allows you to create Facebook ads to build brand awareness and drive traffic to your website.
SEO & Site Stats
Weebly optimizes your site for SEO to help search engines find you.
The Weebly's analytical tools help you track your performance.
Shipping
The shipping tool makes sending products domestically or internationally simple and easier.
Get real-time dynamic shipping rates by carrier, weight, address, and quantity.
Inventory
With advanced inventory management tools manage growing business by tracking inventory and supply easily such as bulk import and export.
Coupons and Gift Cards
Attract traffic through custom coupons and gift cards.
Weebly offers you a tool called coupon builder to create coupons in order to increase sales.
Product Search and Badges
With Product Search, help your visitors find the items they are looking for without any hassle and with badges make the products stand out for sale items or when the items are only a few left.
Customer Reviews
Featuring customer reviews will help learn more about the product and increase interest in them.
Checkout
Accept Payments using different payment gateways like Square, Stripe, or PayPal.
Integrate Subbly with Weebly to create subscriptions for Weebly recurring payments.
Use the automatic tax calculator and fully-integrated shopping cart.
Bottom Line
Weebly gives you the freedom to work wherever and whenever through its 5-star rated app for Android and iOS that will allow you to launch and edit a website as well as enables analyzing your business with the same ease as on the website.
Weebly app provides you the freedom and comfort to work from anywhere so that you can enjoy working on your online store while relaxing at a café or anywhere in your comfort space.
Make the most out of the advanced add-ons, features, tools, and app which are featured by Weebly to grow your business and make it powerful.