Automation allows companies to focus on running their business rather than wasting time with manual processes. Today, most organizations have turned towards automation services to streamline their finances, invoice processing, and other management systems to save time and money. AP automation does more than just tracking payments: it minimizes the number of human errors and can significantly cut down on the time employees are required to spend tracking AP accounts. Though there are many common arguments against using AP automation due to its alleged high cost or effort, the reality is that it saves your AP staff's time by streamlining the process. An accounts payable solution will save you from late payments, offer a controlled but hands-off approach to debit payments, and allow your team to direct their time and attention elsewhere.
Recommended: How Can Your Business Benefit from a Custom CRM System?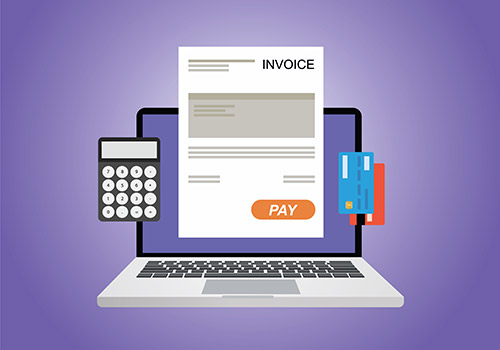 Reduces Labor Costs
Labor costs per invoice are far higher than the invoice cost standard offered by automation. Also, the level of skill and expertise of your staff comes into play: businesses would be spending more for lower-performing employees to process invoices. That is a lot to be paying per invoice, especially if your business handles dozens of invoices every week. Switching to an automated AP process can reduce that cost per invoice. That incredible reduction in labor cost can significantly lower the amount of money your business spends on accounts payable processing.
Superior Audit Trails
Automated electronic processing reduces human error by digitally verifying data within seconds and flagging payments that appear false or are missing important details. AP automation provides reporting tools for you to track payments and instantly access your AP records – you can find vendor information quickly without searching through historical paperwork.
Businesses may not realize how much time their AP team spends verifying payments or checking on their payment status. If the team tracks invoices and payments manually, the data is most likely not easily accessible. Paper records waste your employee's valuable time in tracking, filing, and searching for payment data. Paper documents can be lost, causing even more wasted time searching data and possible security issues. Electronic audit trails lead to better financial records, so you never have to be bothered about lost data and can provide supplier information quickly.
Enhances Visibility and Accessibility
Physical signatures create additional delays in payment authorization. If authorizing a payment is not a top priority for the AP staff – it is always hard to prioritize tasks throughout the day –then the invoice untouched may sit for several days. Delay in payments can lead to incurring late fees, inadequate fund fees, and can hurt relationships with suppliers.
Automated AP systems offer client portals that would allow suppliers to check on payment statuses directly and management to verify data without going through the AP chain of commands. More access leads to less wasted time and frustration. Also, the system enables digital payment authorization, which significantly cuts down the amount of time it takes to authorize and issue a payment. No more delayed payments; automated system lets you take care of the entire AP process online.
Recommended: Cloud Outliner Smart Mac Software To Outline Your Ideas
Eliminates Payment Fraud
A traditional accounts payable process can really slow your business down. Payment fraud is another key concern for most organizations. Often it is complex to get a complete view of your organization's financial situation when you need to check paperwork in filing cabinets or wait for your AP team to track down the appropriate receipts. The difficulty with this is that you might be opening yourself up to payment fraud that could go unnoticed for days, weeks, or even months.
Electronic audit trails, which automated AP system offers, can help resolve this unknown. Any team with access can rapidly run payment reports to check on the entire life-cycle of an invoice, including the payment amount, date, and reason. This data can provide details that could alert you to a mistake or even a fraud. Moreover, with check fraud on the rise, you can frequently monitor your outgoing checks to avoid fraudulent charges or account theft.
AP automation system digitally verifies invoice data and payment information, notifying you of fraud or conflicting charges immediately. You can completely eliminate the risk of an overworked accountant missing an incorrect payment, saving your business time and money.
Payment Discounts
Everyone likes to get paid on time, which is why many businesses are willing to offer benefits to customers who do so. This is usually in the form of discounts, and while none are mostly large on their own, the benefits can be crucial when added up over the course of a business year across hundreds of creditor accounts. An automated system allows payments to be made on agreed dates without fail, so there is no chance of forgetting to clear up an invoice on time – which also reduces the chances of penalties on late payments.
Better Collaboration
The collaboration between business key stakeholders, such as accounts payable, procurement, and finance, creates an environment where key data flows easily between these stakeholders. Without this, finance team can't make optimal capital decisions, procurement can't find negotiation opportunities with key suppliers, and vendors and internal stakeholders can't track invoice processing status. Also, it would be difficult to set up various approval and routing rules based on different types of invoices or supplier arrangements, such as PO-based, non-PO-based, preapproved and supplier maintenance.
Improves Performance
AP automation streamlines and significantly enhances performance by utilizing e-invoicing, online tracking, reporting, supplier networks, spend analytics, and payment services for all invoices. The latest solutions are also programmed for machine-learning, allowing the system to learn as it goes and more precisely captures data from various invoice formats. By embracing an automated system, organizations can successfully make the transformation of their accounts payable departments to overcome the challenges of manual and paper-based processes.
An advanced automated AP system like SutiAP automates your complete accounts payable processes – from invoice arrival, through information extraction, validation & verification, to the approval workflow. The solution easily integrates with your existing business systems and provides full automation, and helps for a seamless AP transformation.
Author Bio : Marrisa Levin is a marketing consultant, freelance writer at SutiAP, who regularly writes articles on Business, Finance, ERP, and Cloud/SaaS trends
Recommended Post: