In the era of the internet when the web has taken over our lives for the positive and made life easier for us, everything can be done by using the internet. Now there are many opportunities for people to get a job online and work from the vicinity and comfort of their homes.
Working from home also gives the people the freedom of working on their own time and giving the employee the comfort their home they are able to work in a less stressful environment. Work from home also brings an endless opportunity for the college students and housewives or people who want to just earn a few bucks on the side. Not only it generates some extra income but it also develops one's self discipline.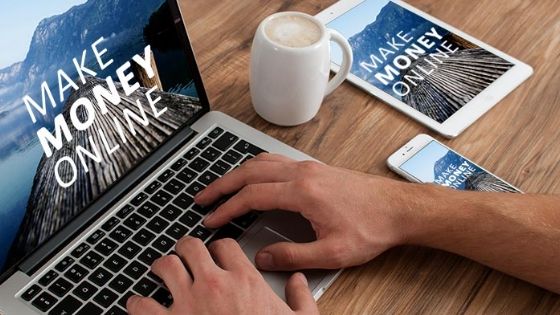 So if you are looking for ways that you can use to earn online and help your finances then you have come to the right place. So let's check out some of the jobs that you can take up while sitting in the comfort of your own home.
Recommended: How to Earn Money With StudyBay Affiliate Program?
Blogs
Writing blogs has become a very common practice and many people's primary source of income comes from blogs. If you are genuinely interested in a particular subject and have good writing skills, setting up blogs can be a piece of cake. Lifestyle blogs are also nowadays becoming popular with each passing year. So if you are an avid traveler then you can use your traveling experiences to gain a good number of visitors for your blogs.
Blogs can generally be created on topics like:
Cooking
Traveling
Lifestyle
Technology
Making Vlogs
A little different than blogs which are written content, vlogs are videos of people in their day to day lives. There are people who do travel vlogs or some people just vlogs their regular lives. Just make sure to keep your content interesting.
Vlogs are easy to set up than blogs as blogs require a domain name and host while vlogs can be easily uploaded on free video hosting websites like YouTube, etc.
Taking part in surveys
Surveys are very easy to do and require almost zero prior experience and skills. One need to just click a few times to get paid (literally!!!). Surveys are easy money and many students sign up on surveys providing a website that pay the students via Paypal or their bank account.
You can take surveys literally while doing some other chore thus saving your time and providing you with that extra cash. Surveys take at max around 10-15 minutes and once you are found eligible for a survey you would get paid after completing it.
Survey sites generally do not require you to pay any amount to them and if a site asks you to pay to beware as they can be a scam. Some of the websites that are great for surveys are:
Swagbucks
Toluna
Inbox dollars
Downloading apps
Downloading application on your mobile is another very easy and common way to earn money while sitting at your home. The only thing you require for this is an Android/iOS phone which can download apps on the go.
A lot of companies including Google itself pay you to install and run their apps – though what Google will pay will mostly be in terms of Google play store credit but other companies pay you real cash for using their apps.
Shoptracker: Shoptracker allows you to earn $3.0 instantly when you download an app and answer a few questions related to the app. You also get paid monthly to keep the app on your phone and help the company collect data about their customers.
Nielsen mobile panel: Nielsen is the company that collects the data of TV ratings and would pay you approximately $50.0 a year for installing their app.
Play games win cash
Play games on the app to win real cash which can be cashed out either after an interval of time (for example one cash out each day) or after you gained a certain amount of cash (10₹ or 50₹).
Other applications that have a fantasy sports league like Dream11 will earn you cash as much as 100,000₹ but the odds of winning such bet is very low too.
There are apps like WinZO which can help you earn some money each time you win (3₹ per win among two people).
So these are some basic ways that you can earn some side cash while sitting at your home and without even moving an inch! So what are you waiting for?? Get your hands on these and start earning.