If you are a blogger then Writing Skills play a very vital role in your success. In order to keep your reader stuck to your site, you need to grab their attention via your writing skills. To make this happen there is a lot you need to do. However, the basic aspect is the writing. Therefore, begin from the same. Here we have for you 7 Best Tips To Enhance Blog Writing Skills that will do miracles to your blog. These are as follows: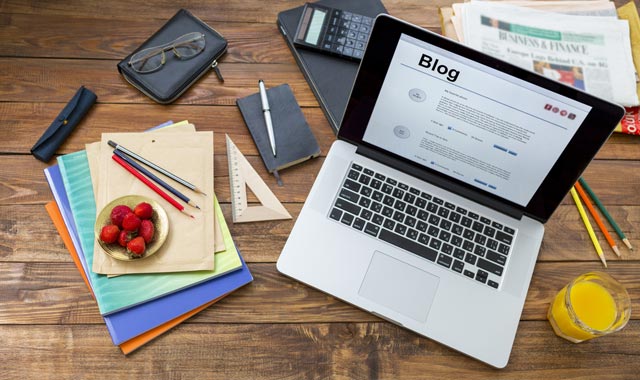 Related Post: Guest Posting Tips: 8 Tips To Getting Guest Post Published
Guide To Enhance Blog Writing Skills
#1. Proofreading
Proof read your content for three reasons. Firstly, to ensure that the content makes sense then to see that the structure of your article is suitable. Last but not least, to see that you have made no grammatical or spelling errors. This is the best way to get rid of any sort of error that you might have made.
#2. Do not publish the article as soon as you complete it
Instead of publishing your article right away, make it a draft first. Once you finish writing the task, take a break. Rejuvenate your mind. Proof read the same later with a fresh mind. Now, you can publish it as there is no to little scope of making an error.
#3. Take someone's help at proof reading
It is you who has written the article and it is difficult to find mistakes in oneself. Isn't it? So, how will you be able to find a mistake in what you have written? I guess this is a little difficult. Therefore, to ease this task you can do one thing. You can simply ask your friend or a family member who is good at language to proof read it for you. This will ensure you that there are no errors in your article. If that is not possible ask some outsider to do so.
#4. Make use of variety of words
To make your blog attractive make use of vocabulary. Use words with variety in your blog that readers can also inculcate in their day to day life. This will tempt the reader to come back to your blog not only for reading it but also with the idea if learning something new every day. Also ensure that you do not make use of adjectives or adverbs unnecessarily.
#5. Check spellings using spellchecker
Make use of the spellchecker tools to avoid spelling errors. Also, make it a point to do the same yourself. This will help you to avoid all the mistakes in case of spelling.
#6. Check grammar
You need to ensure that you have made no errors as far as grammar is concerned. Check your content, also to check the tenses that you have used. Throughout the content writing, make it a point that you do not change the tense. Do not change tense in between the sentences.
#7. Hammer the nail
Instead of beating around the bush, make it a point that you come straight to the point. It is not a fiction work that you are dealing with. You are writing content for the readers of the real world. Therefore do not give irrelevant or exaggerated information. Write precisely and up to the point. Keep it simple, keep it best. For this you can go in for reading the best content that you find at other places.
Related Post: Blogger or WordPress: Which is Best for Blogging?
All in all, these are the 7 Best Tips To Enhance Blog Writing Skills. Using these tips you will be able to grab the attention of the reader. This will help you make your visitors pay a visit to your blog again and again.
Ruchi has been writing for https://gpalabs.com/ for a long time and has created a good reputation for her informative and very well-designed blog posts.