If you're a novice in the world of blockchain technologies, figuring out how the market works can be confusing. Luckily, you can start with little knowledge and learn on the go. The best way to gain practical knowledge on cryptocurrencies is by acquiring one and playing around with it. But how do you purchase your first coin? Follow these simple steps to learn.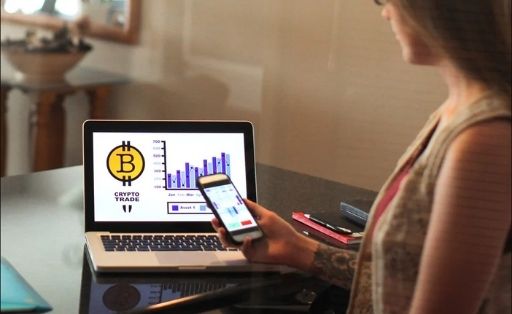 Choose a Reliable Crypto Exchange or Broker
You can buy digital currency via a broker and exchange platform that brings together crypto sellers and buyers. The platform ensures the successful exchange of currencies charging a very low transaction fee. Binance, Coinbase, and LetsExchange are some most popular digital currency exchange platforms. Here you can perform Bitcoin to Ripple exchange.
For beginner investors, the crypto exchange must support purchases with fiat currencies. You should be able to exchange US dollars for a particular amount of cryptocurrency.
Register And Open an Account
The next step after deciding on a crypto broker or exchange is the registration process. Most platforms request their users to provide an ID or driver's license to verify their accounts. Some also ask to send photos with passports to compare and confirm that the documents belong to these people. It's a mandatory step to keep scammers away from the platform.
Deposit Money to Buy Crypto
To carry out your first cryptocurrency exchange online, your bank account or credit card should have a positive balance. Besides credit cards, most crypto exchanges also support payment methods like wire transfer or PayPal. However, some platforms don't allow using the money immediately, and users should wait for a few days.
Before buying any cryptocurrency, you should consider the fact that exchange platforms have high interest rates. For example, if you want to exchange $10, you should pay 5% more.
Place the Purchase Order
Once you have opened an account and added money to it, it's time to place your first crypto purchase order. Thousands of digital currencies are available, ranging from unknown ones to the most popular Ethereum, Ripple, or Bitcoin. The good thing about cryptocurrency is that you don't have to buy a whole coin. For the starter, consider acquiring just a small fraction.
Choose a Reliable Storage
The unique thing about digital currencies is that you cannot keep them under your pillow or in your safe. They exist in the virtual environment where the likelihood of cyberattacks is pretty high. So, right for the beginning of creating an account, you should take care of its security. Here are the options where you can store your cryptocurrency.
When you buy your first crypto, it's stored on the exchange platform in a wallet. However, you can transfer your funds to a hot or cold wallet.
Hot wallets are crypto storage connected to the Internet via computers or mobile devices.
Cold wallets are the most reliable storage since they aren't connected to the Internet. They are on external devices.
Final Thoughts
To sum up, it's essential to consider that the blockchain market is highly volatile. A single tweet by authorities like Elon Musk can change the situation and currency rates in a minute. But if you have considered all the factors and decided to buy cryptocurrency anyway, follow the steps mentioned in this article to acquire one successfully.
Recommended Reading: