New restaurant owners know well they will need many things to start a successful restaurant. A unique name, financing, and the right location are all legitimate concerns. But more and more today it is also necessary to keep up with the fast-paced technological advancements that are transforming the food service industry.
The following five devices are absolutely necessary for new restaurants.
Recommended : How Can Your Business Benefit from a Custom CRM System?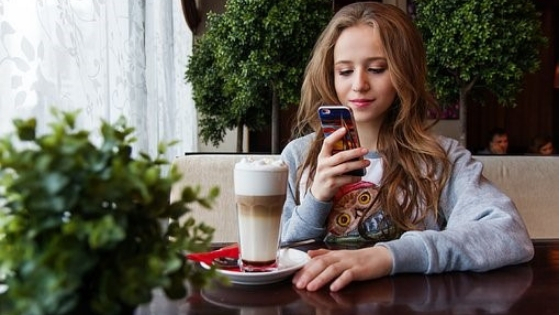 Online Ordering
Today's consumers expect the majority of their consumer activity to be available to them online. There is no exception to this rule when it comes to selecting the food they will order. Whether you offer delivery, take-out, dine-in, or all of the above, your customers will appreciate the opportunity to order their food on a computer or mobile device.
Your eatery will benefit from increased revenue, improved accuracy with orders, and the ability to better track the behavior of customers when orders are taken online. If providing online orders seem a bit overwhelming, you should consider partnering with one of the many third-party companies that offer this service.
Touchscreen Ordering
One in three owners in the food service industry cites order taking as the task most likely to be improved by technology. Many owners are addressing this issue by offering customers the chance to order from a digital menu using a touchscreen tablet that also allows for secure payment.
The tablets are often located on tabletops when customers are seated, and they can send their orders to staff members without having to wait for a waiter or waitress.
POS System
A Point of Sale is a computerized system that provides a way for owners to track cash flow, food inventory, and sales information. A successful restaurant receives a high volume of payments in both credit cards and cash. A POS system will make keeping track of these transactions much easier.
The benefits of a POS system do not stop there. Orders can be sent directly to the kitchen staff, the process of tracking and ordering inventory is simplified, and the system helps organize payroll concerns by tracking employee time.
Recommended : 5 Common Misconceptions About POS Software
Loyalty and Rewards Programs
Loyalty programs can now be accessed and tracked by customers via apps or through a website. As with other online engagement methods with customers, online rewards programs are great ways for owners to track the purchasing habits of their customers.
Customers appreciate the convenience of online loyalty programs as they no longer have to keep up with reward cards to make sure they are rewarded for customer loyalty.
Email Service Providers
An email service provider is a software from a third-party that allows owners to implement the email marketing campaigns they devise. ESPs offer simple templates for use by owners and emails can be crafted and sent to customers that keep them abreast on upcoming events with your eatery. The ESP will track and report which customers clicked on the emails you send and what section of the email was of most interest to them. This will allow you to make adjustments that will optimize your email marketing campaign.
Recommended : Best Cold Email Tips for Business Developers
The Bottom Line
There are many challenges waiting for the owners of new restaurants. Many of these concerns are well-known and have existed for quite some time. However, technological advances that have taken place relatively recently provide another list of items owners of new eateries will need.
The five items mentioned above are absolute necessities for every establishment in the foodservice industry.