In the era of the all-inclusive and all-knowing Internet, education is, in fact, a double-edged sword. On the one hand, accessibility and lack of necessity to make efforts to gain knowledge devalues the knowledge itself. On the other hand, the web provides access to the accumulated information, gives unlimited opportunities in the domain of self-education and comprehensive personality development.
Using the Internet capabilities for educational purposes brings the learning process for college students to a new evolutionary level. In addition, it allows saving time and money for students, since most educational resources are either free or partially paid. Within the framework of this article, TOP-10 resources for college students are listed, which have gained popularity and are successfully used by students regardless of their major.
Recommended: Garageband Alternative for Windows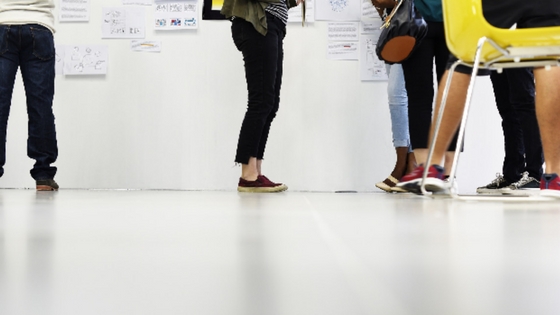 10 Helpful Resources for College Students
#1. Zamzar
Education on the Internet is associated with a need to process information in different formats. The situation when computer software does not support file format is familiar to many college students. Zamzar online converter allows you to convert more than 1200 formats of text, graphic, audio and video files without the need to download additional software to your computer.
To convert a file, it is enough to make four simple steps: select file to be converted; specify the format in which you want it to be converted; type your e-mail address for sending a processed file and click "Convert".
#2. Finereaderonline
There is a great demand among students for a resource that lets you digitize a scanned text when writing various student assignments. However, there are some difficulties associated with this process when it comes to computer typing, digitization of textbooks, manuals and other sources that would simplify the process of working with any material.
The capabilities of finereaderonline.com online service allow you to convert scans and files from a PDF format to Microsoft Word or Excel. Service is extremely simple to use: upload a scanned copy, a photo of the text or a PDF document; specify the language of text recognition; select save format; download finished documents. You can convert up to 10 pages free of charge.
While on the topic of writings, there is also a personal statement writer service, which helps students with homework assignments thus making their life easier.
#3. Tinycards
This is a platform for the effective memorization of foreign words and other information created by Duolingo developers as part of college resources. Tinycards uses a popular format for learning a foreign language by using cards that display new words with optimal intervals for learning.
Among the strengths of this software are an original design and huge amount of content from ordinary users and linguists. There is an app for Android and iOS available as well.
#4. Lumio
Lumio is a cloud storage for useful information that students might come across on the web. In the service, it is convenient to save links, quotes, images, articles, and create a list of educational websites for students. It also allows you to annotate a web page. There is an extension for Chrome browser and an application for smartphone operating systems.
#5. CC Search
This search engine looks for images available for free (those that you can use legally). CC Search is a project of Creative Commons organization that promotes the legitimate distribution of creative products. This service allows students to filter search results by license type, creator, name, tags and other parameters, which is very convenient.
#6. Zenkit
Zenkit is one of the best alternatives to project management service named Trello recommended by many educational websites for high school students, which is also based on Kanban method. In addition to presenting tasks in form of card sets, Zenkit supports calendar, automatic lists and tables. There is an app for iOS and Android, which enables you to stay mobile.
#7. Vectr
This is a free vector graphics editor, which is suitable for creating simple icons and logos, and complex illustrations. An important feature of Vectr is that it allows students to collaborate on their homework assignments. You can send a group link to the group mates and edit it together. There is a desktop version of Windows, macOS and even Linux.
#8. Logojoy
This is another web resource that will come in hand to college students majoring in graphic design. Logojoy is an original graphic editor designed to create logos. The major feature of this student's tool is that graphics are not drowned by a student but by the artificial intelligence. The user only needs to enter several parameters of the future masterpiece; the rest will be done by Logojoy.
#9. PDF.io
It is a free, easy-to-use, and well-designed set of tools for working with PDF-files, which many university students are in need of. With its help, you can compress, share, and remove protection from documents. You also get to convert school documents to other formats and more.
#10. Livemocha
Lastly, we would like to mention another language learning resource that may be useful for youngsters. Fluent knowledge of a foreign language today is a necessary condition for the comfortable existence of each individual in society. Learning a foreign language opens up new communicative opportunities and increases the value of a student in the labor market.
The livemocha.com resource for learning foreign languages is one of the most popular and well-known resources in the world. It is a community of enthusiasts that unites foreign language speakers (including teachers and linguists) and those who seek to master a new language.
Members of the community help each other to deepen their knowledge in a variety of ways: in addition to language practice in the format of video or audio chat, you can leave your comments to practical exercises, or independently build mini-lessons, exchange text messages and more. All this allows gaining the needed amount of interaction with a foreign language thus enabling you to learn it as fast as possible.
All the above educational college resources occupy the leading positions in the educational domain since they are easy to use and contribute to a significant simplification of the educational process. We also recommend you check out this article, if you are looking for a way to get better at writing.
Crystal Roman bio:

Crystal is an international blogger and a freelance writer born and raised in Toronto. She writes useful tips and guides for people interested in self-development and willing to make their college life a little bit easier. If you need some writing services, make sure to check out EduBirdie Instagram.