How to Protect PDF Files in a PDF Reader
PDF reader are used all around the globe, and reports indicate that their use is more common in the business world due to the benefits they have to offer to the corporate sector.
When you think of PDF readers, they basically appear to be software that are used to read PDF files with enhanced abilities. That's actually the right definition for a PDF reader. They let you enjoy PDF files with different settings, however this is not the only benefit of PDF readers as today's PDF readers are very smart and let you do a lot more than just read documents.
Consider Soda Online, the tool offers you a number of options that allow you to do a lot more with your files, including adding security to documents. This is a very important factor to consider since security is important, especially when it comes to confidential documents.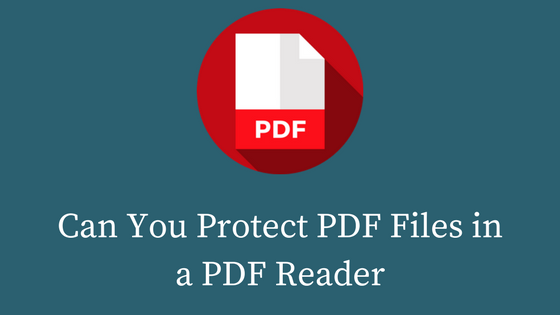 One major reason why PDF documents are so popular is due to the ability to make them secure with the help of PDF readers.
Many organizations prefer working on PDF file formats on PDF readers only due to the security since there is no risk of your information reaching unsafe hands, even if a file is stolen.
Let's find out more about the kind of security PDF readers have to offer:
Password Protect
Most PDF readers let you protect your files by applying a password on them. It's like putting on a lock on the file and having the key to yourself which is secured in your brain in the form of a password. However, many people often forget the password that they chose which is why it is important that you select a password which you can remember easily and is also hard to guess by others.
This way, even if someone is able to get access to the file, the person will not be able to see the content without having the password.
Restrict Rights Of Accessing, Editing And Sharing A PDF File
PDF readers also let you decide who can view, edit or share specific files. Adobe Reader is one of the PDF readers that let you avail this option, but the option is not exclusive to Adobe Reader as many other readers offer this facility as well.
PDF readers are reliable when it comes to security because they can provide the type of security you want such as restricting someone to preview a file but not edit it, or edit a file but not have the right to share it.
This is important when you want to share information with others, but you do not want them to be able to make changes to the file.
Conclusion
PDF reader are safe to use because they provide many security options to protect important PDF files. Make sure to pick one that is reliable and easy to use so that you have no issues.
Related Post: