Enlarging business faster is not that easy thing, especially after the pandemic COVID-19. It is not a time to make a mistake; instead, you have to learn from others' mistakes and never repeat the same. Still, most people do not know that entrepreneurship and startups are different terms. Start-ups are the prototypes of new business tycoons, while an enterprise is a solo business that is not registered, just like a grocery shop in your area. Following are some strategies for growing your new startup faster and effectively;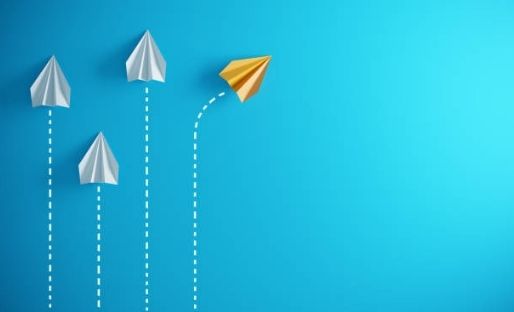 What Are The Strategies/Approaches For Growing New Business Startups?
You may know how to behave with employees, how to control their activities, how to analyze their performance etc., but only a few of you might be aware of the strategies that must be implemented at the initial stage of the business. Following is the handbook for a startup that the founder should be familiar with before starting a business;
Develop Business Plan
Whether you are expanding your ongoing business or thinking about starting a new one, a business plan is essential in both situations because it provides direction to your dream. It provides insights related to the market, competitors, potential customers, future financial needs, etc. It is used to achieve both short and longer-term business plans. Make sure that your business plan should give you the answer to the following questions;
Who are your rivals?
Who are your potential customers?
What are the strategies to reach the end-users?
Is your business ready for an unpredictable situation or not? Etc
Above are the strategic questions that help your new startups to grow effectively.
Business Expansion In Other Location
You will get entry into a new market and location where you will get the customers who have a different mindset. You have to analyze their needs and want to attract them. Multiple locations show the goodwill of the business. See if you have a business in location A, and now you will start a business in location B; it is also called a new startup, and you need to count one again separately for the new location.
Use The Rule Of Diversity
Did you know the concept of diversity? Let me clear it first. Diversity means an organization has a wide range of employees who have different mindsets, ages, religions, ethnicity, cultural background, etc., which is ultimately beneficial for the company. Here, diversity means widening the range of products. It will give your customer an option to choose from, and also beneficial for the business because a wide range attracts more customers.
Be Tech-savvy
As we know, technology has become a crucial part of the business in a paperless era, that we can not keep it away from our business environment. Managing the employees in a business is a core duty of the human resource department. They are using technology to manage employees' activity, workforce attendance, employees' performance management, their leaves, their salary calculation, etc. It is not mandatory to implement all the updated technology at the initial stage of the business, but it is advisable to implement necessary automated tools that control staff and their activity in the working premises. Technological revolution also helps the marketing department and sales department to enhance the business overseas.
Analyze Competition and Study Competitors
At the initial stage of the business, studying the rivals and competitors is essential to make a strategy accordingly. The following is the process of conducting an actionable rival analysis;
First of all, you have to identify the competitors of your business.
After identifying the competitors, you need to study their website.
The next step is to identify their market positions. You can not compare your firm with the business tycoons, but you need to compare it with SMEs.
After that, you have to prepare an effective report of the information you gathered and select a competitive strategy to promote your product.
The next step is to analyze the effectiveness of the advertisement on the potential customers and make changes accordingly.
The last step is to wait for a blast!
Use Online Promotion
Online offerings are becoming a vital part of professional marketing in a modernized organization. You can use social media like Facebook, Instagram, Twitter, etc., to remind your potential and existing customers about the product. You can promote your business through SEO (Search Engine Optimization), PPC (Pay Per Click), ORM (Online Reputation Management), etc.
Build Strong Team
A teamwork environment attracts employees' loyalty. Strong team building is beneficial for an organization because it improves employees' performance, enhances self-motivation, encourages collaboration, builds trust and loyalty between both employees and employers, etc. All these tactics are essential to growing the profitability of the business. That is why at the initial stage of the business, building a strong and loyal team is crucial to boost the startups.
Think Out Of The Box
New founders do not stay in the box, they must have to think out of the box, or we can say they must have to think differently to grow the business. Thinking differently means thinking about new ideas, building new strategies to boost employees' performance, creating a healthy plan to beat the competitors, etc. A flexible founder is able to solve any problem creatively, never resist to change, try to build a strong team, help their interiors to grow, etc., to enhance the business.
Conclusion
Making money is a challenging task in a highly competitive market. Whether you are doing the job or think about starting a new business, you will find competition everywhere. Startups are the initial stage of the business founded by one or more founders/co-founders to provide products or services to the end-users. You can consider founders as an entrepreneur. At the initial stage of expanding the business, you must be aware of the above-mentioned strategies that will help you to grow the business.