Every business requires professionals with efficient communication and critical-thinking abilities. Organizations seek professionals who can promote healthy workplace cultures, devise strategies, and combat everyday challenges with creative problem-solving skills. An education in liberal studies plays a pivotal role in shaping corporate leaders capable of channeling innovation and creativity.
Interestingly, a liberal arts education helps professionals thrive and grow in many industries and professional settings. Liberal Studies graduates excel in countless fields and emerge as influential contributors and experts. These professionals work in marketing, advertising, public relations, NGOs, media, academia, and governmental agencies.
Are you exploring the industries that offer lucrative opportunities for Liberal Studies graduates? Keep reading to explore several rewarding career paths that you can pursue.
Recommended: Tips for Other Country Students to get Scholarship in USA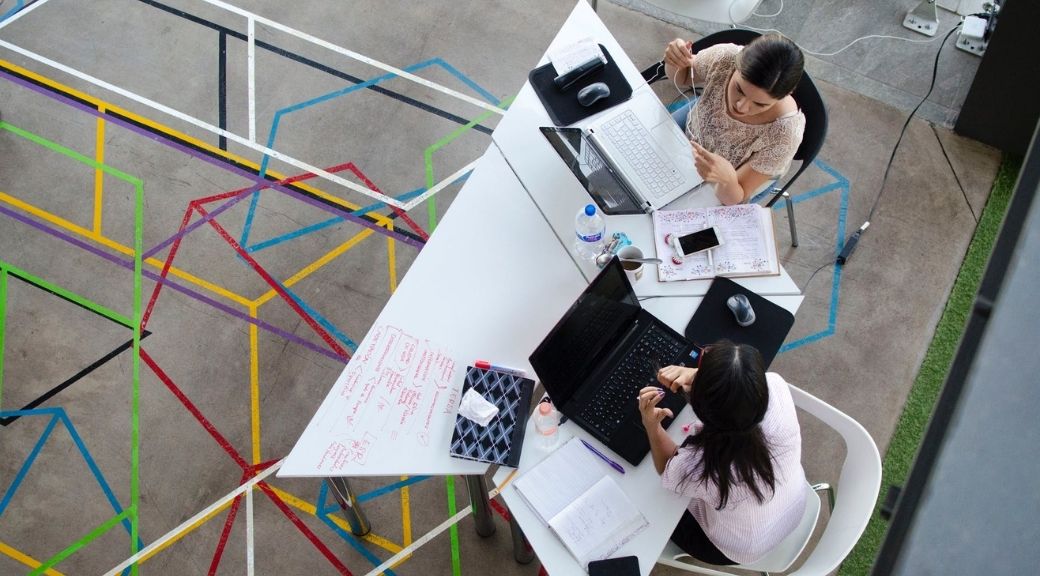 1. PUBLIC RELATIONS
A billion-dollar industry, public relations opens up numerous lucrative career choices for Liberal Studies graduates. It is an industry that revolves around building and managing a unique and appealing brand image for individuals and organizations. Each business has its own unique PR needs, and graduates can work in in-house departments or PR agencies.
Liberal Studies graduates bring in a dynamic profile of creativity, coordination, communication, and problem-solving abilities. They help organizations efficiently target their audiences and cultivate a brand image that commands respect and integrity. An academic background in Liberal Studies allows professionals to influence consumer perceptions and utilize media tools creatively effectively.
If you're already working in PR, pursuing a Liberal Studies education can expand your knowledge pool and open up new opportunities. Consider enrolling in an online liberal studies degree program as a first step towards a thriving career. Online studies can save you time to participate in extracurricular activities and add to your profile significantly. Businesses are more likely to retain and promote employees who focus on academic and professional development. You can also go on start your PR agency by cultivating diverse and specialized expertise.
2. MARKETING & ADVERTISING
Liberal Studies students can explore an abundance of lucrative positions in the corporate sector. Advertising is a multi-billion dollar industry, and there's a growing demand for Liberal Arts graduates. While large corporations have their in-house advertising departments, graduates can also work with advertising firms.
Advertising promises a rewarding and lucrative career and allows Liberal Studies graduates to tap into their full potential. It is a career path that is highly relevant to their education, creativity, and practical communication skills. Graduates can work with Fortune 500 companies, noteworthy advertisers, nonprofits, and even political figures. They can carve out a rewarding career branding businesses and selling products, campaigning political issues, or cultivating distinctive brand identities.
The advertising industry opens up an abundance of career paths and choices. Graduates can work closely with brands and improve their relationships with consumers, vendors, associations, and other stakeholders. Professionals can also focus on products and services and design campaigns to influence consumer preferences and buying decisions.
3. NONPROFIT ORGANIZATIONS
Many Liberal Studies graduates seek rewarding careers that promote public interaction and allow them to give back to their communities. The nonprofit sector is ripe with opportunities for professionals with masterful problem-solving skills and efficient communication abilities. Nonprofits work to promote a wide array of missions, such as scientific discovery, religious and charitable causes, health awareness, and more.
Many nonprofits focus on sports, arts and culture, literary pursuits, public safety, and educational purposes. It is vital to find your true calling and work with an organization that aligns with your ethical and moral ideals. For instance, if you feel strongly about animal cruelty or child abuse, you can explore positions in organizations advocating these issues.
With a Liberal Studies background, graduates can help nonprofits build an image, collect donations, and raise awareness. They can design immersive and inspiring campaigns, increase communication and networking, and devise strategies to expand and innovate core activities.
4. EDUCATION & ACADEMIA
There is a growing demand for Liberal Studies courses and degrees. Experienced, dedicated, and competent educators are always a need, and academia offers job security, stability, and flexibility.
With a career in academia, you can explore lucrative teaching positions. You can also pursue a doctoral degree alongside your teaching career and contribute to your field with research. Many Liberal Arts graduates gravitate towards research and producing fictional and non-fictional works. It is essential to explore networking opportunities from universities, literary associations, and industry seminars.
Aspirants must try to build strong relationships with university board chairs, recruiters, advisors, and professors. Seeking mentorship opportunities is also instrumental in building a rewarding career in academia.
5. JOURNALISM & BROADCASTING
Most Liberal Studies graduates gravitate towards a career in media, specifically journalism and broadcasting. If you have confident speaking and critical thinking skills, broadcast journalism is a dynamic career path. Graduates can also explore positions as print journalists, researchers, fact-checkers, and investigators. Broadcast journalism and social media open up scores of incredible opportunities to create an image and command an audience.
Like most professionals today, you can start your own YouTube channel with social media platforms for your journalism initiatives. Professionals can also work with media houses and networks alongside managing their digital platforms.
CONCLUSION
If you're dedicated, focused, and creative, a Liberal Studies education can help you explore fantastic opportunities across multiple industries. Professionals in this field need to cultivate a diverse profile with certifications and training. Art studies offer the most satisfying careers of all. People who manage to serve the learning period wholeheartedly enjoy a successful and adventurous professional journey.