Being an international student planning to study overseas, you will find many scholarship programs for international students. There's not any doubt that today education has got really very expensive, even though you attend the tuition-free university, exercising your opportunity of applying for the scholarship is one wise decision for your financial security. Since there are many scholarship programs like Hallie Gay Bagley Giving accessible for the students to study in the top USA University, so here are some tips that will help you to apply and win free money!
This scholarship procedure generally needs that you fill an application form asking you about your academic and personal details. This application process will probably need you to write an essay about yourself and mention your academic and professional goals.
When you are seeking scholarships in the USA either as the current or prospective student, try out the following tips to improve your odds of becoming the scholarship recipient.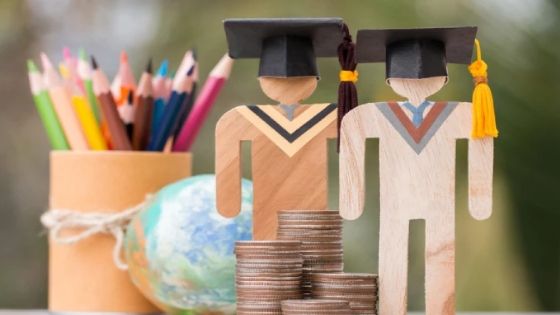 Apply for the scholarships
Lots of international students do not apply for the scholarships, only because they do not want to spend their time working on an application procedure, they do not know that there are scholarships accessible to them or they just think they will not have any luck. Don't take such a route!
It might sound quite obvious, but you need to apply for the scholarship to have your chance of getting awarded one.
Do Your Research
For any application procedure, the first step will start with proper research. Suppose you have decided which school you want to go already, do not be shy in reaching out to them directly to your choice of university or ask them any specific queries about the type of scholarships that they provide. The majority of them may have a dedicated landing online page with all the requirements or deadlines for the scholarships.
Be the Leader
Lots of scholarship foundations want people who invest in leadership skills. Even Americans love to lead and many universities encourage leadership among the students. The international students may not be aware of the American focus over leadership and might need to look out for ways to demonstrate and develop their leadership skills. The job market in American generally tends to value people or candidates who have that leadership characteristic, like being a good communicator, a good listener and an effective team player.
Universities in the USA know that having leadership skills are important just as academics to the success of the future professional. The US schools generally provide campus workshops, activities and leadership programs that will help the students to show their leadership skills and practice to be real leaders.
Search for the opportunities where you can volunteer for the leadership position in any organization and clubs of your university campus.
Improve Your Writing Skills
The good scholarship essay will be an important factor in your decision of any scholarship committee. The writing styles might differ from one country to another.
The US committees generally expect structured and objective essays, which come straight to a point. Ensure you stick to your essay topic and have the right grammar or edit your essay really well. Try and have a well-organized and grammatically correct essay with the attention-getting intro, structured points and powerful and creative conclusion.
It might take a little time and several revisions so do not wait for the last minute, since that can negatively affect your essay quality.
Let you, American friends, to read your written essay will be the smart move. And they can tell you if your writing makes any sense to them. Also, your university might have workshops, which help you to write a good scholarship essay. Or, you can look online for the tips on writing the good essays for scholarship.
Bottom Line
Scholarships are quite competitive, particularly for the international students, because most of them are directed at the American students. But, there are scholarship programs for international students, be prepared.
Make sure you express yourself rightly in each application — be yourself and make your ambitions and passion shine through! You can share your thoughts and experiences and tell your narration of why you need the scholarship or deserve to be rewarded the free money.