When you're operating a home business or you have a company and an office filled with staff to worry about, the last thing you need is your business computer systems failing on you.
For many businesses, it can be akin to experiencing a fire on the premises, which few companies ever recovery from – most are out of business within the year. Similarly, a major hardware failure (or security intrusion corrupting data) can be just as catastrophic to business operations.
What you should do next is the subject of this article.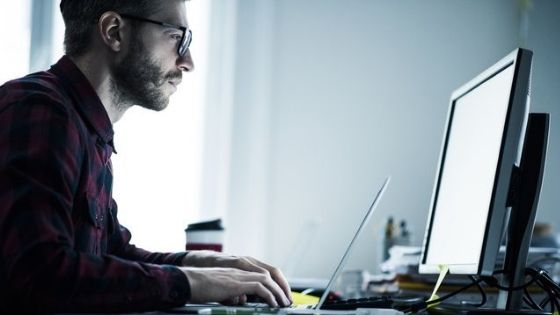 Have Local Backups Ahead of Time
Whatever external systems you rely upon, it's always a good idea to have local backups. This way, you're never totally reliant on a third-party provider to get you out of trouble.
Unless you're extremely organised and have a team of people, what you can do internally may be limited though. Therefore, it's important to prioritize what files will be the most important to have recent copies set aside. The latest versions of critical operational and client files can be copied to a separate drive used only for backup storage on a nightly basis. This can be set up to run automatically for you to avoid forgetting to do it.
Bear in mind that local storage has its limitations. It's not brilliant for security and most companies are set up only to protect some of their data. Therefore, it's an imperfect solution.
Likelihood of a Hard Drive Failure
Whilst it's true that hard drives do fail from time to time, it's not all that common when using well-regarded brands like Western Digital or Seagate. According to tests performed by Backblaze – a storage company – they confirmed in 2018 that their hard drive failure rate was 1.25%. The representative sample was over 100,000 drives, which is good enough as a decent data set.
Hard drive sizes from 4TB to 14TB were tested without any significant correlation of drive storage size compared to recorded failures. In their testing from 2016 to 2018, failure rates on hard drives have dropped by more than a third, which is good news too.
Recommended: Dropbox Alternatives
Other Hardware Failures
Computer equipment can fail at any time. Ultimately, PCs including laptops are just a collection of assembled PC components (Macs too). Any individual part can go wrong.
With laptops, it tends to be the battery, power pack, and internal hard drive that go wrong first. A significant percentage of new laptops develop a fault within the first two years of life and almost all do so within three years.
Accordingly, it pays to standardise your computing equipment. This way, new parts can be quickly swapped in to resolve hardware failures to get back up and running. For anyone managing the company's PCs, it also makes maintenance easier too.
Advanced Disaster Recovery
For companies that require an almost immediate recovery from a data loss, it's necessary to use a sophisticated business cloud solution. This makes use of virtual machines which can be launched from stored data to let your staff continue their work, even when a network hard drive has failed.
One such company that provides this to businesses is the UKCloud with their UKCloud disaster recovery service. They provide a recovery option for the public and private sector that enables stricken businesses to get back to a recovery point shortly before the hardware failure occurred. Their private cloud facility ensures data has already been backed up in real-time to limit significant data loss for organizations where losing everything is simply not an acceptable option.
It's useful to think of disaster recovery as a form of business insurance. It protects companies against one of the worst things that can happen to any business and allows them to survive it. Should that happen to your business, which has taken years of careful nurturing to build, you'll be so glad you thought to have it in place.