The availability of easy-to-use tools has made it simpler and faster than ever to create your own website. You don't need to have any previous experience in web designing to create sites that look to be professionally designed and developed. Most website creation tools guide you through each step of the process. As long as you know how to use a computer, you can create your own website without having to worry about backend development. Add all the required features with simple drag and drop functions.
While the drag-and-drop designing part is important to website designing, there are many more things that go into creating a website. This beginners' guide will simplify the main steps for you.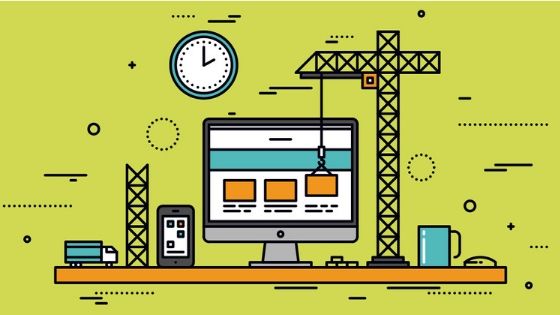 1. Get Your Unique Domain Name
The domain name is your website's name and this is the first element you should consider. The domain name has to be purchased from a domain registering service and it will be required to renew your registration every year.
Usually, most online website creation sites give you the option to choose and register your domain from their site. Once you have the domain name, it will be required to choose a web host to park your site. If you are choosing a reputed site creation platform, you can again find all the required help there.
2. Designing
Once you have your domain name and hosting the site, you will have to create the design and fill it up with all the content.
While there is the option to hire the services of a website designing agency or a website designer, modern site builders allow you to handle these yourselves. Choose a site builder that features a WYSIWYG web editor.
You can start by choosing a template that best matches your niche, brand image, and other preferences
Start by learning how to create a website and publish a simple web page
Such a web editor makes it a breeze to design your pages without going into the details
Some of the most popular website builders that you can choose from including the following:
If you are not familiar with above website builders then you can go with Webs.com. Here are Web.com reviews that can help you learn more about this website builder.
Site-Builder Steps
The simple steps involved in the designing aspect are as follows:
Choose a template from hundreds of options. You can also start from scratch by choosing a blank template.
Edit each element of the template to customize everything based on your design and content preferences.
Add elements and widgets like images, videos, image galleries, blogs, contact forms, social buttons, payment options like PayPal powered Buy button, shopping cart, and more.
Change all the elements such as colors and fonts as per your requirements.
Click on publish once the website has been designed and filled with all the required content.
3. Test Your Website
It is recommended to test your website on all the major browsers. In fact, it is recommended to do so at each stage of the design process. The main browsers that you should cover include Google Chrome, Mozilla Firefox, Microsoft Edge, Safari, and Internet Explorer. Keep in mind that most beginner site creators will not conduct these tests. You should also test your site for mobile user experience. Most of the online site builders available today support mobile-ready or responsive design.
Once your website is ready, you can take steps to promote it on social media and search engines. Similar to mobile-readiness, most site builders have SEO features integrated into the site's code. So, most of your SEO efforts should be focused on off-page optimization strategies. The positive thing about designing your website yourselves using the above-mentioned strategy is that you can edit and update it with ease anytime you need to.