It is 2018, and we are officially in the mobile epoch. This essentially means that there are more mobile device users than desktop users. The convenience and flexibility of mobile devices cannot be gainsaid, and in the Forex market, mobile trading apps have really changed the industry. Aside from the obvious benefit of trading on the go, mobile devices have now given retail traders the opportunity to really enhance their overall trading activities.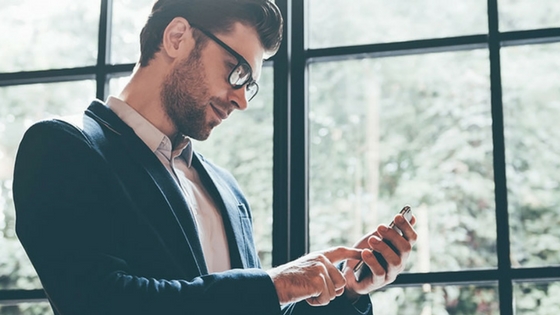 Here are the advantages of mobile trading apps compared to their desktop alternatives:
Mobility
Unlike desktop traders, mobile traders have the freedom to trade anytime, anywhere as they can carry their smartphones wherever. Mobile trading apps essentially give traders the unique chance to trade 24 hours in a 24-hour market. Considering that many retail traders hold second jobs, the ability to place or manage trades from a mobile device makes trading all the more convenient.
Advanced Technology
While it seems ironical to suggest mobile trading apps are better, technologically, than desktop platforms, that is certainly the case as far as retail trading is concerned. Modern mobile devices come with superior hardware modifications that further enhance the functionality of mobile trading over desktop trading. For instance, while desktop users lack multi-screen functionality (unless they acquire secondary hardware), the split screen technology of modern smartphones and tablets allow traders to move back and forth between different apps.
This can come handy for traders who use multiple apps for their trading activities, such as the economic calendar, signal providing apps or social trading apps.
User-Friendliness
Trading is by itself a daunting task, and given the option, most traders would rather engage in the activity on a well-designed, user friendly environment. Thankfully, this is what mobile trading apps bring to the table against desktop platforms. Mobile trading apps are designed to be very interactive, in addition to coming with various customization capabilities.
Accessibility is a key consideration for mobile trading apps, with traders offered the ability to leverage the benefits of the touchscreen technology by trading with speed and enjoying the intuitive usage of being able to easily zoom, highlight or move their screens as they wish.
Security
Mobile trading apps do not compromise the safety and security of traders' funds and their transactions. This is a major concern among the investing public, and gratefully, there is no cause for worry. The software in mobile devices comes with an encrypted firewall that guarantees the security of transactions when trading. Furthermore, unlike on desktops, mobile devices are usually updated every so often, which means that security is continually brought up to date.
Multi-Broker Synchronization
With multiple Forex brokers available, modern traders hold trading accounts with more than one brokerage firm. In most cases, this ensures they can take advantage of various bonuses or promotions, or they simply gain access to more financial assets or just different features. But no matter the reason, switching from one broker to another on a desktop platform requires downloading an entire MetaTrader (MT4) platform. But on mobile devices, a single MT4 app allows for linking to multiple brokers, and switching among them will always be just one click away. This feature is also practical for Percent Allocation Management Module (PAMM) account holders as they are able to track their performance on multiple investor trading accounts.
Final Word
Mobile trading apps have made trading activity easier, simpler and convenient as well as more flexible. Mobile traders can now enter, exit, or manage their trades on the go, while arguably, enjoying even more functionality over their desktop counterparts. Mobile technology changed the world; you can now let it change your trading activities!
Related Post: