I love the internet. It has opened up an entire world of money making possibilities that never existed before.
Small business retailers used to have to apply for a loan or save up money to start their own retail shop. They can now do that in virtually a day with a flip of a switch.
In fact, ecommerce entrepreneurs who use their credit cards to get it started may be able to get online and selling soon enough to pay off their credit cards before interest kicks in.
Here are the step by step directions to start your own ecommerce shop. There are a thousand ways to get started, but this is one of the most direct routes to making money in ecommerce.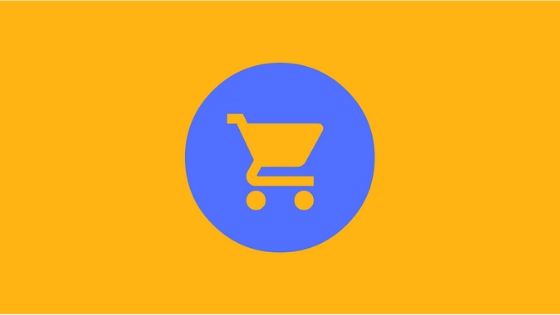 Find Products to Sell
The obvious place to start is you need something to sell. Before you spend a lot of time and money on branding and developing a website, you should figure out what products you want to sell and what market you want to sell to.
Everything other decision you make will be reverse-engineered back to product and market so this will be the most critical decision you make.
One of the best places to find products to sell is Alibaba or Alibaba Express. I would recommend not buying too big of a volume of any one product.
That is because you want to have a diversity of products to sell. You never know which ones will do well and which ones you may have a knack for marketing. So start small and test different products for sellability.
Ecommerce Platform
You also need a software platform to run your business out of. There are a lot of solutions out there that will allow you to list your products on multiple outlets like Amazon and eBay.
Most of them also allow you to list on your own website. But as you'll soon find out, building your own website may not even be necessary. In fact, many online merchants are making tons of money without a website in sight.
A lot of platforms have small packages that are cheap and easy to get started with. Then once you start to grow and need more features, they allow you to upgrade to solutions with a little more horsepower.
For example, you can get started with Big Commerce Essentials. Then once you get some traction and you get a feel for the business, you can port over to Big Commerce Enterprise.
One of the most popular platforms is called Shopify. You can do the same thing on that platform, and it's rated as one of the easiest solutions to get started with. Then as you grow you can scale up to Shopify Plus.
Fulfillment Plan
Next, you need to find e-Commerce fulfillment solutions. Fulfillment is the process in which you pick, pack and ship your products when orders start to come in.
Many people start by warehousing their inventory in their homes. They use a spare bedroom, home office, garage or shed to start. They do all of the shipping themselves.
Then once they start to grow, they move into a warehouse and hire employees to do the work.
A great alternative is using a service like Fulfillment by Amazon. It's also known as 'FBA' in the ecommerce world.
This is where you have your suppliers ship your products to one of Amazon's fulfillment centers. Then when an order comes in, Amazon picks, packs, and ships the orders for you.
And here's the best part about FBA's service. The order doesn't even have to come in from Amazon in order for them to fulfill it for you.
For example, if you have a website and someone orders a mug from your webstore, the order will then go to FBA. Then an Amazon employee or robot will find that item, pack it into a box, and then ship it for you.
Most of the ecommerce platforms will also connect to FBA as well.
Growth Plan
Once you start getting traction, you need a growth plan. If you're on a platform like Shopify Plus and using FBA, it makes it much easier to scale.
You may choose to add products to your mix. You may also decide to go into an entirely new market altogether.
You may also need to hire a staff to do your bookkeeping, customer service, digital marketing, inventory management and other functions that are all easy to do at a small scale but get increasingly difficult as you scale.
You may also choose not to grow and keep it a small lifestyle business that generates enough income for you to live and travel the world.
This simple plan will get you started quickly on the path to ecommerce riches. It takes a bit of a learning curve, but if you have access to the internet and a computer, you have all you need to start your online retail empire.