For the past five years, public safety agencies have started shifting away from the traditionally relied-upon two-way radio systems to new push-to-talk (PTT) cellular technologies. In the past, two-way radios were regarded as superior to cellular options in every respect however, many companies are driving innovations in the smartphone communications market that are slowly shifting that consensus.
In this article, we're going to conduct a detailed analysis of two of the top communications devices for both forms and determine their benefits to help you decide which option best fits your needs. The primary focus for these devices is to support public safety and law enforcement personnel, as they both ship FirstNet Ready on day 1.
One of the most popular two-way radios utilized in the public safety industry is the L3 Harris XL-200p Multiband Portable Radio, however many agencies are turning to more advanced mobile systems such as the Sonim XP8 Smartphone. Before making the upgrade to cellular technologies, we've put together a short comparison to help you determine which system and portable device will best suit your needs.
Recommended: How Far Can Radio Be Broadcasted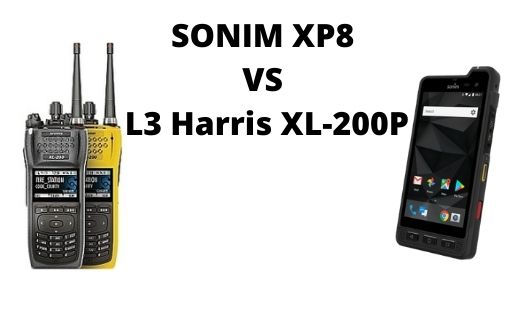 Features & Benefits of the Harris XL-200p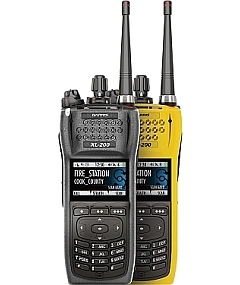 The XL-200p is the next generation of LTE Land Mobile Radios (LMR), offering an upgrade from the existing fleet of L3 Harris products. The radio was designed to enhance situational awareness with the perfect audio transmission and provides the ability to data share over nationwide broadband networks.
The XL-200p is a full-spectrum, multiband radio that delivers rock-solid connectivity across VHF, UHF, & 700/800 MHz & broadband LTE. This radio was designed for full functionality on day 1 and is shipped with GPS, Bluetooth, & Wi-Fi included standard. Moreover, the device features wireless updating and the option to turn your radio into a personal Wi-Fi hotspot.
Key Benefits:
FirstNet Ready & AT&T and Verizon Certified
Loud, clear audio with impressive noise cancellation
Wherever cellular/LTE are available, there is an optional cell modem for voice and data
Built-in Wi-fi, Bluetooth, & GPS connectivity
Rugged design to meet the demanding MIL-SPEC standards
Intuitive and easy user interface
Accessories
Speaker Microphone
Single & Multi-Bank Chargers
Tactical Headsets
Features & Benefits of the Sonim XP8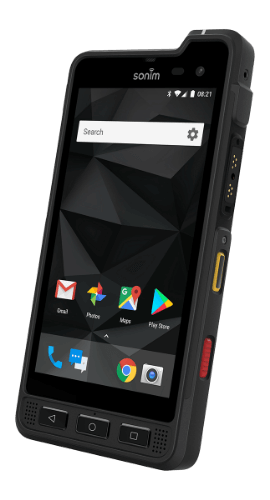 The Sonim XP8 is an all-purpose communications device, contained within a smartphone that is very compact and user-friendly. The rugged smartphone was designed to suit the needs of those who protect and serve, with the capability to communicate through a variety of channels, and extreme durability and water resistance.
Sonim SCOUT Enterprise Xperience and Hassle-Free Deployment allow you to install manage, and control your communications with higher efficiency, along with a load of other advanced features that will increase the productivity of your communication in all areas. Overall, the XP8 was designed at the nexus point between security, ruggedness, and value, making the device much more than a voice communication smartphone.
Key Benefits:
Endures hazardous environments with an IP-68 rating
Capable of connecting/sharing private information on FirstNet and B14
The user interface allows simple operation with gloves/wet fingers
Multi-shift battery life lasts throughout the day
Dedicated PTT for quick communication in emergencies, with the ability to power remote speaker without additional batteries
Accessories
Remote Speaker Microphone
Single & Multi-Bank Chargers
PTT Smart Button
In-Vehicle Holder and Mount
Conclusion
Historically, two-way radios have been superior to smartphone systems in nearly every metric, however, the Sonim XP8 represents a massive leap in smartphone technology. Many of the complaints about cellular devices in emergency communications are related to durability, reliability, and battery life, but the XP8 addresses all of these issues and more to develop a rugged device that can withstand the toughest conditions all day.
Even so, the XP8 will only be your best option in situations where two-way radio communication won't be needed, as it only operated on LTE, Wi-Fi, Cellular, and Bluetooth. The Harris XL-200p operates in VHF, UHF, 700/800 MHz, Bluetooth, Cellular, Wi-Fi, and LTE, making it the more wide-ranging communicator between the two. Both devices offer a similar set of accessories to enhance your communication, however, the XL-200p is more compatible with accessories such as surveillance kits and headsets for two-way radio applications. Waveband Communications, Inc is a leading manufacture of two-way radio accessories that are applied to supply accessories that are proven tough and compatible with these LTE compatible devices.
The Harris XL-200p would likely be a better police radio, or other law enforcement device, while the Sonim XP8 would likely better suit the needs of public safety or firefighters, who often require a smaller device that they can easily transmit many forms of data to combat large scale situations. Regardless, both devices are FirstNet Ready on day 1 and have gained their status as trusted communications tools for agencies across the nation.