Businesses that implement remarketing strategies increase their customer bases. As a marketing professional, one of your top priorities is to build on your current audience constantly. However, you must also retain the customers you already have. Many marketing professionals have a hard time implementing strategies that achieve both goals at the same time. Fortunately, there are plenty of remarketing strategies that allow marketing teams to succeed in both ways. In this post, you will learn the best remarketing strategies to bring customers back.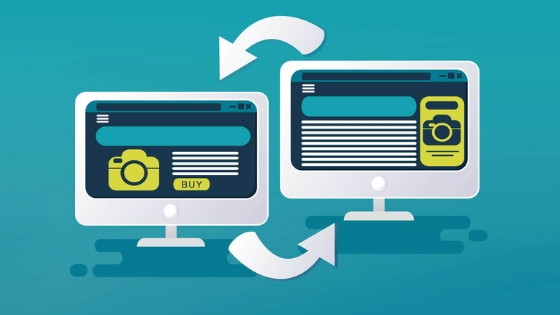 Host An Online Contest
Many marketing professionals include hosting an online contest in their top remarketing strategies. As a marketer, you are well aware of how advantageous social media is for digital marketing strategies. Utilize it to its full potential by running a contest on various platforms. To begin establish a contest idea that offers consumers a product or service that would benefit them. In order for a consumer to enter the contest, ask them to fill out a form. Ask various questions that could increase your understanding of what they want from companies like yours. In addition, require them to provide their emails to join your email marketing list. Advertise the online contest on all of your social media pages to increase your customer base through this remarketing strategy.
Customer Loyalty Programs
Another popular remarketing strategy to consider implementing is a customer loyalty program. To use this strategy, you need to determine incentives that you can offer your audience. When businesses provide consumers with incentives and bonuses, they boost their sales almost immediately. After all, customers appreciate rewards and favor companies who offer them. Companies use a variety of programs that promote their products and services. One of the most popular programs is using punch cards. Customers receive a punch in their cards each time they purchase a smoothie. When they receive a certain number of punches, they get a smoothie for free. Punch cards keep customers coming back for more because they want free products. Use customer loyalty programs to bring customers back to your business.
Segment Campaigns
Also consider implementing segment campaigns to bring customers back. This is one of the best remarketing strategies because it simplifies your work as a marketing professional. At the same time, it initiates a rise in sales. To use this strategy, create smaller campaigns to target multiple types of consumers at once. Use your website analytics to gain insight into the products each type of consumer is interested in. If you work for a clothing brand that offers both athletic clothing and party outfits, you cannot effectively remarket for both in one campaign. To bring all kinds of customers back to your site and persuade them to purchase products, you need to speak directly to them. Do so through segmenting your remarketing campaigns.
Create Multiple Advertisement Sizes
Lastly, marketing professionals create multiple advertisement sizes to remarket to their customers. Advertisements in and of themselves can generate traffic to sites. However, certain ads are not eligible on some Google Ad network site. As noted by eWebResults, who provides SEO services for lawyers, "Remarketing for lawyers, on the other hand, can require a bit more thought and caution. This is due to the changes Google has made to its guidelines when it comes to remarketing ads related to sensitive topics." Such ads do not reach as many consumers, limiting a company's potential reach. Keep in mind that you have to produce high quality advertisements that are both informational and aesthetically pleasing. Create intriguing ads in multiple sizes to remarket effectively.
Content Remarketing
Use content remarketing as another great remarketing strategy. When consumers visit your website, they see tons of content. If they do not, you need to update your content marketing techniques. For sites that produce high quality content on a daily basis, content remarketing is crucial to retain and gain customers. Review your website analytics to discover how many consumers read your posts. Focus on the ones who spend over two minutes browsing your content. Use the content that they read through as a source of remarketing material. Produce new, related content to remarket customers who are particularly interested in the information you offer on your website.
If you want to increase your customer base, you need to put the top remarketing strategies to use. Host an online contest on multiple social media channels. Establish a customer loyalty program to keep customers coming back for the bonuses they receive from you. Segment your campaigns to target every type of customer simultaneously. Implement content marketing strategies to drive people back to your site. Additionally, create quality ads in multiple sizes to optimize your reach online. Use these top remarketing strategies to bring customers back.